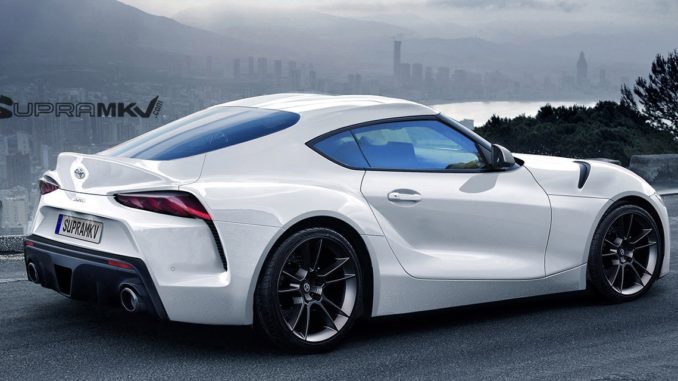 For a long period of time, auto enthusiasts are speculating the new generation of Toyota Supra which is set to launch in the first quarter of the next year. The new model will come with an inline six cylinder engine which will send power exclusively to the rear wheels. The source of the engine is expected to be BMW and it will be a 3.0 liter turbocharged engine producing 335 horsepower and 369 pound feet of torque. People speculate it to be a thoroughbred sports car with a rich heritage. The images of the upcoming Supra were revealed by the Australian branch of Toyota.
The all-new 2019 Toyota Supra will make its first appearance at the Goodwood Festival of Speed taking place in July. Toyota has released few images of the new Supra; however, in these images the car is camouflaged and it will remain this way on track at the Goodwood as well. This is so because Supra is still in its prototype state and Toyota is showcasing it merely to run some tests. The prototype will be available to view throughout the Goodwood Festival of Speed. At Goodwood, the car will be driven by the chief engineer, Testuya Tada, of the new Supra project and will accompanied by Herwig Daenens, Toyota's Master Driver.
The new Toyota Supra has been developed along with the new BMW Z4 and will weigh approximately 3300 pounds. It is expected that the car will be able to do 0-62 mph in just 4.5 seconds. The new Supra will also come with a hefty price tag and will land in the region of $63,500. The overall exterior of the car is well-rounded and trails some features to the fourth-generation model. The rear of the car features a duck-tail spoiler with LED taillights to give it a premium upmarket look.
For more information on cars and other vehicles being sold in Pakistan visit
OLX Pakistan's website
. OLX is an online market place that sells a diverse category of products from automobiles to real estate and mobile phones.