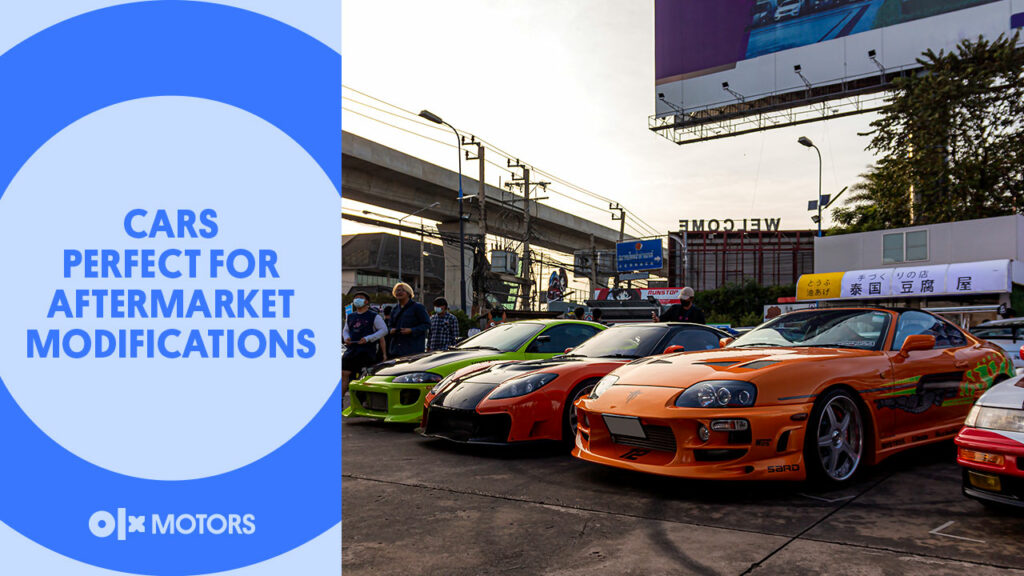 If you are strongly into underground car culture then you will know your favorite cars that are perfect for aftermarket modifications. Listed are the cars that tend to be great candidates for high-performance tune-ups and those that are more readily available for local streets in the context of underground car racing.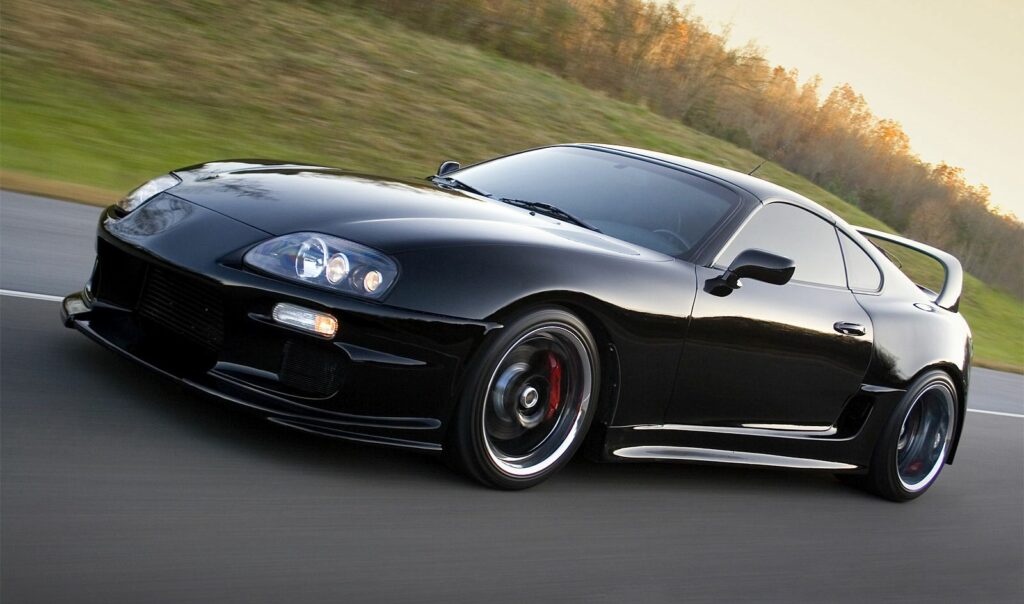 1. Toyota Supra
Toyota's Supra (1993 – 2002) is Japanese engineering at its finest (second only to Nissan's Skyline GTR). Supra is one of the ultimates from the Japanese automotive industry, which is still remembered to this day. Its engine, the 2JZ GE (and the 2JZ GTE (Turbo Charged) for later versions), is a 3.0L mechanical marvel and was ahead of its time. It had great brakes already and potential for extreme horsepower mods because the 2JZ was easier to modify.
Supra's engineers and designers famously detuned the car to match Japanese regulations of that time, which has left ample space for this beast to be tuned up to 1000bhp level (2000bhp if you are a daredevil who can handle it).
The detuning had left natural placement spaces for new additions, extensively providing tuning opportunities for more customizations to the car mechanical structure like Borgewarners' turbochargers that come off the shelf for Supra.
This makes Supra one of the greatest tuning champions belonging to the noughties era. And it is still remembered by car enthusiasts and racing freaks. No wonder you can see at least one of these in the local streets of Pakistan, revving up redlines on the beaches of Karachi, greenish hilly summits of Islamabad, and colorful streets of Lahore.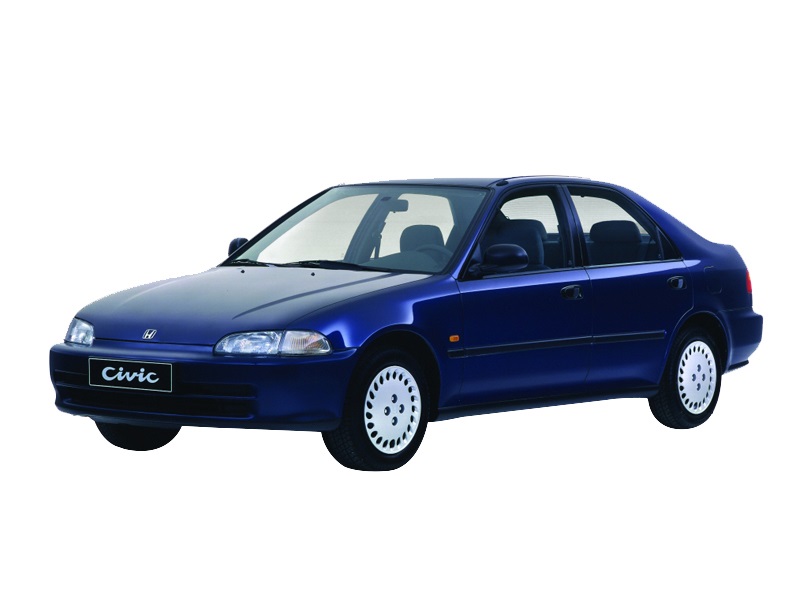 2. Honda Civic
Older Honda Civics are fast and have great traction and are affordable (comparatively). In Pakistan, the aforementioned factors make Civic a great candidate for aftermarket modifications. One can say getting a Civic with any model year and tuning it is a bottom-up approach, where you start with an inexpensive stock car and build the car up to your desired horsepower (hp) and any type of handling you want.
1990's Fifth Generation Honda Civic is a fan favorite for tuners and Pakistan is no exception. You can also see local tuners in Pakistan cruising in their Seventh Generation (Reborn) model, which is also popular for aftermarket customizations in Pakistan. Fifth Generation Civic is the same car that is driven by Dominic Toretto's (Vin Diesel) gang of misfits in the first installment of the Fast and the Furious movie series. If you are lucky enough to find a Civic with a spoon engine under its hood, you will get one of the quickest cars on Pakistani roads.
Honda Civic 2022 price in Pakistan
If you are looking to buy or sell Honda Civic, visit the classifieds section on OLX Pakistan.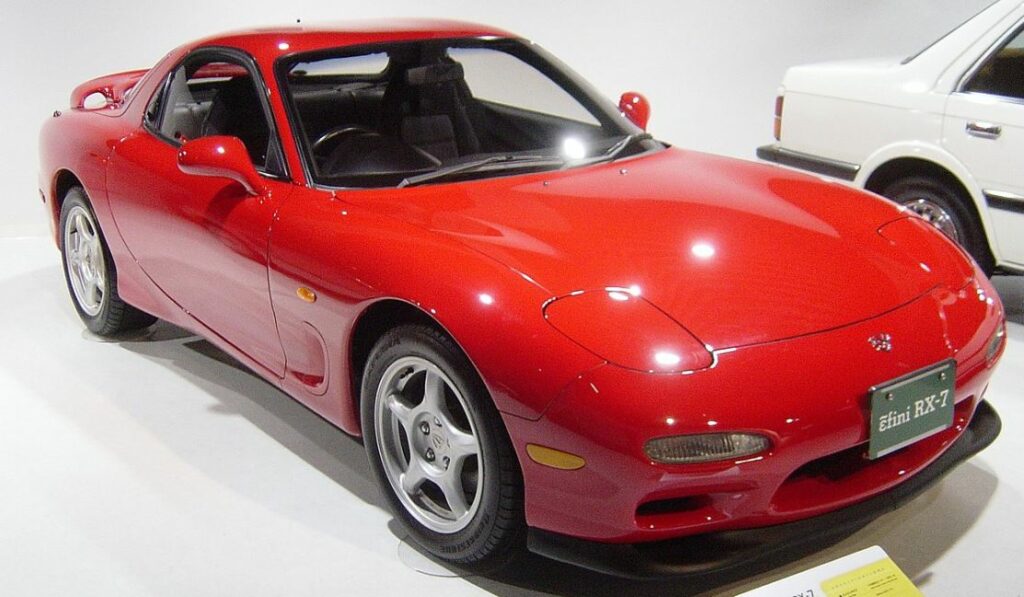 3. Mazda RX-7
The successor to RX-3 and predecessor to RX-8, RX-7 sits well into the memories of car enthusiasts and hobbyist tuners. There were two versions (FB and FC) before FD, the latest one came along. While RX-8s are imported in greater numbers in Pakistan, RX-7s are looked upon as better cars, precisely due to their well-engineered components (especially when compared to the RX-8) and ecstatic looks.
If you can get one in pristine condition (probably through importing) and is untouched (without or lesser modifications) by today's measures, then by all means go for it. Please note though that this car is becoming a collector item because most of these were neglected and destroyed, making the FD (the most popular version and the latest) RX-7 highly wanted and exclusive. Therefore making it a little more expensive than usual.
If you are looking into buying or selling a car or any other vehicle, visit OLX Pakistan to find a wide range of vehicles and choose the one that best suits your preferences and budget.
Images Courtesy: Wikipedia
You may also like: