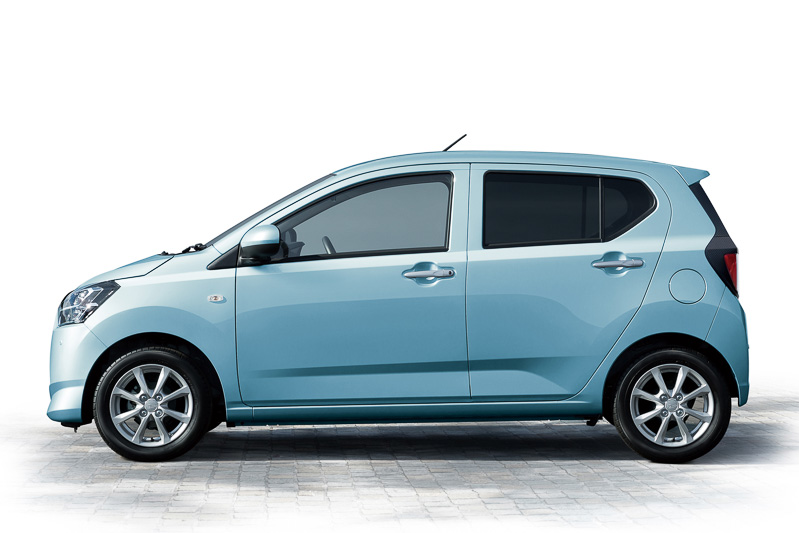 The decision to buy a new car is always a tiresome one. Wonder which should be your car? OLX has come up with a suggestion to make the decision making easier you. Looking at the current market trends one of the very suitable choices of cars could be a Japanese 660cc car and there are a number of reasons for it;
Compact Size
The compact sizes of 660cc cars make them easier to handle and easier to drive. They can go through narrow lanes without any problem and come handy in rush hours as well. Because of the small size, the 660cc cars can be easily parked anywhere. They take up small space, so because being compact and easy to drive they can be parked even in small spaces.
Suitable for a small family
Well, these 660cc compact cars might be small in size but they do have a great deal of internal space, enough small and nuclear families with up to 4 persons, these 660cc compact cars are the best option as they don't really need a big car such as a sedan.
Economical and Value for Money
One of the biggest reasons for buying a 660cc car is the fact that they are very economical. They are very fuel-efficient and keep your oil bills in check. Those who already own a 660cc car might have hardly felt the current increases in oil prices in Pakistan.
Although an imported Japanese 660cc car might cost you more than a locally build 1000cc car, however, they do give back proper value for the price you have paid. They give better experience and pleasure in a ride as compared to a locally assembled 1000cc car.
Because of the low engine capacity, 660cc cars fall in the lower tax brackets and thus saves you a lot on taxes.
Easy maintenance
Smaller and compact cars are easily maintained and do not require much knowledge about cars. Their repair costs are also much lower as compared to most of the sedans in Pakistan such as Corolla, Premio Civic and City etc.
Packed with tech and functions to ensure safety
Japanese have built a reputation for quality and technology in all their manufacturing products. Their cars no matter how compact are always packed with the latest technology and features such as emergency braking, lane assist stability control, parking sensors, airbags, and surround-view cameras. Thus, ensuring the quality as well as the safety of passengers.
As most of the 660cc cars in Pakistan are imported from Japan and due to the strict regulations of the Japanese government, these 660cc cars are packed with a considerable amount of safety equipment such as airbags, stability control, ABS technology making them safer to drive as compared to locally assembled cars.
Easy to sell
The Pakistani automobile market has a great demand for imported 660cc cars and therefore, they can be sold easily without much hassle. Also because of being used, their prices do not drop easily so they can prove to be a very good investment.
Choices among 660cc cars in Pakistan
The top choices among 660cc cars available in Pakistan are
More than 2000 people are selling their 660cc cars on OLX. Click here to find all sorts of 660cc cars on OLX!
For more information visit OLX Website to find a wide range of products and services and choose the one that best suits your preferences and budget. OLX offers products and services in many categories like property, autos, mobiles, electronics, home appliances, furniture, fashion, animals and much more! With thousands of ads posted daily, OLX is the smarter choice.
You may also like: