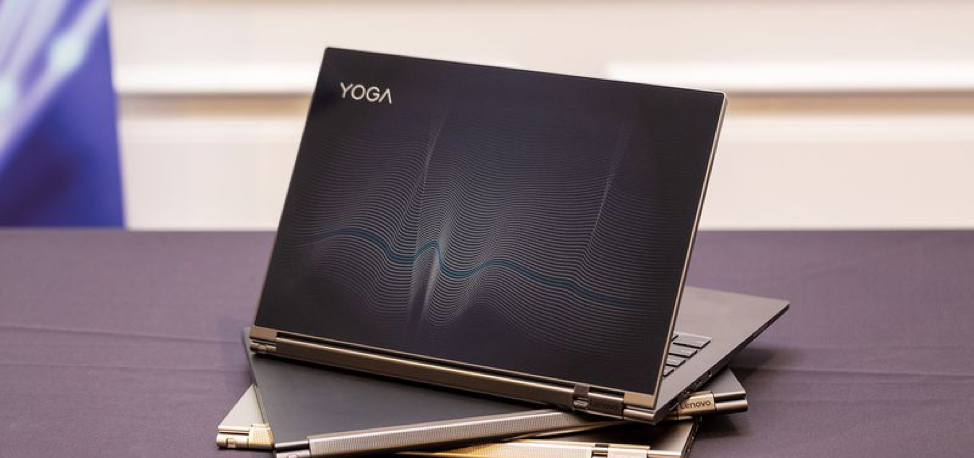 The new Yoga C930 caught the attention of the tech enthusiasts when Lenovo unveiled it with speakers hidden in the hinges of the laptop. People are amazed at this clever technology and this novice technology can change laptop design in the future. The new Yoga laptop will come equipped with the 8th generation Intel Core i7 processor for optimal performance capabilities. Consumers can also get the laptop equipped with 8th generation Intel Core i5 processor.
You may also like:
10 Best Laptops in Pakistan Price, Specs & Other Details
As for the operating system, Yoga C930 will support Windows 10. There will be three RAM options from which you can choose – 8GB, 12GB and 16GB of DDR4. Moreover, consumers can also pick from four internal storage options – 256GB, 512GB, 1TB and 2TB of SSD. The laptop is supposed to start at $1400 which is roughly 1.5 lacs rupees in Pakistan.
There is also USB-A port, USB-C ports and a headphone jack. Furthermore, there are other high-end features like a backlit keyboard, fingerprint reader and far-range microphones. Another cool feature of the laptop is the stylus that can be used when you are using the laptop in tablet mode. The stylus can be tucked safely inside the 'garage' on the side of the laptop. It automatically gets charged when stored in the 'garage' or the silo.
The C930 features a 13.9-inch touchscreen with a resolution of 1920×1080 pixels. The stylus with the new Yoga laptop supports some 4096 levels of pressure sensitivity. There will be two variants based solely on the screen resolution – Full HD and Ultra HD variants.
If you are looking into buying or selling Lenovo laptops, visit OLX Pakistan's website to get the best deals that suit your budget and preferences.
You may also like: