Like the rest of the world, advertisers in Pakistan have also made the shift to the digital space and this has never been more important as it is in the current situation! With the current situation with Coronavirus and the importance of maintaining social distancing, consumers are turning more and more towards digital spaces to fulfill their needs. Pakistan sees a 17% increase in internet users every year, with the current internet penetration rate being 35%.
Looking at the statistics, marketers and advertisers need to stay on top of all the latest trends in digital marketing, as to not miss out on an opportunity to engage with their audience.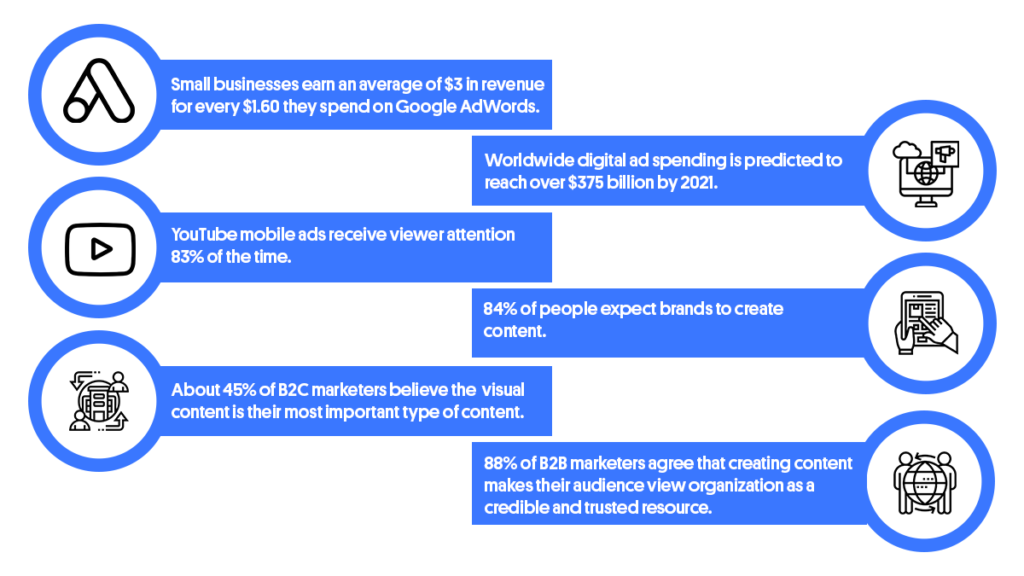 Some of the trends that 2020 has shown in the digital world are:
1. The Rise of Programmatic Advertising
Programmatic advertising uses artificial intelligence to make the process of ad buying much faster and efficient, resulting in lower costs with better results and more clarity on every dollar spent.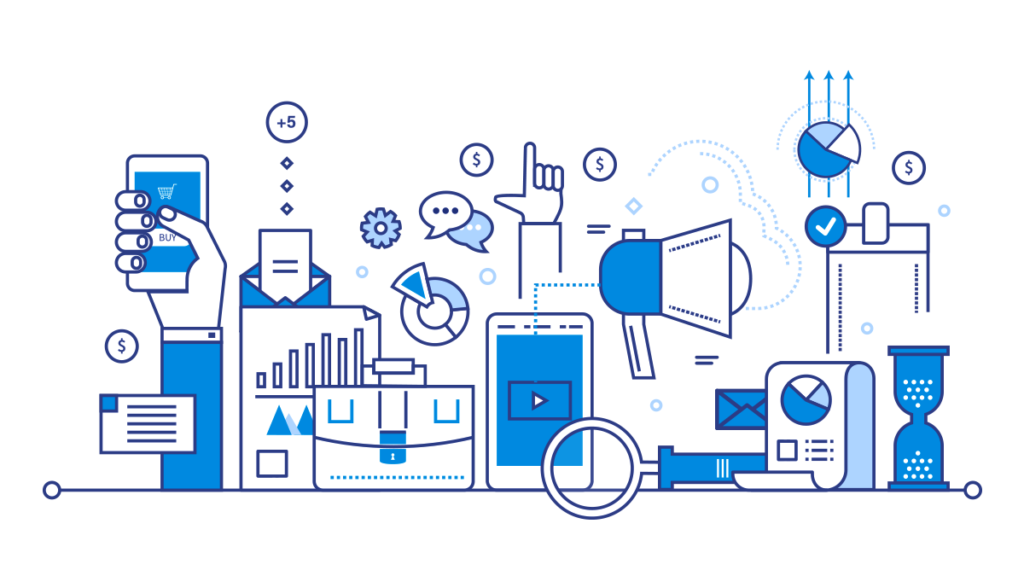 2. Paid Advertising and Smart Bidding
With serious competition between companies for online engagement in the digital world, paid advertising is an important tool that becomes even more effective when combined with Smart Bidding! Google's Smart Bidding facility uses artificial intelligence and machine learning algorithms to provide a more optimized and cost-effective Pay-Per-Click campaign that can maximize the ROI for the advertiser/brand.
3. Video Streaming Still Going Strong
The popularity of streaming videos in digital advertising is still on the rise in 2020, with reports showing that viewers pay close attention to video content including the advertisements. Up To 78% of these viewers won't mind watching the advertisements, as long as the content they are watching is free.
4. Real-Time In-Game Advertising
With more than 2.5 million gamers across the globe, in-game advertising is an emerging digital media trend in 2020. It has created a new advertising ecosystem by using the traditional ad formats used in mobile spaces such as banners and applied it to video games. In-game advertising makes use of a wide range of available inobtrusive formats (aforementioned banners, native in-game ads, product placements) that don't break immersion and maintain, even enhance, authenticity.
5. Gen-Z Targeted Advertising
In recent years, one demographic that has always been on the forefront of almost every marketer's mind are millennials. Advertising and content strategies have been designed that appeal to their generation's needs, likes and dislikes. However, now a new group of consumers have emerged: the Gen-Z generation! Falling between the ages of 7-24 years old, the latter part of this group are a marketers target audience, as they enter adulthood and start making buying decisions. 2020 will see marketers and advertisers focus more on the needs and wants of this breed of consumers.
Why choose OLX?

Everyday, OLX is visited by more than 750k+ users with over 30,000 daily listings, and an ad posted every 3 seconds. It is Pakistan's No.1 online marketplace and serves more than 25 Million Ad Impressions in a single day on 14 diverse categories.
It is an ideal space for advertisers to market their products/services and interact with their intended target audience. The platform has a unique ability to let its advertisers not only discover their intended audience but also deploy richer targeting throughout the platform that is the Home Page AND Run of Site!
This provides advertisers with the valuable ability to carefully select who to show their advertisement to and where! Few online platforms in Pakistan offer this capability to target the intended audience based on categories, and OLX is one of the few that offers this capability in 14 diverse categories!
Looking to read up on more interesting topics from what's happening in autos to what's the latest in mobile and electronics! Check those out 👉 right here!
For more information visit OLX to find a wide range of products and services and choose the one that best suits your preferences and budget. OLX offers products and services in many categories like property, autos, mobiles, electronics, home appliances, furniture, fashion, animals, and much more! With thousands of ads posted daily, OLX is the smarter choice.