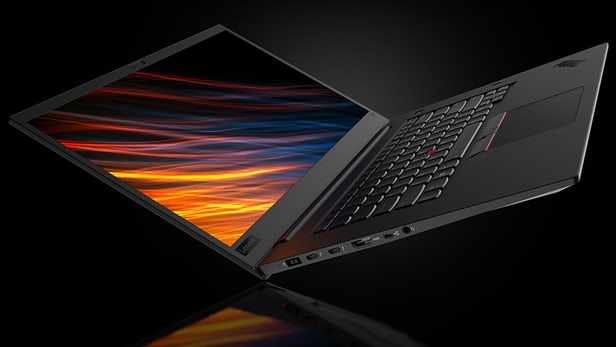 Lenovo has launched brand new business laptops for people who travel around for work. The Thinkpad P1 is thinner and lighter than ever before. The laptop measures at 0.72 inches in thickness and 3.76 pounds in weight. In this way, the new laptop form Lenovo is very similar to the MacBook Air from Apple; however, its specs are very different.
Lenovo's Thinkpad P1 has a 15.6-inch 4k display which makes the visuals pleasing and crispier to look at. The laptop is powered by 8th generation Intel Core processor or an equally equipped Xeon processor. To make the graphics more pleasing to the eye, the new laptop from Lenovo packs Nvidia's Quadro P series graphics card. Moreover, under the skin you can also find 64 GB of memory and 4TB of internal storage. The P1 laptop starts at $1,949.
The P72 variant of the Thinkpad is more of a workstation for people who undertake frequent business trips. The internal storage is massive at 6 TB and can store scores of stuff to cater to your business needs. This is coupled with 128 GB of RAM which makes it lighting fast for your advance processing needs on the go. It features a 17.3-inch display which is bolstered by Nvidia's Quadro P5200 graphics card. This workstation is powered by either a Xeon or Core i9 processors. It starts roughly at $1,799 which is due to the fact that it does not support 4K display. For a thin laptop, the P72 weighs a lot at 7.5 pounds.
Both the laptops are scheduled by Lenovo to come out by the end of August and will be immediately available online. If you are looking into buying or selling your Lenovo laptop, visit
OLX Pakistan's website
to grab the best deals.
You may also like: