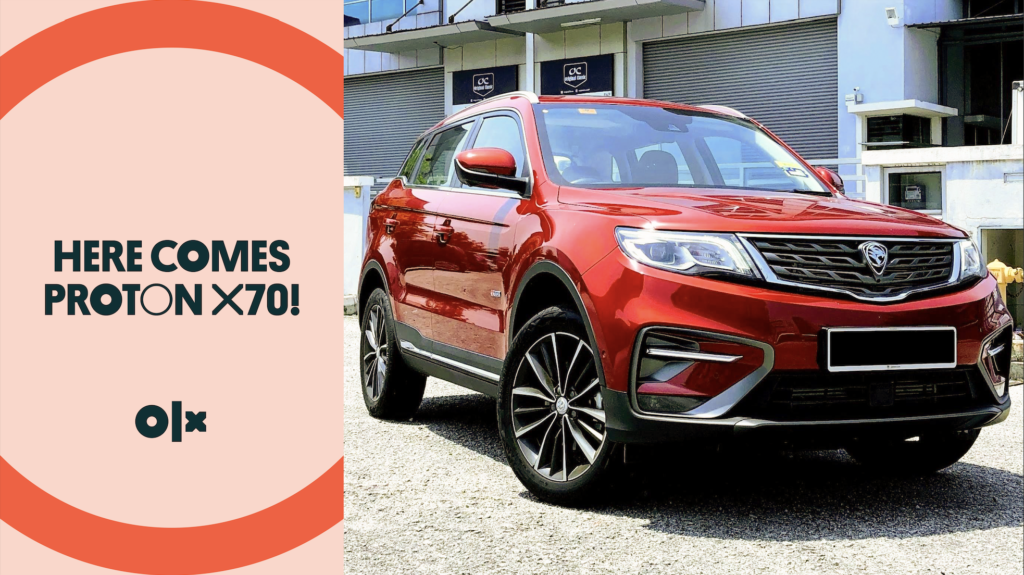 In a partnership with Proton, Al-Haj group is all set to launch a new lineup of cars in Pakistan and their debut model is going to be the Proton X70; the perfect hybrid between an SUV and a Sedan. The Proton X70 has a 4-cylinder turbocharged engine, a 6-speed automatic gearbox with an alternative 7-speed DTC gearbox variant as well. It will be available in Front-Wheel Drive as well as All-Wheel Drive.
Proton is set to start assembly in Pakistan in the coming year but for now the vehicles, manufactured by Geely, will be imported from the Malaysian market. Some of the features to be expected from the car are its dual-zone climate control, air purifier system, LCD information screen, Central Door Locks, telescopic adjustment, as well as an advanced gauge cluster and much more. The vehicle is entering the market with all the pomp and circumstance to make it a massive success in the Pakistani market and has all of us eagerly waiting!
Watch the launch video here and stay tuned for a detailed review of the car soon!
OLX Pakistan as an online classifieds' marketplace is providing access to affordable devices to a large population of this country, and playing its role in the digitization of the country. Make the smart choice and explore your options of choosing the best automobiles, electronics, and much more on OLX!.