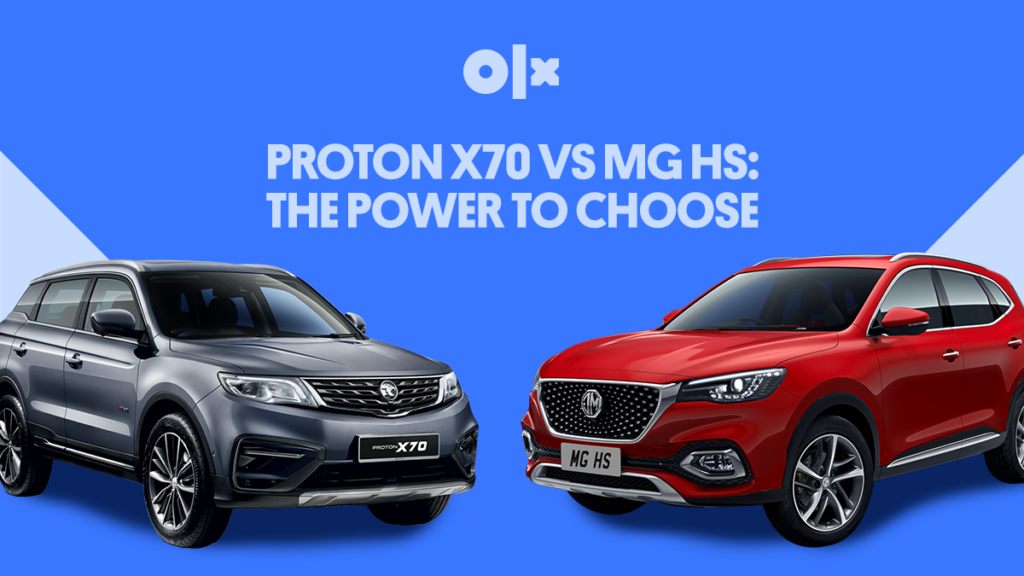 The domestic automotive industry has been revolutionized by new entrants in the market. An increased number of players in the automotive industry means greater options for consumers. The popularity of Sports Utility Vehicles (SUV) is growing and the number of options available is overwhelming, making the purchase decision complicated. The determinants affecting the purchase decision include not only the price of the car but also fuel prices, taxation and distinctive features of the car.
MG HS has been launched by Morris Garages Motor Limited, a British automotive enterprise currently owned by SAIC Motor Corporation Limited. MG HS was inaugurated in Pakistan by collaborating with JW Auto Park. Earlier, a Malaysian automobile corporation, Proton Holdings partnered with the Al-Haj Group and launched its compact SUV Proton X70 in Pakistan. MG HS is a compact SUV contesting the Proton X70.
Engine and Transmission
MG HS is equipped with a turbocharged 1.5 litre four-cylinder petrol engine generating net power (kW@ rpm) 119/5600 and producing 250Nm Torque. Its competitor, the Proton X70 has a TGDI petrol engine with Dual Clutch Transmission, which generates 177hp and 255Nm Torque.
Exterior
Strong exterior is one of the most important features to consider when buying a car. A salient feature of the Proton X70 is its well-defined contours making it noticeable. MG HS also has a sporty outlook with the MG logo mounted on a prominent stellar field grille. Color variants for the Proton X70 are; Solid White, Quartz Black, Armour Silver, Space Grey and Ruby Red. There are four stunning color options for the MG HS which include Pearl White Metallic, Pearl Black Metallic, Crimson Red Metallic and Surfing Blue Metallic.
Interior
The high quality interior of the two cars offers comfort and luxury. The Proton X70 has Nappa Leather Seats, the Front Seats are ventilated for a good driving experience. On the other hand, the interior of MG HS is created in high grade soft materials for improved comfort, it also has Heated Front Seats with electric adjustment. Both cars have Infotainment Systems compatible with iOS and Android. The seating capacity for both SUV's is 5 seats, which makes it spacious. Additionally, the Proton X70 and MG HS have a panoramic sunroof which gives a better view.
MG HS offers three vibrant interior color options, Black, Beige and Red. A compelling feature of the MG HS is self-dimming mirrors which detect changes in the surroundings. In addition to all the above-mentioned features, both cars come with a powered tailgate for great convenience.
Safety Features
Both cars have ample protection installations. MG HS and the Proton X70 both come with six airbags. The MG HS gives seat belt reminders to the driver and to every passenger. It also has an Electronic Stability Program reducing the chances of the driver losing vehicle control in unforeseen circumstances, some of the additional features include Tyre Pressure Monitoring System, Hill Assist, Rear Cross Traffic Alert, Automatic Emergency Braking and Intelligent Cruise Control
MG HS has an Anti-Collision System, which stops the car if something is unexpectedly encountered. On the other hand, Proton X70 has a strong safety structure with Hot Press Forming (HPF) technology. X70 also has an Advanced Driver Assistance System to facilitate drivers and improve their driving experience.
Price
The price of Proton X70, Executive AWD is PKR 4,890,000 (ex-factory), for the Premium FWD variant the price is PKR 5,390,000. The MG HS is priced at PKR 5,449,000 (ex-factory).
Verdict
The heterogeneous nature of the automotive market affects buying preferences of car enthusiasts. The decision to buy a car is critical and therefore requires research. The two SUVs render a balance of comfort and luxury. Both cars are power packed with distinctive features and offer value for money. However, both vehicles can be compared better in terms of performance when MG HS is on the roads. Ultimately, you have the power to choose. The information above could help you make a decision and narrow down your search.
You may also like:
Chery Tiggo 8 Pro and 4 Pro Unveiled