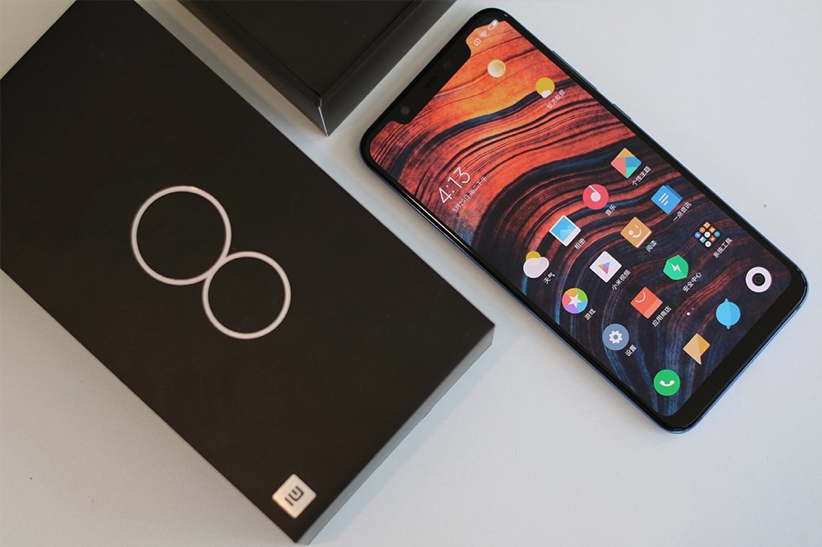 Xiamoi aims at providing innovative and ingenious products at reasonable prices. In pursuance of this goal, Xiaomi is launching Mi 8, Redmi 6 and Redmi 6A smartphones in Pakistan. Moreover, a fitness tracker under the name of Mi Band 3 has also been launched in Pakistan. Xiaomi has received good response from the people of Pakistan and across the globe as its products offer incredible features at low and accessible prices, which is a positive thing for the people of a developing country like Pakistan.
Mi 8
The Mi 8 flagship smartphone from Xiaomi is the first smartphone with dual-frequency GPS technology. Such features make the products of Xiaomi different and unique from other market offerings. The dual-frequency GPS technology helps the device in much more accurate navigation. The display size of the screen is 6.21 inches with FHD+ technology. It also has aviation-grade aluminum and a curved glass back panel. It has a dual 12 MP rear-facing camera that provide exceptional photography capabilities to the smartphone.
Just like other upmarket smartphones, Xiaomi has put AI features in the Mi 8 especially to enhance its camera with studio lighting function. The smartphone is powered by Qualcomm's Snapdragon 845 chipset coupled with Adreno 630 graphics chipset. Xiaomi uses an infrared camera to bolster its face unlocking feature. Price of the new Mi 8 from Xiaomi starts at Rs. 65,000.
Redmi 6 and 6A
Both these smartphones are incredibly accessible to the masses as far as prices are concerned. Redmi 6 has a 5.45-inch screen with an aspect ratio of 18:9. The rear of the smartphone has a brushed metal surface which gives it a premium and upmarket look and feel. The smartphone features a dual 12 MP + 5 MP camera for optimal photography skills. The 5 MP front-facing camera on the Redmi 6 has the AI portrait mode support.
The Redmi 6A has the same body styling as the Redmi 6 with a pretty sizeable battery at 3000 mAh. The Redmi 6A has a 13 MP rear-facing camera and a 5 MP front-facing camera just like the Redmi 6. Both the Redmi 6 and 6A can be bought in Black, Blue, Grey and Gold colors in Pakistan. You can buy the Redmi 6 starting at Rs 20,000 and Redmi 6A starting at Rs. 15,000 in Pakistan.
Mi Band 3
This is a fitness tracker from Xiaomi and has been one of the best sellers for the brand. Xiaomi managed to sell approximately 15 million units of the previous generation of this fitness tracker, Mi Band 2. The Mi Band 3 has a large OLED touchscreen and a button just underneath it for easy navigation and control. The Mi Band 3 provides a 20-day battery life and 50 meter water resistance. This fitness tracker will be available form Rs. 4,000 in Pakistan.
If you are looking into buying or selling Xiaomi products in Pakistan, visit OLX Pakistan's website to find the best deals from the comfort of your home.