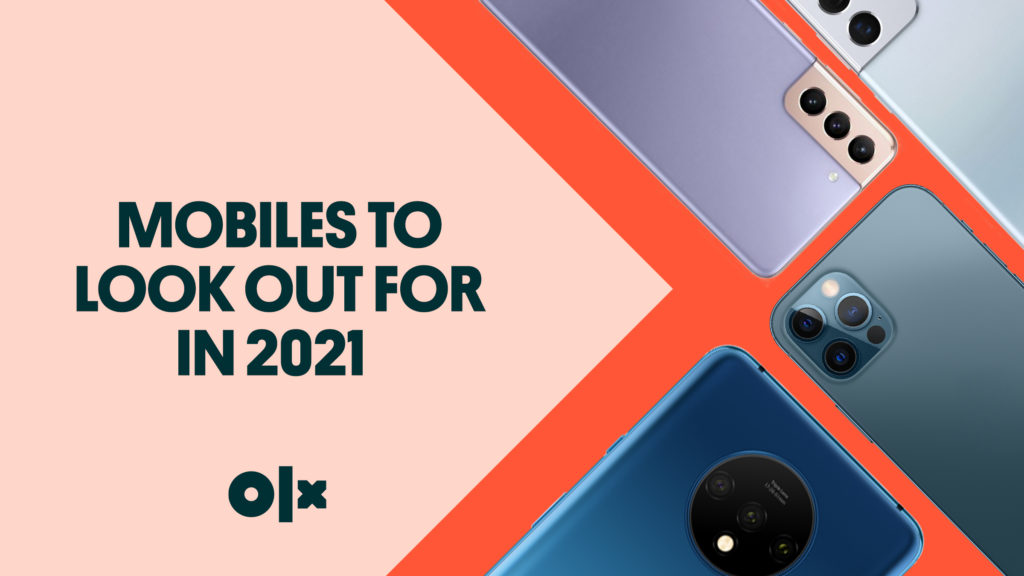 The New Year is upon us and with it, the new strain of the Coronavirus has a lot of us down in the dumps. While we anxiously anticipated a return to what life used to be like before Covid-19 in 2021, things are turning out to be a bit different. That said, renewed lockdowns and prolonged quarantine is not all 2021 will be about. There's many a great thing coming our way and a riveting line-up of smartphones is just one of them! 
Without further ado, here are a few of the smartphones we're eagerly waiting for:
Samsung S21 Line-Up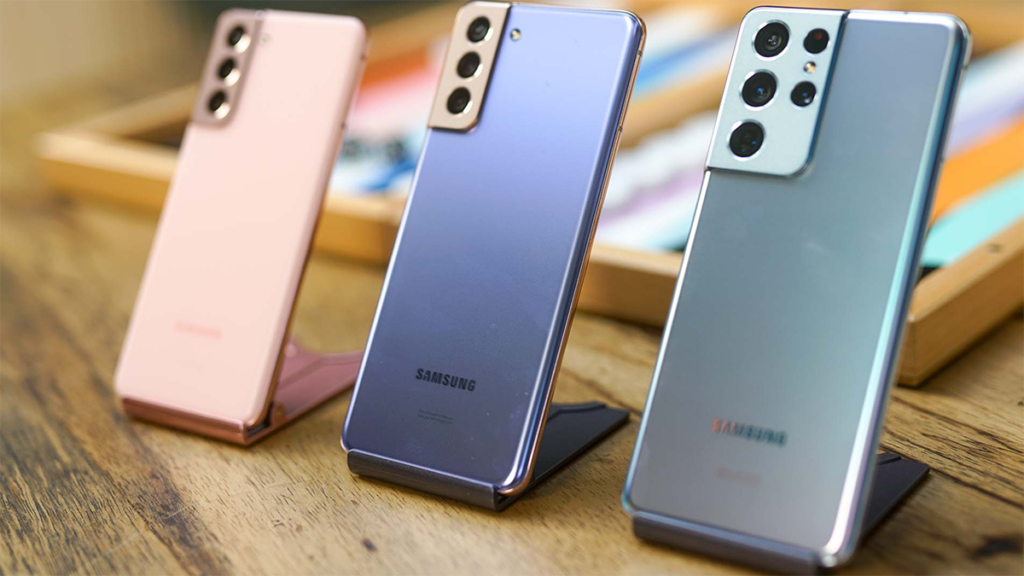 Released just yesterday, the Samsung Galaxy S21 line-up had us on the edge of our seat and has us already blown away just a few hours after release! Samsung has released the Galaxy S21 5G, Galaxy S21+ 5G, and Galaxy S21 Ultra 5G last night. The phones have ultrasonic fingerprint scanners, 120Hz displays, and 12-megapixel Ultra-Wide Cameras across the gamut.
The Galaxy S21 and S21+ each have 30X Space Zoom, 64-megapixel Telephoto and 12-megapixel Wide-angle Cameras. The Galaxy S21 Ultra, on the other hand, has a 100X Space Zoom and two 10-megapixel Telephoto Camera and a 108-megapixel Wide-Angle Camera.
The S21 will be available in Phantom Violet, Phantom Gray, Phantom White, and Phantom Pink while the S21+ will be available in Phantom Violet, Phantom Gray, and Phantom Silver. The S21 Ultra will be available in Phantom Black and Phantom Silver. 
iPhone 13 Line-Up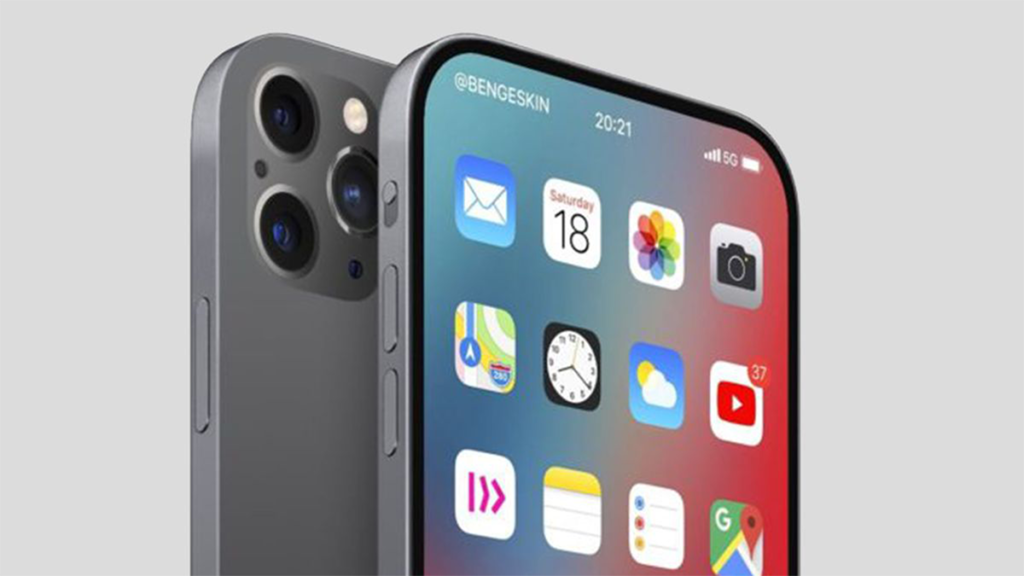 Like every year, we're expecting Apple to launch the iPhone 13 line-up come September 2021 and have a ton of rumors afloat already to keep us guessing. We're expecting the iPhone 13 to have an under-display Touch ID system and hopefully (fingers crossed) no more notch on the front as rumors of Apple filing for a notch-free model patent circulate. Standard improvements like 5G capability, better cameras, and an all-new A15 chip are expected of the new line-up but we don't have much reason to believe the shape will be much different from the iPhone 12 line-up released in October 2020. 
Some video leaks suggest the new line-up will have an improved refresh rate and perhaps an under-display front camera as well. Secretly, however, we're also hyped about the colours Apple will come up with this time around.
OnePlus 9 Line-Up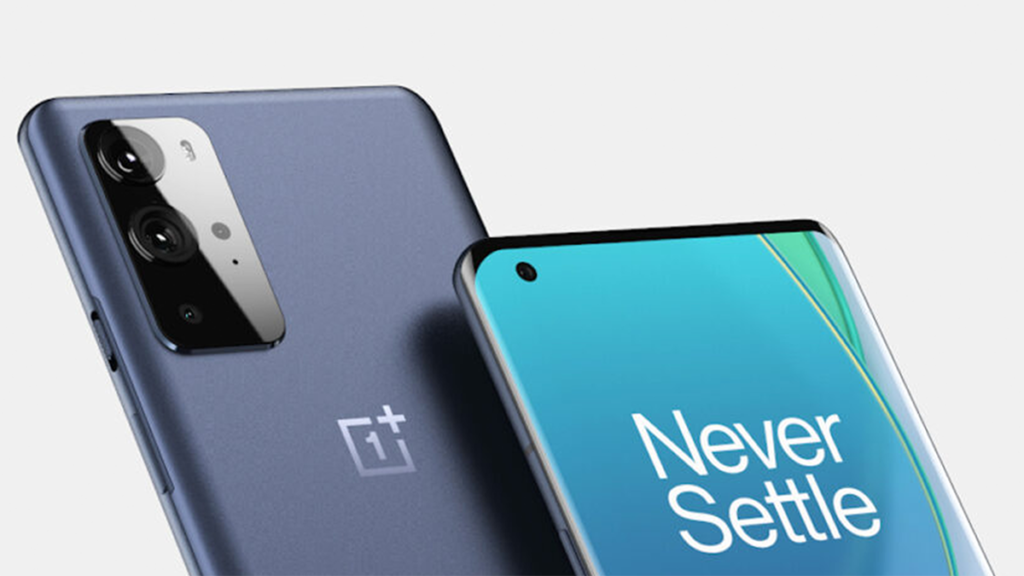 Keeping in line with tradition, OnePlus is expected to launch its new line-up in Spring 2021. While we don't know too much about this series except for the rumors suggesting it is set to resemble the Samsung Galaxy s20 FE. The line-up is going to include the OnePlus 9, OnePlus 9 Pro, and OnePlus 9E.
It is also expected that the entry-level smartphone model will be pried at around $700, have an AMOLED 120 Hz display, and host Qualcomm Snapdragon 888. The exterior is expected to feature three cameras on the back and a punch-hole camera on the front.
Nokia Line-Up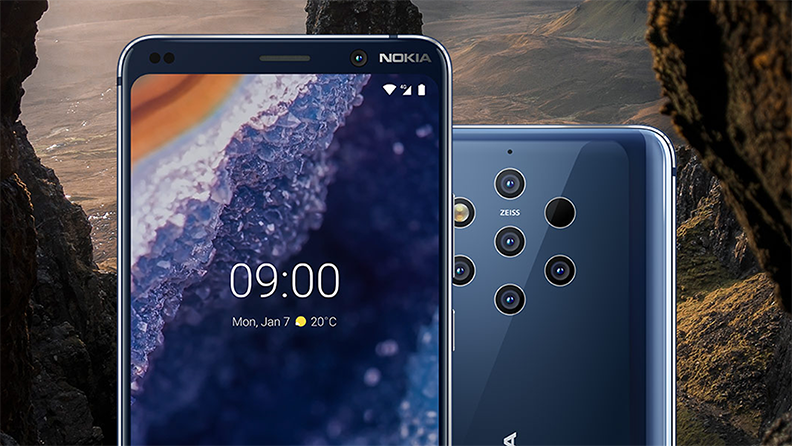 Big things are also being hinted at by Nokia with the launch of their Nokia 7.3 5G and Nokia 9.3 PureView expected in the second half of 2021. The former is expected to be a budget model enabled for 5G powered by Qualcomm Snapdragon 690 while the former has been talked about extensively for almost a year now but with no leaks regarding the look and feel of the device. Nonetheless, we're eagerly waiting to see what the manufacturer of the Nokia Lumia (the first touch screen smartphone for most of us) has in store for us this year. 
LG Line-Up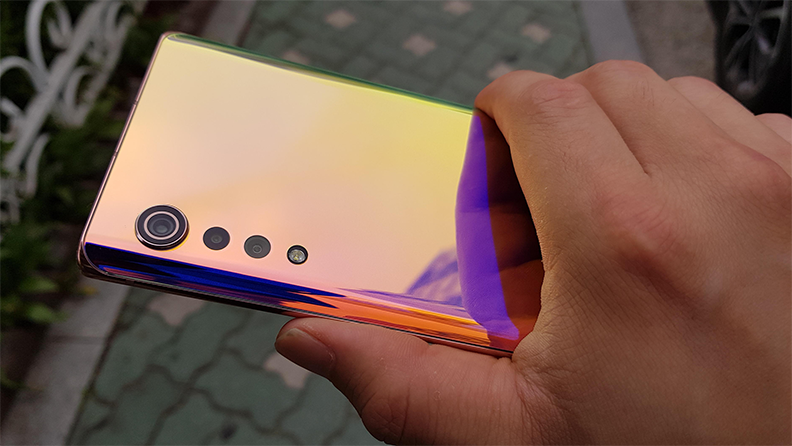 There have been rumors suggesting there will be a mysterious new line-up coming our way from LG based on the V series. While we don't know too much about that, we can't wait to eventually find out. Additionally, LG I also expected to release the Velvet 2 in March 2021. It is expected that the Velvet 2 will be powered by Qualcomm Snapdragon 700 series hardware. LG has kept things hush-hush for the most part giving us very little to go on but that's the fun of it too, isn't it? Hopefully, LG will be pleasantly surprising us come March 2021. 
Samsung Galaxy Z Line-Up
More from Samsung; the Galaxy Z Flip 3 and Galaxy Z Fold 3 are also highly anticipated this year. Samsung has been working on foldable screens for quite some time and the Galaxy Z Flip 3 is expected to launch around June or July of 2021 with a 120 Hz display for seamless scrolling. It is expected to be launched at a lower price point than its predecessor. 
The Galaxy Z Fold 3 is expected to be the flagship phone for the next generation of smartphones. It is expected to include the S Pen and fold horizontally unlike the Galaxy Z Flip 3 making it a smartphone-cum-tablet.
While there are a ton of other smartphones expected to surface in 2021, these are the ones that have really got us eagerly waiting. Which smartphone are you waiting for this year? Let us know your thoughts on these smartphones below and don't forget to shop them at OLX once they come out! 
OLX Pakistan as an online classifieds' marketplace is providing access to affordable devices to a large population of this country, and playing its role in the digitization of the country. Explore your options of choosing the best electronics within your budget.