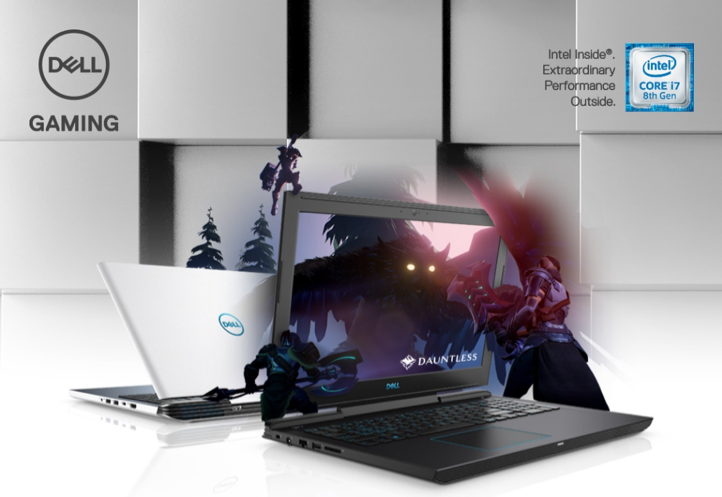 In collaboration with the Pakistan Rugby Union, Dell has launched G-series gaming laptops in Pakistan. The G series laptops have been marketed on the basis on performance and affordability. There are two variants in the G series: the G3 and the G7. Both variants are equipped with 8th generation Intel processors and NVIDIA GeForce GTX. Other cool features include anti-glare IPS panels, content arrangement software and thermal management solutions. All the features are conducive to an immersive 3-D gaming experience.
You may also like:
Best Laptops in Pakistan with Price, Specs & Other Details
Coming on to the Dell G3 laptop, the display can be opted in 15.6 or 17.3 inch sizes. The display is 1080p IPS with an improved WiFi antenna technology that will increase the performance of the laptop. The G3 variant is the thinnest gaming laptop from the Dell brand. It will be available in alpine white and black colors. The SmartByte software ensures smooth operation even during large file downloads.
The G7 variant offers the option of having Core i9 chipset from Intel which is the latest chipset from the tech giant. You can also choose from Core i5 and Core i7 chipsets in your G7 laptop. The G7 will also have a UHD display with 3840×2160 pixels. The laptop features a front facing air intake system and a rear facing exhaust vent. This cools the system quickly and angles the heat away from the user. In this way, gamers will be able to game for longer durations of time. This variant is also available in alpine white and black colors.
If you are looking into buying a laptop, visit: http://bit.ly/2AtEnUb
You may also like: