Microsoft has unveiled its new console lineup on the 10th of November, and the wait is finally over. The next generation console war is gaining traction as the release date of Sony's PS5 was only within a gap of two days after the launch of Xbox.
There are two variants for the newly launched Xbox consoles, the Series S and Series X.
The series S is a digital-only console variant with stripped down hardware, targeting the budget users. On the other hand, the Xbox Series X is Microsoft's flagship console for this generation, which is the variant that we will be talking about.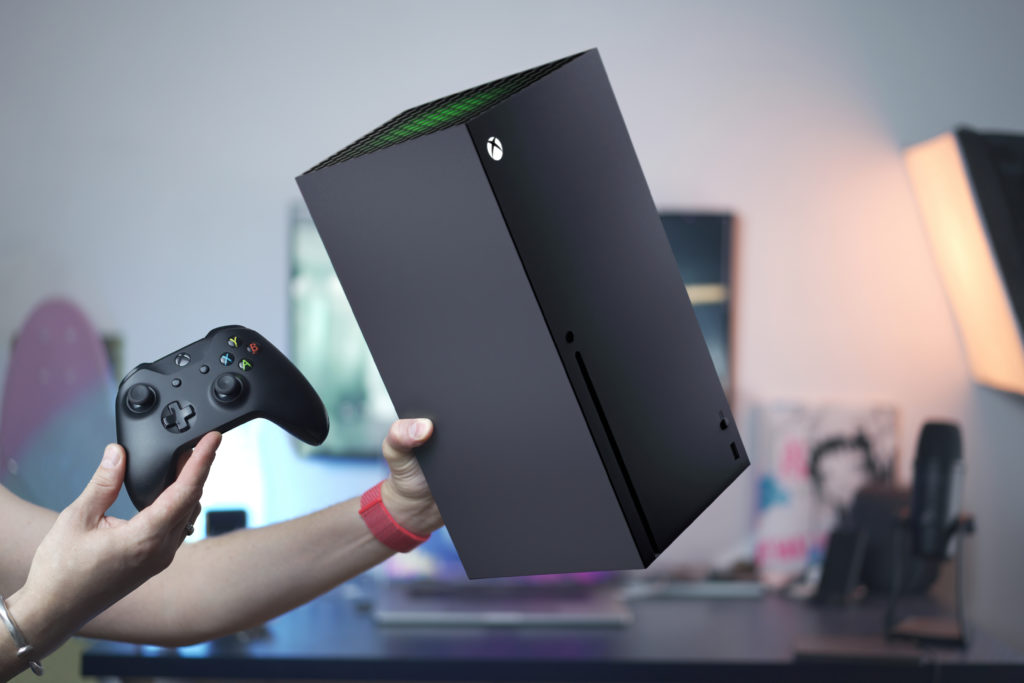 This generation of consoles is different from the previous generations in a more intricate manner, as graphical superiority is not the only benchmark anymore. A number of small improvements make up the entire generational leap.
From a visual standpoint, the series X looks like a solid piece of monolithic block. The console carries a dull aesthetic and comes in matte black finish, contrasting to what Sony is offering with its PS5.
On top of the console is a purpose-built grill, which serves as the air outlet for the cooling technology.
A newly engineered cooling system is built into the series X, which involves multiple channels of airflows that work together to regulate the temperature of the console.
The series X comes packed with a custom-designed AMD Zen 2 processing chip, hooked up to an AMD RDNA 2 graphics processing unit. It features a bespoke NVMe SSD, which shaves off loading times, and adds a number of new features to the device.
A revamped controller comes along with the console, which has new upgrades like textured triggers, an all-new share button and a multidimensional D-pad.
Many new technologies are built into the system such as ray tracing, HDR, and smart delivery. Microsoft claims that the console has the potential to deliver 8K content at 120 frames per second, and is the most powerful gaming console.
Looking at the initial previews of the console, it is clear that the console has been built with future-proofing in mind, and it can compete with any of the consoles in its class.
Xbox Series X is definitely going to do wonders, thanks to the killer hardware inside. From jaw-dropping gaming performance to stunning movies in HDR, it has got it all. To uncover what the Series X has in store for everyone, stay tuned to the OLX Blog so you don't miss out on anything.
OLX Pakistan as an online classifieds' marketplace is providing access to affordable devices to a large population of this country, and playing its role in the digitization of the country.