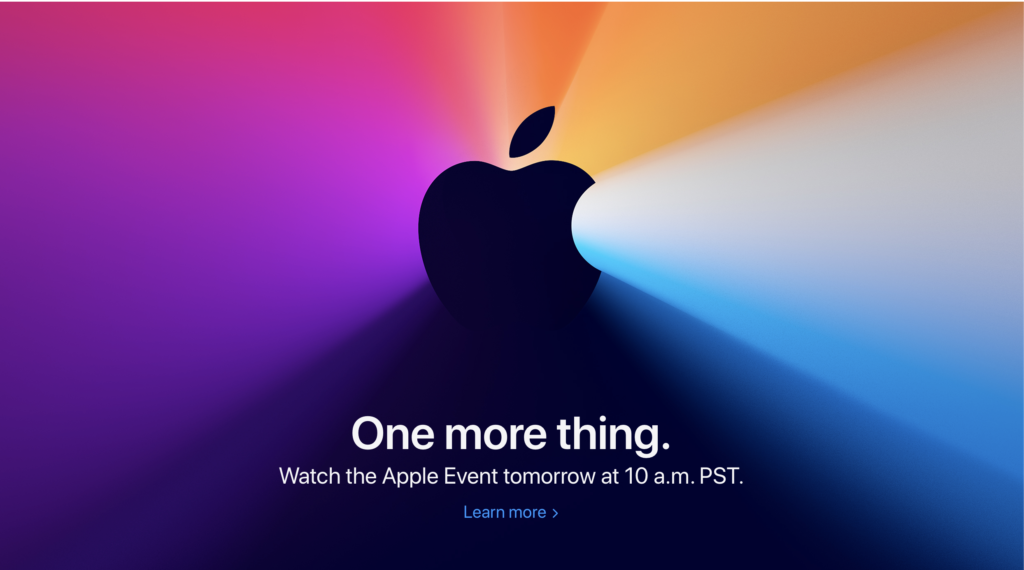 2020 has been a year of surprises and not all great ones. In the list of the surprises that actually came as good news for many, Apple has just now announced new products to be launched. For the first time in the history of the company, the set of computers to be launched this time around will be using a processer designed entirely by Apple itself!
There is to be a live-stream of the Apple Event for the release of all the new products Apple has lined up. Rumor has it, the line-up will include a 13-inch MacBook Air and MacBook Pro. Both are expected to be powered by Apple A14. Additionally, it is almost certain that macOS Big Sur is to be released alongside as Rosetta 2 or Universal 2. These are likely to allow x86 apps run on Apple's ARM chipset and help developers build apps that run on x86 and ARM, respectively. Big Sur aims to bring a smooth transition for apps developed for macOS, iPadOS, and iOS to be used across all platforms. Apart from this, there may even be an all-new MacBook Pro 16" ready for launch. Apple is expected to announce 14.1" and 16.1" MacBook Pros with mini LED displays in 2021.
There has been a lot of speculation about the release of AirTags (coin-shaped trackers primarily for phones). It is not very likely for thee to be released this time, however, as it only makes sense for them to accompany the new iPhone line-up. Another unlikely addition to the line-up is the AirPods Studio (Apple's first over-ear headphones). Because of some issues with the headband prototype, the launch has, reportedly, been pushed back to 2021. 
For more information visit OLX to find a wide range of automobiles and choose the one that best suits your preferences and budget. With thousands of ads posted daily, OLX is the smarter choice.
OLX Pakistan as an online classifieds' marketplace is providing access to affordable devices to a large population of this country, and playing its role in the digitization of the country.