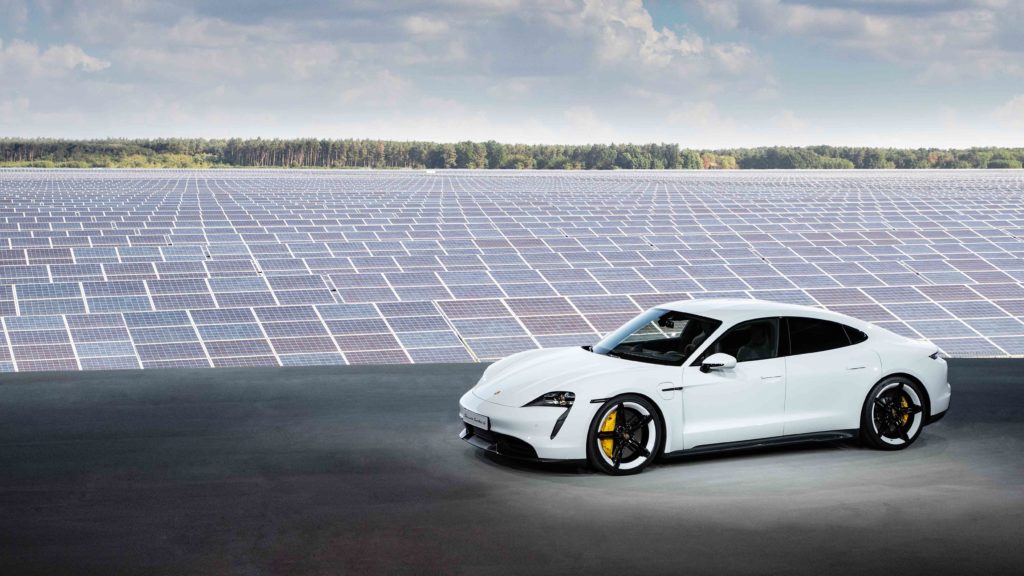 The first electric car by Porsche which was called the Mission E during its development phase will go on sale sometime during 2020 and will be called Taycan which is derived from the Turkish language. The literal translation of Taycan is "lively young horse" and it alludes to the prancing horse on the logo of Porsche. Taycan is a four-door car with its design inspired by sports cars which were first released to the public during the 2015 Frankfurt Motor Show as a concept car under the name of Mission E.
It is going to be the first fully electric car produced by Porsche. Porsche is owned by the Volkswagen Group and it offers a wide range of plug-in hybrid cars. It also produced around 900 Porsche 918 Spyder supercar which is a plug-in hybrid. It will take Taycan 3.5 seconds to accelerate from stop to 60 miles/hour. This is achieved using the two electric motors which produce 600 horsepower. However, the highest-performance versions of Model S and Model X from Tesla can race from stop to 60 miles/hour in less than 3 seconds. Taycan's top speed will be electronically limited to 155 miles/hour.
The Porsche brand is known for its track performance cars considering the legendary 911 and 918 Spyder. Therefore, Porsche is more interested in providing an exhilarating track experience to its customers rather than the straight-line acceleration with Taycan. In the future, it is expected that Porsche will come with higher performance versions of Taycan to satiate those customers who yearn for that extra bit of power. According to Porsche, more electric cars will follow the Taycan in the future as Porsche wants to tap into the growing market segment of electric cars and after the success of brands like Tesla.
The batteries powering up the Taycan can go up to 300 miles on a single charge. If customers avail the fast charging method, the Taycan can travel up to 240 miles with a 15-minute charge. Porsche is collaborating with Ford and BMW to build fast-charging stations on highways and cities across Europe and the United States. The starting price of Taycan is expected to be in the ballpark of $80,000 to $90,000 when it will go on sale next year.
For more information on cars and other vehicles being sold in Pakistan visit OLX Pakistan's website. OLX is an online market place that sells a diverse category of products from automobiles to furniture and home décor.