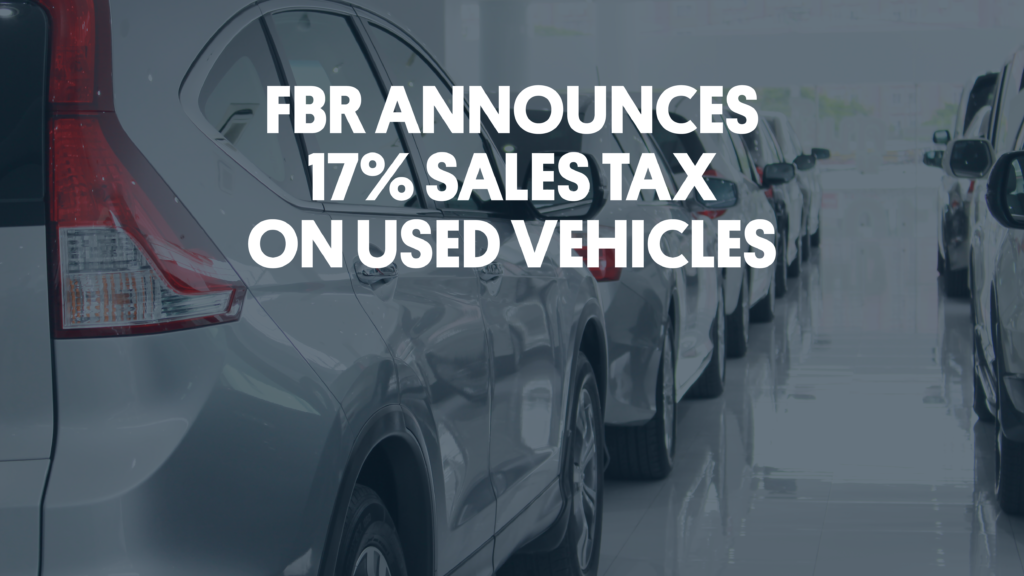 The Federal Board of Revenue has announced 17% sales tax on the sale and purchase of used autos along with a valuation mechanism for the taxation. The decision has been taken to regulate the business of used automobiles where a registered trader of the vehicle will be required to pay sales tax on the differential of sale and purchase value of the automotive.
You may also like:
The statutory regulatory order (SRO 931 (I)/2020) was issued on Wednesday, 30th September 2020. According to FBR sources, FBR will get 17% sales tax on the transaction with a further 3% imposed if the vehicle is sold to an unregistered person.
Points to Note:
Mentioned under S.R.O. 931(I)/2020, the sales tax is applicable on professional sellers of used vehicles such as dealers and traders and not on individual owners who are selling their personal cars themselves.
Secondly, if a person purchased a car for Rs. 20 lacs and sold it for Rs. 22 lacs, tax will be applicable on Rs. 2 lacs premium. This means that tax will only be levied on the differential between the original purchase price and the sale price.
Thirdly, if the sale price is less than the invoice price of the automobile, the tax will not be applicable on the sale of the vehicle.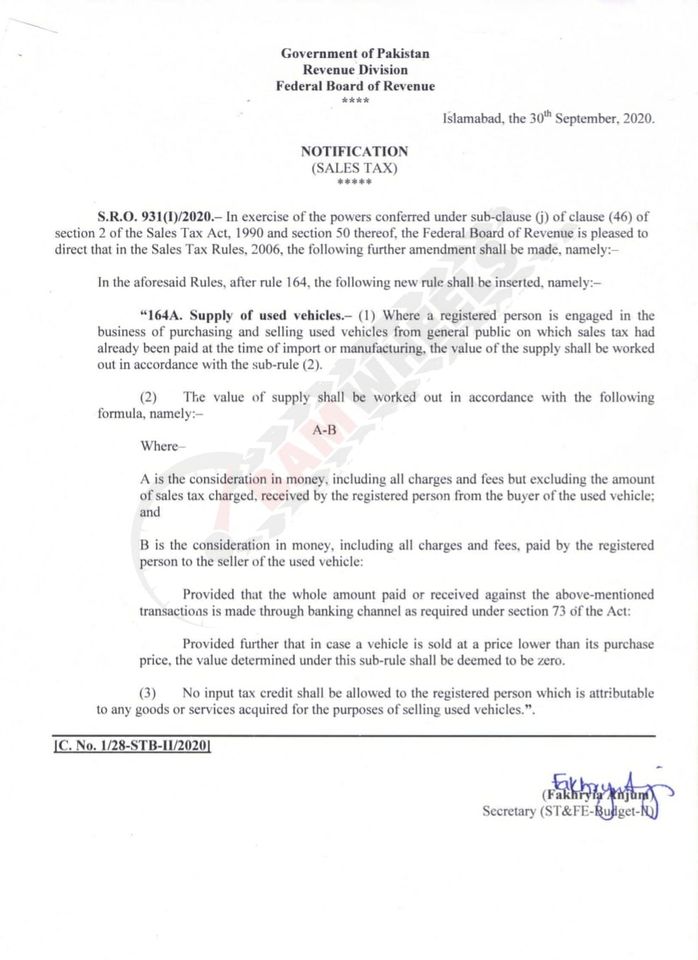 Under the new tax valuation formula, "A" is money including charges and fee, excluding tax, received by a registered individual from the buyer of the used vehicle, whereas "B" is money including all the charges and fee paid to the seller of the used vehicle by the registered user.
The purpose of the sales tax levied is to expand the tax net since according to the FBR sources, a number of car dealers are apparently engaged in the sale/purchase of used vehicles but are neither registered nor are paying the sales tax on transactions.
OLX Pakistan as an online classifieds' marketplace is providing access to affordable devices to a large population of this country, and playing its role in the digitization of the country.
For more information visit OLX to find a wide range of automobiles and choose the one that best suits your preferences and budget. With thousands of ads posted daily, OLX is the smarter choice.