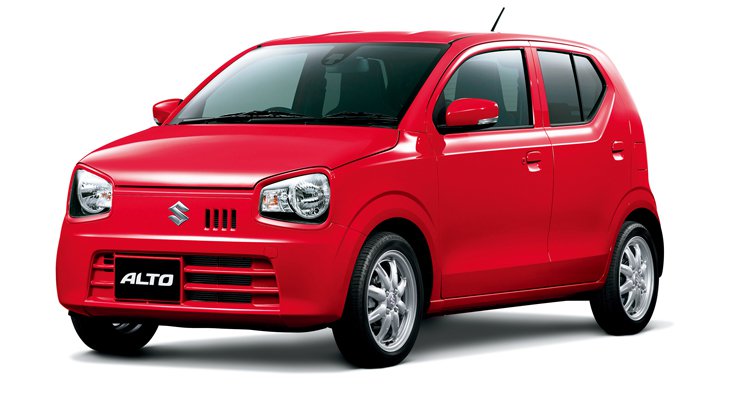 A few weeks ago, Pak Suzuki announced the discontinuation of Suzuki Mehran from the next year. Pak Suzuki will not leave the small hatchback segment up for grabs for other auto manufacturers and will launch the new Suzuki Alto to replace it. Suzuki Mehran has been very popular with the Pakistani public ever since its inception in the 1980s. Although it kept the same general shape, both for the exterior and the interior, it was very popular in Pakistan. This was largely due to the economical price point and availability of parts across Pakistan.
Pak Suzuki will launch the new Alto in both automatic and manual transmissions. With the immense popularity of the Japanese imported cars, Pak Suzuki will have to provide features like automatic transmission prevent Japanese imported cars cutting into its market segment. It is also expected that the new Alto will come standard with a power-wheel steering which was missing in Mehran, making it difficult to maneuver in town. It will also incorporate a 660cc imported engine which will provide improved fuel efficiency. This is going to be one of the leading factors to market the new Alto. In this segment, fuel efficiency matters a lot as the buyers are primarily from low-income backgrounds.
Pak Suzuki is expected to officially announce the launch date of the new Alto and deliveries will commence as soon as by April next year. This is exciting especially after the launch of Bravo in Pakistan which will fuel fierce competition between the two brands. In this way, consumers will benefit immensely and will be able to enjoy amazing new features.
The prices for different variants of the new Suzuki Alto will hover somewhere between 8 to 10 lacs. The pricing will be decided with utmost care given the price and specifications of the recently launched United Bravo. Given the low purchasing power of Pakistani public in general, any vehicle launched in the 8 to 10 lac bracket is bound to sell huge numbers. The reason behind the discontinuation of Mehran can be extrinsic with the parent company of Suzuki, based in Japan, calling it to drop it.
If you are looking into buying or selling a diesel-powered vehicle, visit OLX Pakistan's website to get the best offers. You can also check products and services in many other categories on OLX and find the one that best suits your budget and demands.