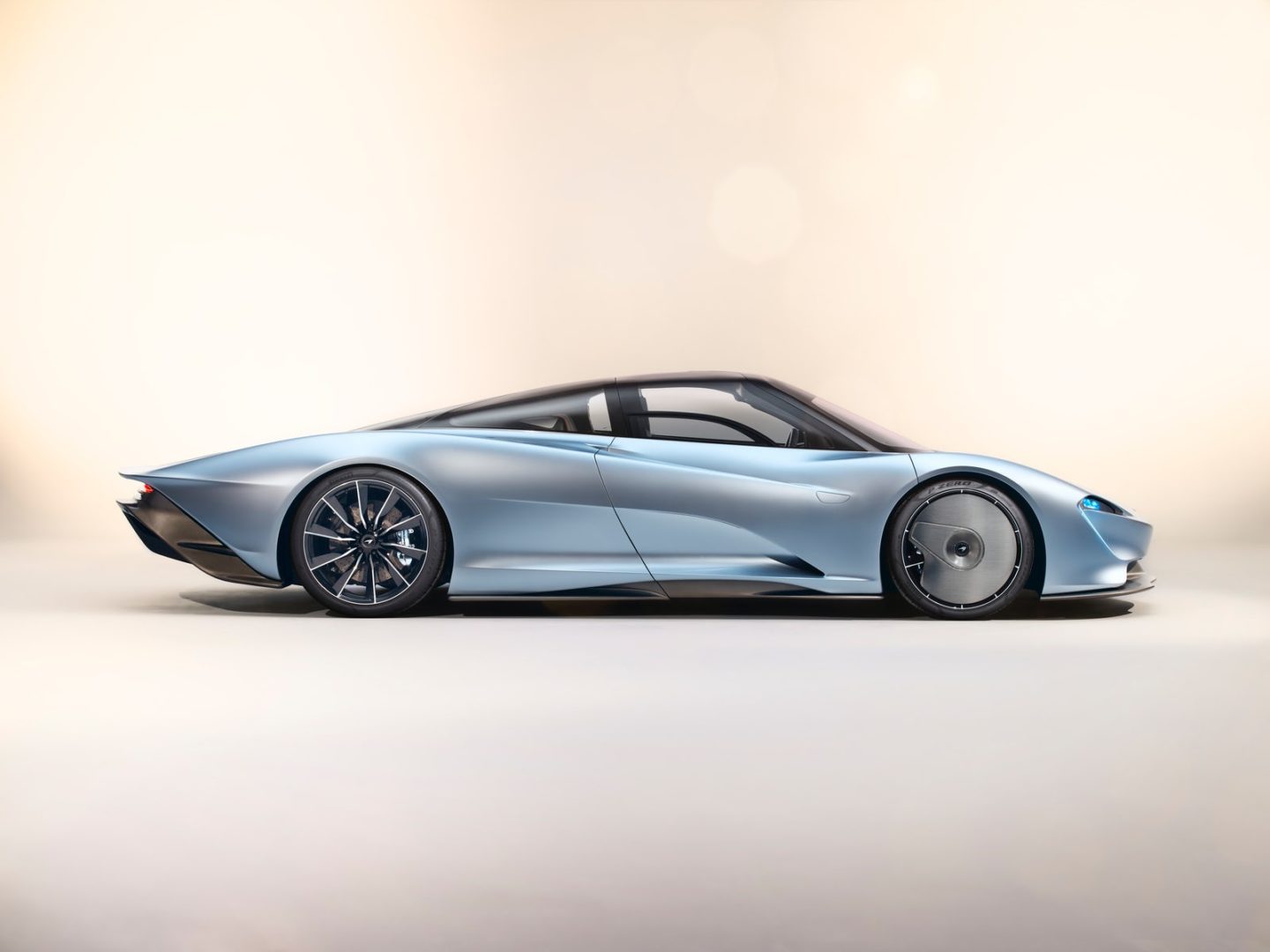 The latest hyper car that can be driven on roads, The Speedtail, from McLaren is set to get a 1050 horsepower engine which is the total output from a combustion engine and electric motors much like the P1 launched previously. The 1000-plus horsepower will propel the car to a maximum of 250 mph of top speed. P1 was a stunner and car enthusiasts have been fawning over it for years now. To make the Speedtail a rare offering, McLaren will be making only 106 units and all of them are already sold to some ultra-wealthy buyers.
Once the Speedtail hits the market, it will be the most powerful car ever produced by the McLaren brand. The hyper car is not a cheap at $2 million-plus price tag. The first delivery of the Speedtail will be made in 2020. Just like the McLaren F1 and to reminisce its legacy, the Speedtail's driver's seat is in the middle of the car. This gives you the feel that you are at the helm of a spaceship or an aircraft.
The shape of the new Speedtail is called tear-drop shape which makes the car extremely aerodynamic, making the drag lowest. Instead of door mirrors to see the traffic behind, owners will get digital screen to give it a cool and futuristic look. Just like other McLaren cars, the Speedtail is designed around a carbon-fiber chassis. This makes the car extremely light and agile, making the handling smooth for performance-oriented buyers. From a standstill to 300 Km/h, the Speedtail will accelerate in a minuscule 12.8 seconds.
If you are looking into buying or selling a car or any other vehicle, visit OLX Pakistan to find a wide range of vehicles and choose the one that best suits your preferences and budget. OLX also offers products and services in other categories like property, electronics, home appliances, furniture, fashion, animals and much more!