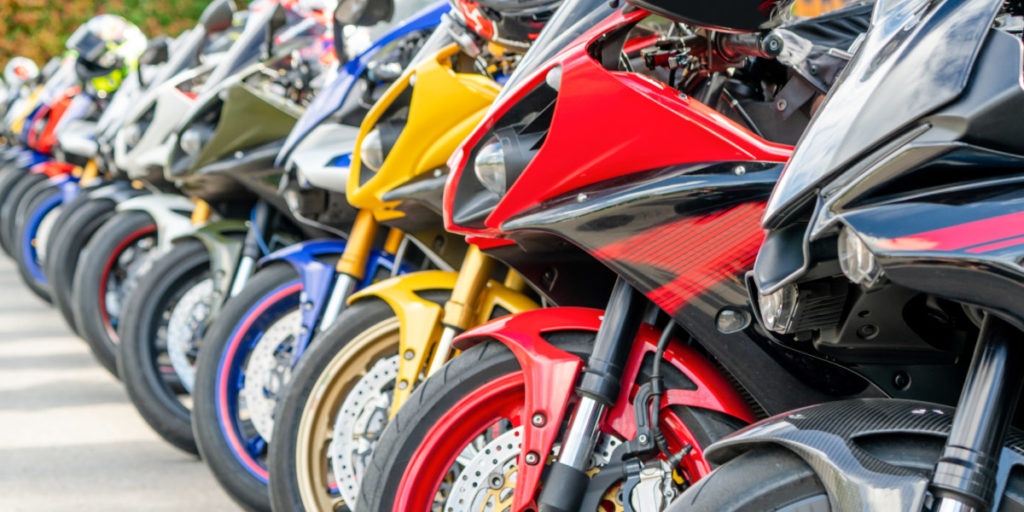 Until recently, the sight of heavy sports bike would be a rare occasion in Pakistan, however, this has changed now and now there are bike enthusiasts in Pakistan than ever. When it comes to the decision to buy a bike, it is always a hard choice. That is why here we are to help you choose from the wide variety of bikes. We have gathered a list of some bikes in the range above 150cc in both used and new categories. Let's have a look at it;
New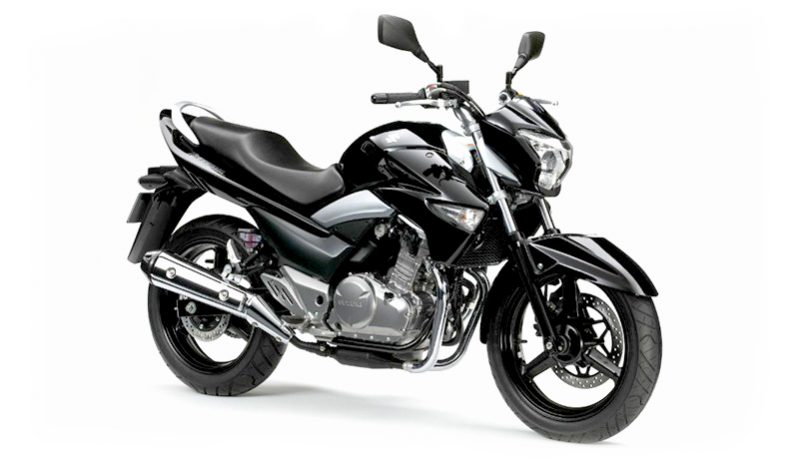 The Suzuki Inazuma might not a super-fast or super-quick bike, but it has got the style to impress others. It has a small cowl in helmet-style and the indicators are built into the fuel tank. The mirrors are very nicely shaped; however, the rider has to move his elbow to see the road behind. The bike is powered by a four-stroke SOHC engine, which has two cylinders and is liquid-cooled. The speedometer is digital accompanied by an odometer screen and analog tachometer. This bike will easily take you through commuter traffic and has the ability to go in highway traffic as well. A well-maintained used Suzuki Inazuma in Pakistan would cost around Rs. 520,000 to Rs. 560,000. A new Inazuma bike costs Rs. 599,000.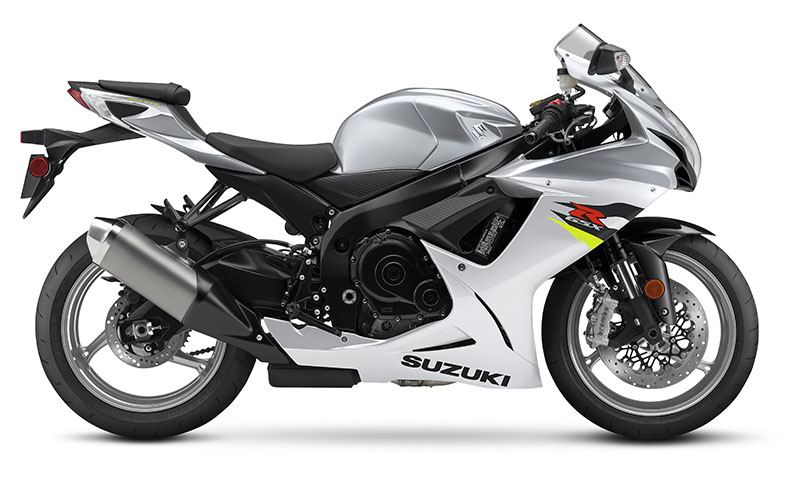 It has been more than 20 years since the Japanese manufacturer has been producing the GSX-600. This bike has been in people's favorite list, although overall 600cc bikes have fallen out of the race. They were sold like hot cakes previously, however, the demand is pretty low now. These bikes have the performance and speed required by a biker. One of the biggest plus points is the footpegs adjustable. They can easily be handled on curvy roads. The looks are as stunning as they get. The price of a new GSX-R 600 is around Rs. 1,950,000. However, based on the make and condition you can buy a used Suzuki GSX-R600 around Rs. 1,200,000 to Rs. 1,500,000.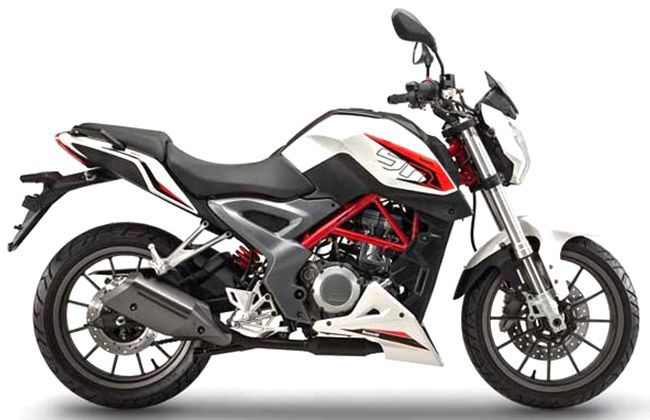 It is one of the lightest bikes of Benelli with a very nice look. The styling is inspired by the KTM 200 Duke, however, much more minimalistic. The flat handlebars make it more aggressive along with the exposed trellis frame and the slash-cut tank. The riding positive is not too aggressive, and the bike gives a great room to adjust while riding it. It has a 249cc engine, which is liquid-cooled and is paired with a 6-speed transmission. The bike is faster than the expectations of most bikers; it surprises a rider by reaching 100 kph in just 8 seconds. The price of Benelli TNT 25 is Rs. 535,000.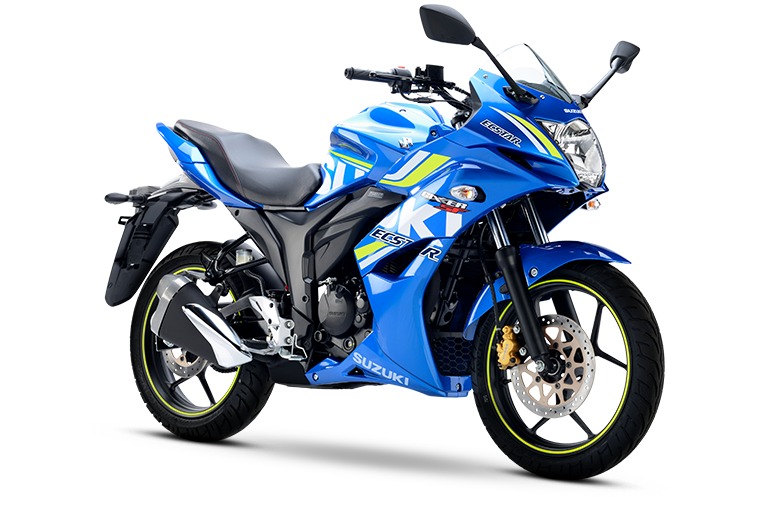 Not every bike enthusiast is able to enjoy the bike of their dream, which is why the companies have focused on making carbon copies of their big bikes, which offer somewhat the same experience to the bikers. This approach has caught the attention of bikers who want an affordable bike with exotic features. Suzuki Gixxer 155 is one of such bikes whose minimal features lets you enjoy the feel of a heavy bike. The design of Gixxer 155 is inspired by the Suzuki GSX-R1000. It has also been given the official blue color of GSX-1000. The price of Suzuki Gixxer 155 is Rs. 625,000.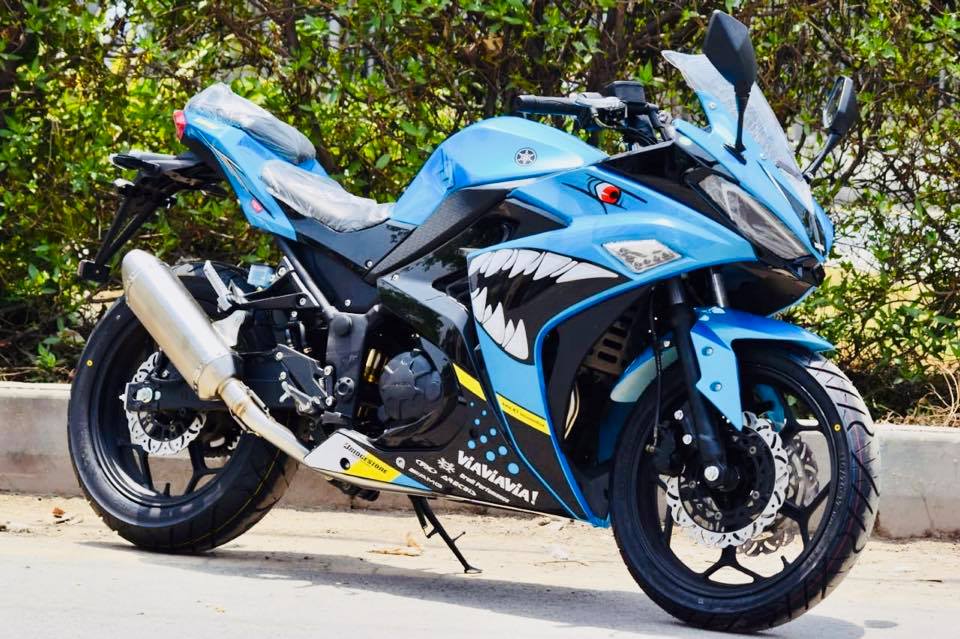 Sigma Motor Sports mostly make replicas of mainstream sports bikes. If you are not really into the features and brand and want a budget bike, Sigma is the choice for you. Sigma Hawk has a great and exotic look which is enhanced by its speedy 250cc Zongshen engine. It uses an air cooling system and has a single cylinder. It comes in nice colors. The price of a new Sigma Hawk is Rs. 370,000.
USED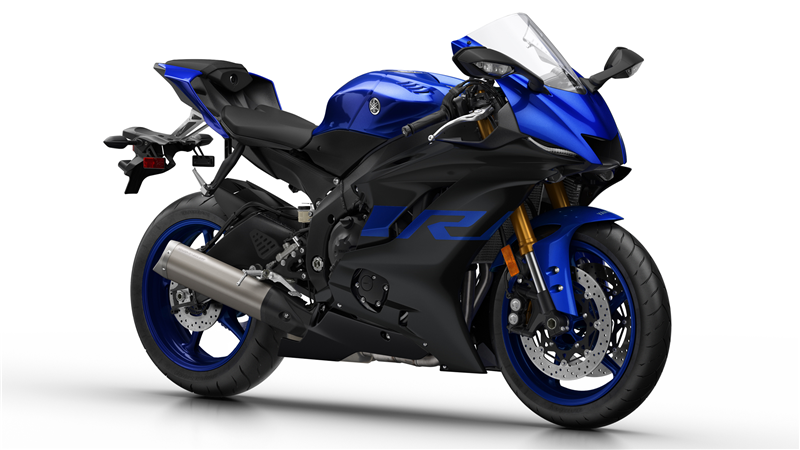 One of the amazing bikes produced by the best bike manufacturer Yamaha is the YZF which comes in two different variants; the YZF-R6, which is a 600cc bike and the YZF-R1, which is a 1000cc bike. Thus, more thrill and speed-oriented people often opt for the bigger engine. Both the bikes are equipped with ABS brakes and traction control for a convenient and confident ride. The 1000cc has a 6-speed transmission with slipper a multi-plate assist clutch. It has a 4.5-gallon aluminum fuel tank and the biggest plus point is the Moto GP level controllability. Since there are two variants of this bike so the price range is wide for this bike, which is from Rs. 900,000 to 1,600,000 based on the make and condition of the bike as well as the engine capacity.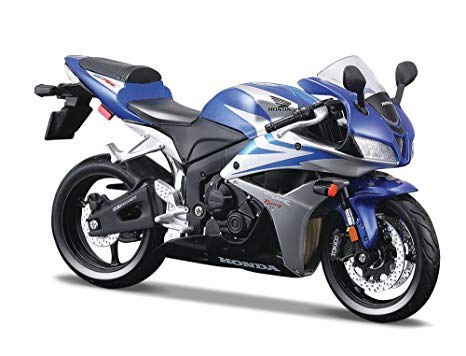 The greatest point of attraction in the Honda CBR 600cc is its MotoGP-inspired chassis which gives it a complete look like the original Honda CBR 600RR. It is considered as one of the best race bike replicas. The bodywork is also MotoGP inspired and the engine in the current models is very strong, it has enough strength to give the rider a real racing feel. It is said by the experts, that its looks from the front might not as pretty however, its look from the back is just like the original CBR 600RR. The CBR 600 costs around Rs. 600,000.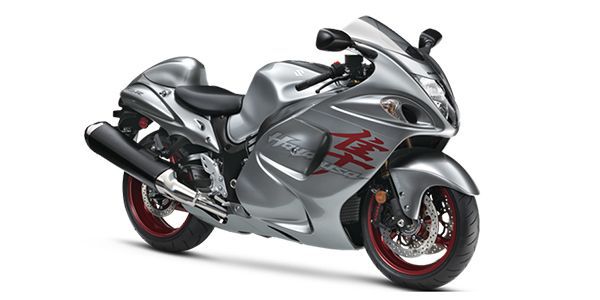 This beast is packed with 197 bhp achieved by a 1350cc engine, which has 4 cylinders and 4 valves per every cylinder. Features a pretty decent electronic fuel injection system and the engine is liquid-cooled. Both the tachometer and speedometer are analog which gives a classic look to the bike. The 6-speed transmission allows riding with tremendous speed and swiftness. It is said that the look of Hayabusa is a weird one, however, it is made so for the sole purpose of aerodynamics. Since the Hayabusa has been there for a long time, therefore it is available in a wide price range, start from around Rs. 500,000 to Rs. 1,800,000.
Harley Davidson 883 comes with a 12.5-liter tank and an 833cc engine which is air-cooled. It offers a bit greater power than Ninja 300 and is a great companion for long-distance touring. It doesn't work well a starter motorcycle, however, has its own enthusiasts who are into powerful, heavy and loud bikes. The looks are both modern and classic at the same time. For those you are Harley fans, this might one of the best options. A decently used Harley Davidson would cost around Rs. 1,700,000.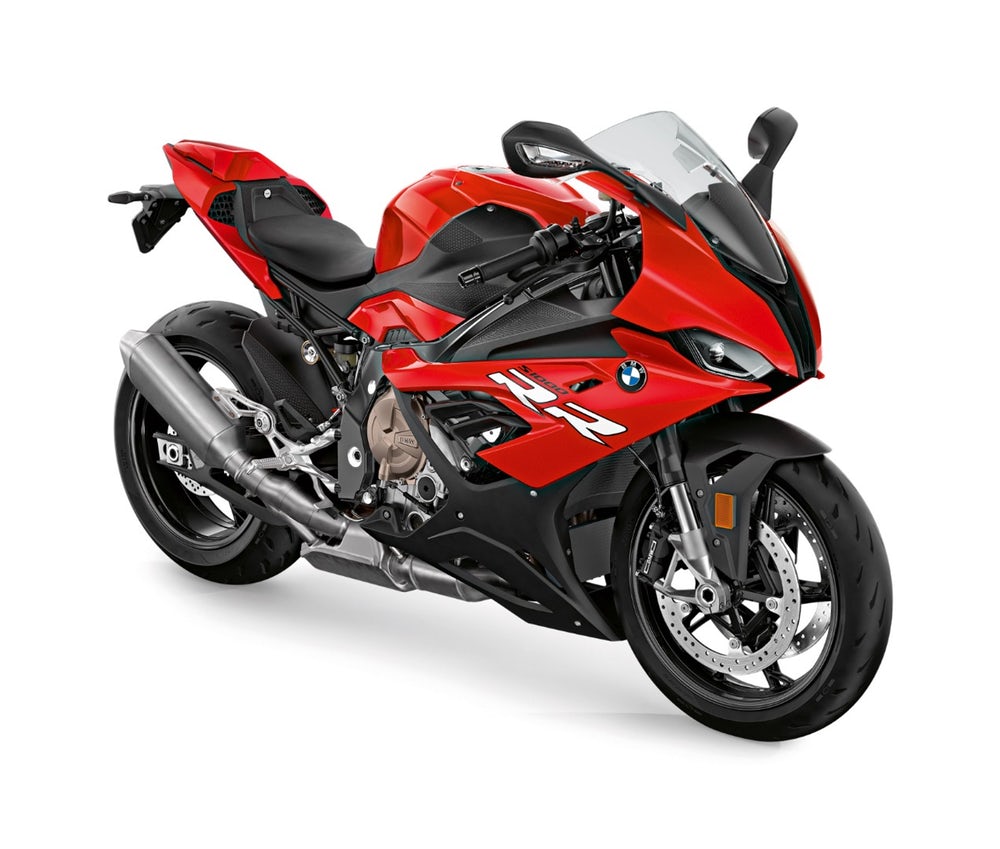 The hard work of the BMW in making the S1000RR has paid off and they have been able to make a very user-friendly bike into their bike line. While making this bike, the German manufacturer not only had in mind speed but also lightweight and easy ride. They have reduced the weight by 25 pounds from the previous bike, by installing light components where ever possible. The BMW Shift-Cam technology enables the bike rider to take curves very easily. Optimum power and speed are enabled by a 13,500 rpm engine with a max of 205 horsepower. Further ease for the ride is brought by the ABS brake system, engine braking, and semi-active suspension. A used BMW S1000RR can be purchased in a range of Rs. 350,000 to Rs. 500,000.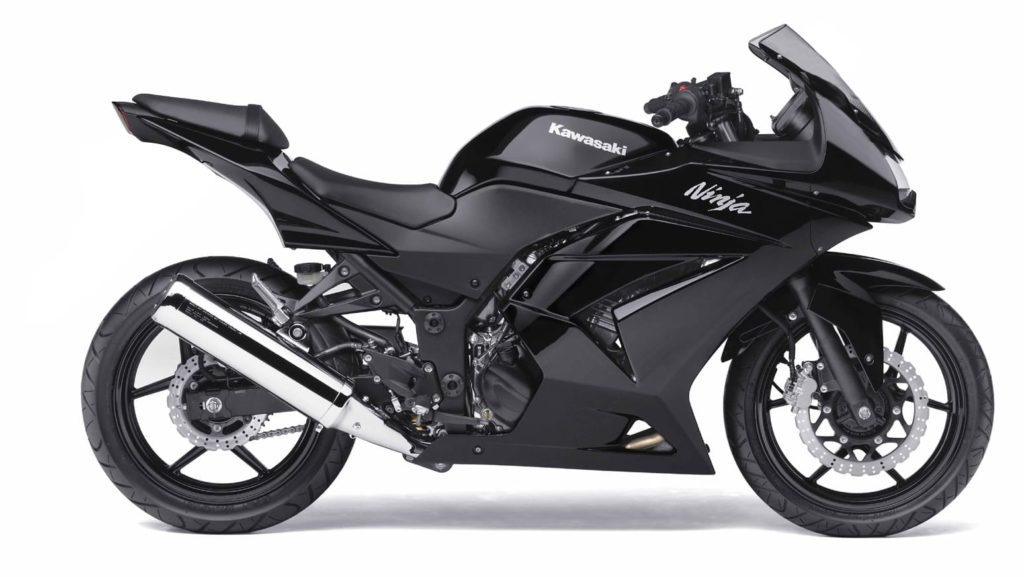 In the bike Market, Kawasaki Ninja 250R is considered as one of the lightest weight bikes. It is very low on maintenance because it can go for tens of thousands of miles with the only maintenance of tire and oil changes. It offers great value for money both in terms of price and mileage because it gives around 50 to 60 miles in a single gallon. For the starters, Ninja 250R is one of the best options because apart from great mileage, it looks great and handles well. Kawasaki Ninja 250R would cost you around Rs. 520,000.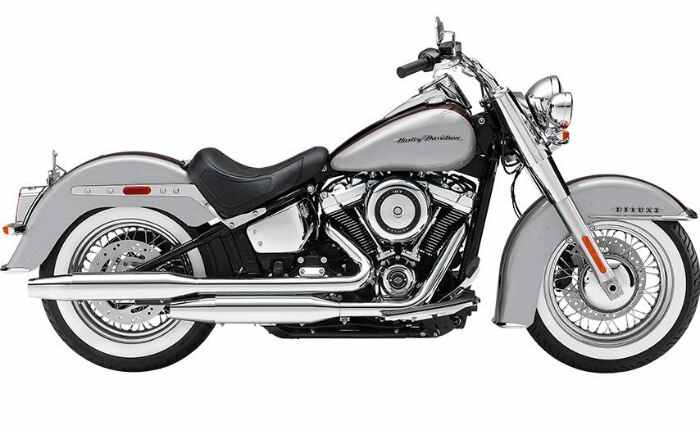 The bike customization and Harley Davidson culture have always gone along. The Softail is one of the trendiest bikes of Harley Davidson. It has been armed with the Electronic Sequential Port Fuel Injection, which enables the 107 ci (1746cc) engine to run wild. To accommodate such a heavy engine, the bike has to be very heavy and is around 671 pounds. Its top speed is around 124 mph. It might not be among the fastest bikes, but it is one of the bikes suitable for long drives, enhanced by the 5-gallon tank and 47 mileage per gallon. A well-managed used Harley Davidson is priced at Rs. 3,600,000 to Rs. 4,400,000.
If you are looking into buying or selling a bike or any other vehicle, visit OLX Pakistan to find a wide range of vehicles and choose the one that best suits your preferences and budget. OLX also offers products and services in other categories like property, electronics, home appliances, furniture, fashion, animals and much more!