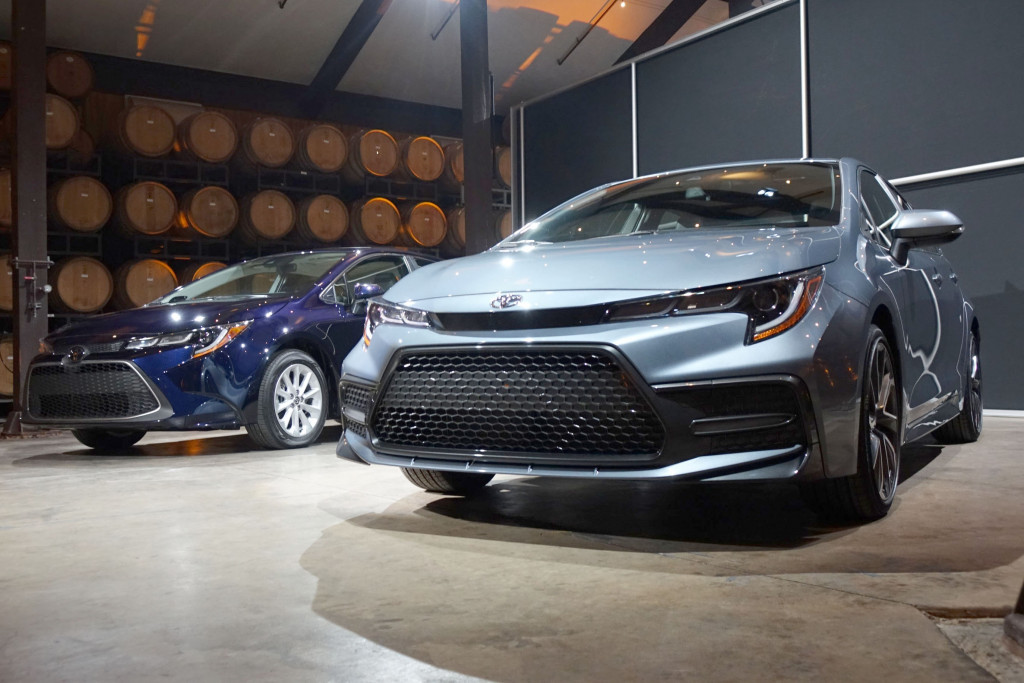 When it comes to Toyota Corolla Pakistani market is overly enthusiastic. Corolla has been the bestselling model of Toyota across the globe. The fame of this family-sized sedan is due to the rigid and strong body with spacious boot and reliability that is unmatched by its competitors. Toyotas are built to last for a very long time and, especially in Pakistan, they hold up their value for a really long time. This is the reason competitors like Suzuki Ciaz failed to perform in the Pakistani market. Honda City gives Corolla a run for its money; however, outside the urban landscape people prefer Corolla for its cheaper spare parts and strong build quality.
Considering all these factors, it is no surprise that people across the globe welcomed the new generation of Corolla which is a mixture of sportiness and practicality. The sporty feel of the new Corolla will surely attract a plethora of younger buyers. The new Corolla is the 12th generation of one of the best-selling cars of all time. The new model promises better fuel efficiency and more power from the 4-cylinder engine to boost performance.
The remake was necessary as the compact sedan segment is under threat from compact SUVs and cool new hatchbacks that younger generation prefers. The suspension of the new Corolla is sport-tuned, making it very agile around tight corner for a family sedan. The new LED headlights are broken into three different light strips and new low-profile tires give it an enhanced sporty look.
All the variants will receive an 8-inch touchscreen infotainment system. The new sedan from Toyota will go on sale next year in spring. We are hoping that the new version of the beloved Corolla comes to Pakistan as well. Moreover, a cohort of new features like some safety tech can raise the automotive standards in Pakistan. These safety features are also very important as the urban population is sprawling in Pakistan. Features like lane departure warning and pre-collision warning can save a lot of precious lives on the roads in Pakistan.
.
If you are looking into buying or selling a car or any other vehicle, visit OLX Pakistan to find a wide range of vehicles and choose the one that best suits your preferences and budget. OLX also offers products and services in other categories like property, electronics, home appliances, furniture, fashion, animals and much more!