Update: Pretty good news for everyone waiting for MG GT launch. As per a tweet by Javed Afridi, MG GT is going to be launched this year. He haven't mentioned MG 5 price in Pakistan. He also didn't mention anything about the launch date. So, stay tuned with us as we will notify the launch date after confirmation.
MG GT is sold as MG 5 in some markets. So, in this blog, we will be interchangeably using the two terms. To avoid any confusion, this blog is about the sedan, not the hatchback.
Today, we are going to share all the details about the MG 5/GT sedan that you've been waiting for.
Let's dive in.
Introduction:
MG is a well-known British motoring brand, founded in 1924.
It's popular for manufacturing exciting and sporty cars that give everyone who rides in them the most thrilling and luxurious experience.
Investigation underway after soldier became 'violent', 'steroids' were found in room pct australia anabolic fasting diet | what is it & benefits? – myprotein us
MG has always been maintaining its brand image of being innovative and radical about cars, from its original MG 14/28 Super Sports Car to its latest all-electric MG ZS EV.
For these reasons, today, MG is among the rapidly growing auto brands in the world, with a wide range of vehicles including SUVs, sedans, and hatchbacks.
MG 5 Price In Pakistan
MG 5 sedan price in Pakistan is expected to be between Rs. 3.7 million and 4.2 million. But Javed Afridi—the man behind bringing MG to Pakistan—plans to price this sedan a bit lower than all its existing competitors, including Honda Civic, Hyundai Elantra, and Toyota Corolla to give them a tough time
MG 5 Launch Date In Pakistan
Javed Afridi has tweeted that MG GT is going to be launched this year. While no one knows exactly, the sedan is expected to be launched in the summer of 2022.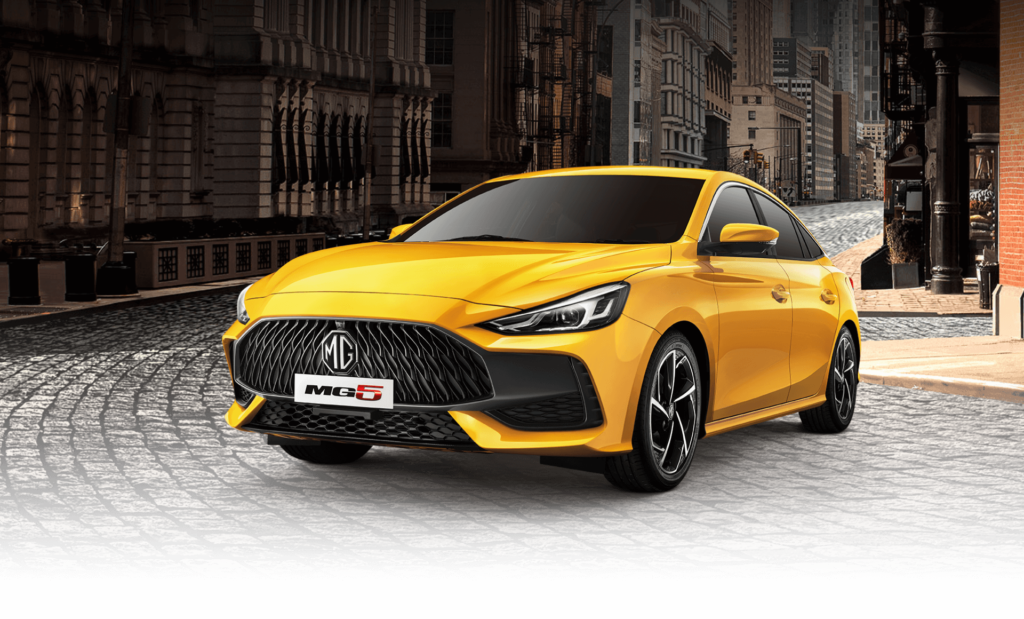 MG 5 Interior
The MG 5 interior looks stunning without a doubt.
No other car in its range can beat it when it comes to its interior. The hexagon patterns or a 3D diamond design moves along the center of the dashboard that takes the beauty of the dashboard to the next level.
Did you know that the hexagon patterns are among the reasons that make Lamborghini the most sought-after car?
The fully digital instrument cluster of the MG 5 shows all the required car-related information including monitoring its tire pressure.
The car has the same steering and key functions as the previous MG family cars like MG HS and MG ZS.
Another amazing feature is its top trim version in Pakistan might also come with paddle shifters. For the ease of its drivers, the car is also equipped with the 10-inch wide display screen in the middle that supports both Android Auto and Apple Car play. Similarly, the display screen will help you use it hands-free when you connect your phone with it.
The four cameras fitted at the front, rear and on the side mirrors will provide you with a 360 view of the car's surroundings. This extraordinary feature will help you drive in congested areas and at tight parking spots with ease.
MG 5/GT might also come with vents and climate control buttons as well as two USB ports and a lighter. Plus, a single AC vent and a USB port are specifically installed for the passengers in the back of the car.
The comfortable and sporty seats are adjustable manually in the lower trim. However, in the higher trim, you'll get electric seats for an extra layer of comfort.
MG 5 Sedan Exterior
Its front looks like a Maserati Quattroporte, with a sporty grill with a large MG emblem in its center.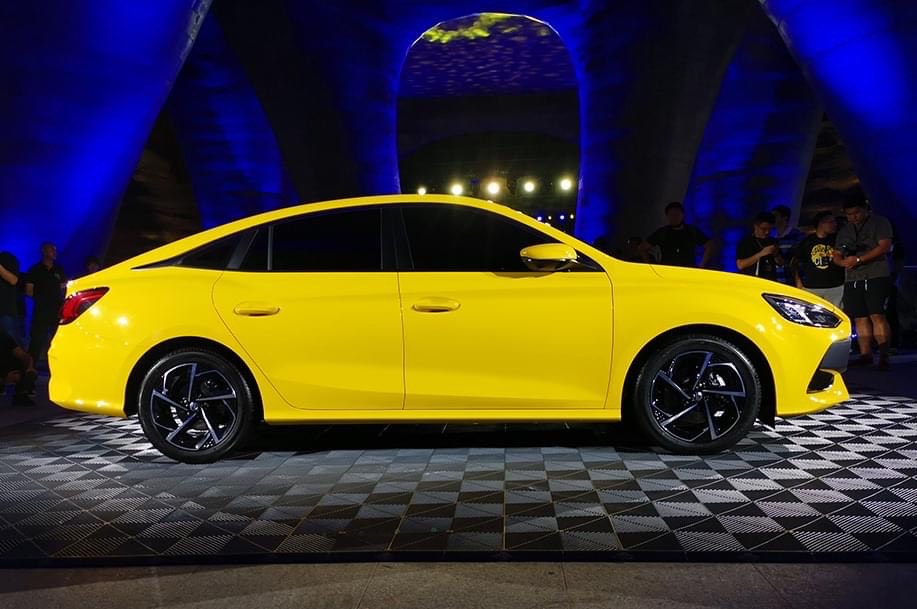 This sedan is fitted with daytime running LEDs along with projection lamps. The lights are lit automatically whenever they get into darkness. Equipped with the beautiful lava lights, this sedan's rear is inspired by the Mercedes C-Class.
The company has placed its side reflectors on the edges of the bumper. It also has parking sensors in the rear bumper.
In addition:
From the sides, the car looks similar to Honda Civic X that adds graceful flow into the car.
The side mirrors hold a stylish look with the amazing feature of house 360 view cameras.
This sedan would be launched with two-toned 16-inch alloy wheels. The size of the tires is 205/55/R16. However, MG has not decided the exact alloys for the upcoming version of MG 5 in Pakistan.
Though not fully panoramic, MG 5/GT comes with a sunroof. The reason for not installing a fully panoramic sunroof is the climate conditions of Pakistan.
MG 5/GT Engine
In Pakistan, the company might launch two variants with CVT automatic transmission:
A 1.5 liter naturally aspirated 4 cylinder petrol engine with 135 newton-meters (N m) of torque and 119 horsepower (hp).
A 1.5 liter turbocharged 4 cylinder petrol engine with 173 hp and 230 nm of torque.
Some Other Important Specs of MG 5/GT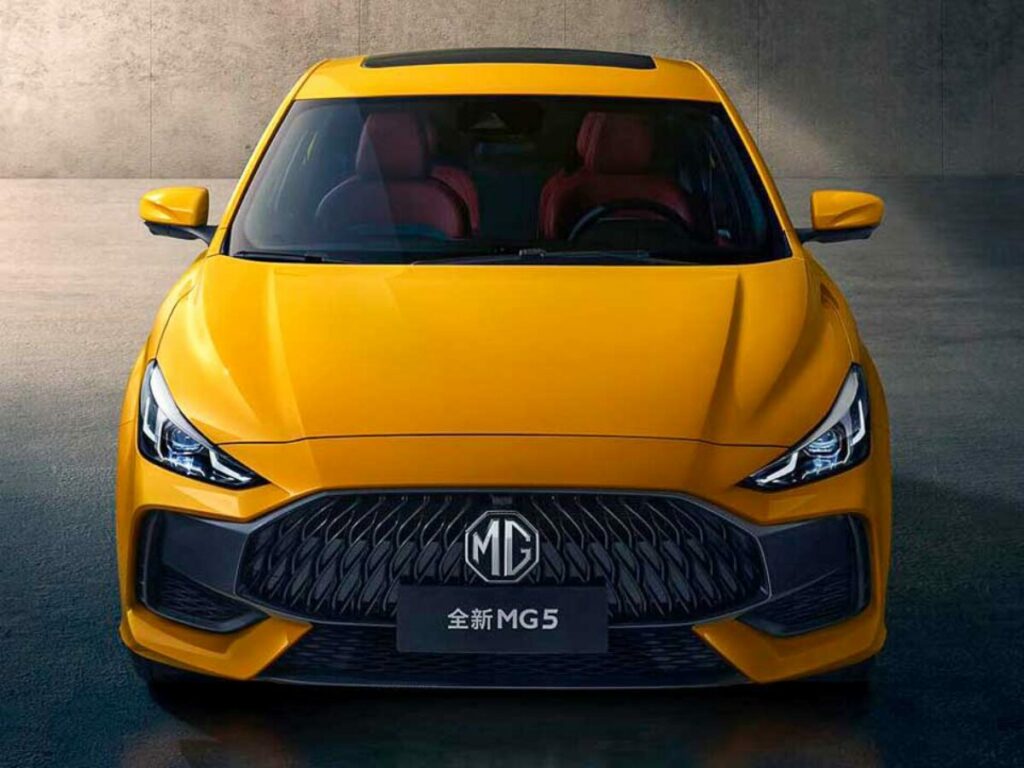 Premium six-speaker stereo system
Foldable rear seats
Multi-function control switches on the steering wheel
Push start
6-way adjustable driver seat
4-way adjustable front passenger seat
10.1-inch touchscreen with Android Auto and Apple Carplay
Cruise control
Electronic climate control
Keyless entry
Power windows
Adjustable steering column
Important Safety Features
Tire Pressure Monitoring System (TPMS)
Anti-Lock Brake System (ABS)
Curve Brake Control
Hill-Start Assist
Traction Control System
6 Airbags
Emergency Brake Assist (EBA)
Electronic Brake Force Distribution (EBD)
Final Word
Stay tuned with us to get the latest news and updates on MG 5/GT, and its price, and launch date in Pakistan. Because the nearer we get to its official launch in Pakistan, the more we'll find out about it.
Are you curious about this car? Which element is increasing your curiosity? Is it price, design, features, or anything else? Tell us in the comment section below.