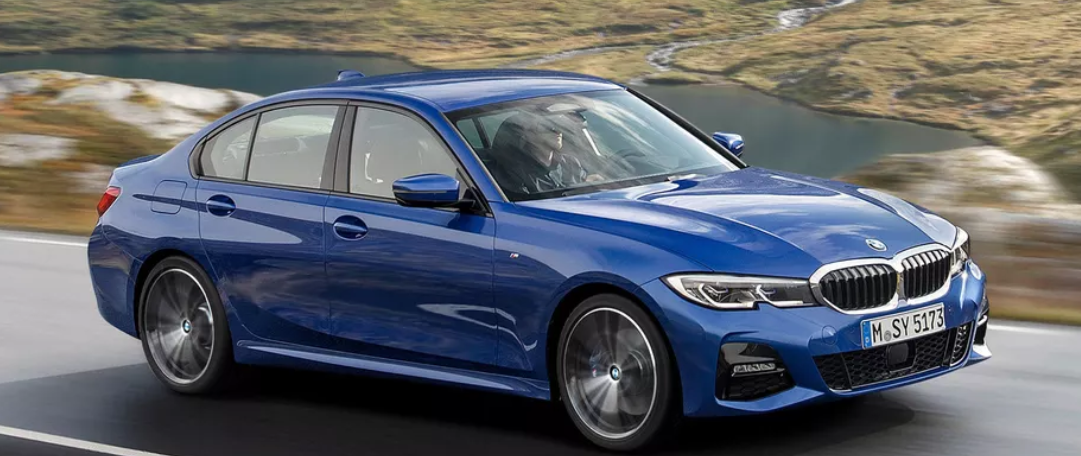 In order to tackle the fierce competition form Mercedes C-Class and Audi A4, BMW has evolved its 3 Series model recently with a starting price tag of around $40,000. The new model is code-named G20 and was showcased at the recent Paris Motor Show. It is an endeavor by BMW to make the 3 Series the new benchmark for small sedan market. The new model is set to be available in both two-wheel and all-wheel drive variants.
The entry level model will house a 4-cyinder 2.0 liter engine pumping out 255 horsepower. The engine will be turbocharged to return high fuel efficiency figures. Since it is a BMW, you can expect new tech features spread throughout the vehicle. It borrows some of the design and tech features from the new X5 SUV especially the 12.3-inch digital instruments cluster.
The trunk of the 3 Series has also been expanded and you can now order one with a glass roof just like the one in the C-Class. The performance variants of the 3-series will come next spring for those who want optimal performance. BMW has also introduced a new personal assistant for the drivers to aid in driving around especially in urban areas. This has been done to compete with a similar offering put forth recently by Mercedes-Benz.
Some of the safety features that will accompany the new model include adaptive cruise control, forward collision warning, lane departure warning and cross-traffic alert and adaptive dampers. Adaptive dampers make the ride more comfortable and relaxing. Moreover, you can make the ride sporty with the touch of a button. The new model will also come standard with full-LED headlights that are usually very helpful at night. You can spend a little more to opt for adaptive LED headlights with Laserlight technology. These are pretty cool with their "non-dazzling high beam" functionality.
If you are looking into buying a used BMW 3-series in Pakistan, look for one on OLX Pakistan and choose the one that best suits your preferences and budget. OLX Pakistan offers products and services in other categories like vehicles, property, furniture, electronics and even animals.