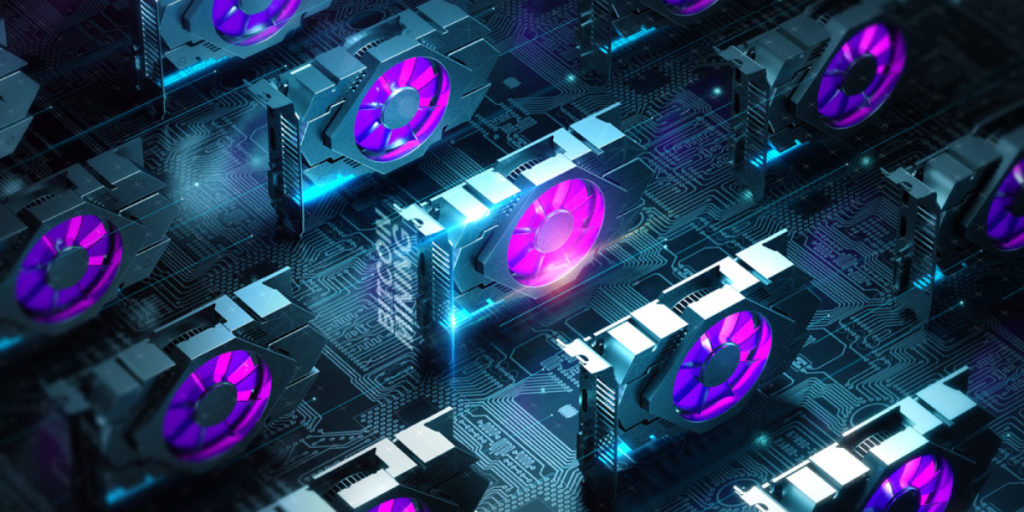 Graphics cards have become a very important component of computer these days. Even if a person's usage is not graphically intense, it is still beneficial to have a graphics card as it gives performance improvements in many ways. Which graphics card you need depends on the kind of work you require of a card. If you are not sure what graphics card to buy, then we have made a list for you from which you can choose a graphics card based on the kind of your work or sort of games you play and of course the budget you have. We have divided the widely used graphics cards in Pakistan for you into the following three categories.
High End
Loaded with 1920 cores, the 12 nm, Nvidia RTX 2060 has 6 gigabytes of GDDR6 memory. Its base clock is 1365 MHz which can be boosted up to 1680 based on the load you put on this graphics card. It gives a superfast bandwidth of 336 GB/s. It gives a tremendous performance on 1080p and 1440p displays and offers better value than other Nvidia RTX cards. Used Nvidia RTX 2060 can be bought within a range of Rs. 60,000 to Rs. 70,000.
If you are looking for realistic graphics and thorough immersion, Nvidia RTX 2080 is the graphics card you need. It is equipped with Nvidia Turing architecture which makes sure that your graphics experience in reinvented. With 2944 cores and 8 gigabytes of GDDR6 memory with a bus speed of 256 bit, this gaming beast offers many features such as SLI, CUDA, Ansel, 3D Vision, PhysX, and Virtual Reality. Used Nvidia RTX is priced with a range of Rs. 135,000 to Rs 145,000.
Vega 64 is one of the flagship graphics cards of AMD which is built on 14 nm silicon. It offers comparable rather better performance than RTX 2060, enabling the users to game at 4K resolution. Armed with a 1247 MHz core clock and 1546 MHz boost clock, the Vega 64 has 8 gigabytes of HBM2 memory and offers a remarkable 2048 bus width. Released in 2017, the Vega 64 still runs with the big boys of 2019. AMD RX Vega 64 can be found a price around Rs. 50,000 give or take.
Mid-Range
Nvidia has labeled the GTX 1060 as a game ready graphics card, which is made possible because of the Nvidia Pascal GPU architecture, the most advanced and powerful GPU architecture. It is among the first graphics cards to open doors towards virtual reality. The GTX 1060 has 1280 cores and 6 gigabytes of GDDR5 memory, enhanced by 192-bit bus width. The plus point for this graphics card is 1506 MHz Core Clock with 1709 MHz Boost Clock. It offers a bandwidth of 192.2 GB/s. You can find a used Nvidia GTX 1060 within a price range of Rs. 22,000 to Rs. 30,000.
It is the first graphics card to have a 14nm Polaris architecture. Its performance is said to be at par with GTX 970 and GTX 980 of Nvidia. The RX 480 has been equipped with 2304 cores, that has a memory size of 8 gigabytes of GDDR5 memory and gives 256-bit bus width. Its bandwidth is 256 GB/s. Used AMD RX 480 can be found within a price range of Rs. 18,000 to Rs. 25,000 depending upon the manufacturer of the card.
AMD RX 580 is just the same as RX 480, however, AMD has brought slight improvements in to make a bit more efficient. As far as the specs are concerned, they are just the same as AMD RX 480. A used AMD RX 580 can be purchased for a price range of Rs. 23,000 to Rs. 25,000.
Low End
Like the GTX 1060, GTX 1050Ti is also based on the 14 nm Nvidia Pascal Architecture, however, in performance, it falls short behind the GTX 1060 even the 3 gigabytes version. However, it can play older games in high settings and new games in a medium setting quite easily. The GTX 1050Ti has 768 cores with 4 Gigabytes of GDDR5 memory that offers a bus width of 128 bit. It can be purchased for a price of Rs. 18,000 to Rs. 22,000.
One of the best graphics cards in the low end and reasonable price is the Nvidia GTX 960. It is loaded with 1024 cores. The memory is 2 gigabytes of GDDR5 with 128-bit bus width. The bandwidth is 112.2 GB/s. A used Nvidia GTX 960 can be bought within a price range of Rs. 12,000 to Rs. 15,000.
The RX 560 is the successor of RX 460, both of which have almost the same performance. Compared to the RX 480, it gives 50% less performance, however, it still has much to offer. It has 1024 cores, GDDR5 4 GB memory, the bandwidth of 112 GB/s and bus width of 128 bits. Furthermore, the core clock is 1175 MHz and the boost clock is 1275 MHz. It can be purchased within a price range of Rs. 10,000 to Rs. 13,000.
If you are looking into buying or selling a graphics card or any other computer accessories, visit OLX Pakistan to find a wide range of them and choose the one that best suits your preferences and budget. OLX also offers products and services in other categories like property, electronics, home appliances, furniture, fashion, animals and much more!