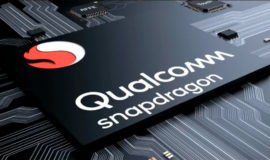 Three new processors are being introduced by Qualcomm for tablets and phones: Snapdragon 632, 429 and 439. However, these chipsets are not the best in their respective range and are specifically designed for the mid-tier phones and tablets. Snapdragon's venture into the mid-tier phones and tablets provides a better option than some entry-level options currently available. Previously, Qualcomm was providing chipsets to high-end phones like those offered by Samsung and other brands.
The new chipsets are more battery efficient and faster than the previously offered 430 and 425 chipsets. The 439 chipset has the capability to support a 21 megapixel camera or a dual 8 megapixel camera and a 1080p screen resolution. On the other hand, the 429 chipset supports either a dual 8 megapixel camera or a single 16 megapixel camera and a 720p screen resolution.
Similarly, the Snapdragon 632 is also fairly faster than the previous 626 and can support a dual 13 megapixel camera or a single 24 megapixel camera, a screen resolution of 1080p and 4K video. This chipset also houses the capability to bolster mainstream gaming and fast 4G LTE speeds. This is done by including Adreno 506 GPU and Kryo 250 CPU.
The introduction of these new chipsets is more thrilling and compelling for the manufacturers of phones and tablets than the consumers. This is so because they are both software and pin compatible and do a lot of work for these manufacturers. The second half of this year will see phones and tablets equipped with these new chipsets.
While the 800 series Snapdragon chipsets are too expensive to include in cheaper phones, the 400 and 600 series provide versatile options for the phone manufacturers to produce phones that are more economical to buy. This is also an endeavor by Qualcomm to make low-end budget phones appear premium by offering support for AI features and impressive graphics. Qualcomm is aiming to diversify its chipset offerings and in pursuing this end it has also launched a chip for kids' watches. It was two years ago when Qualcomm offered a processor for smartwatches; hence, the development of smartwatches was stalled. This is also going to change as Qualcomm aims to provide a plethora of new chipsets for smartwatches to flourish.
If you are looking into buying a smartphone or any other electronic product, please visit the
OLX Pakistan's website
and browse the smartphone that you want.