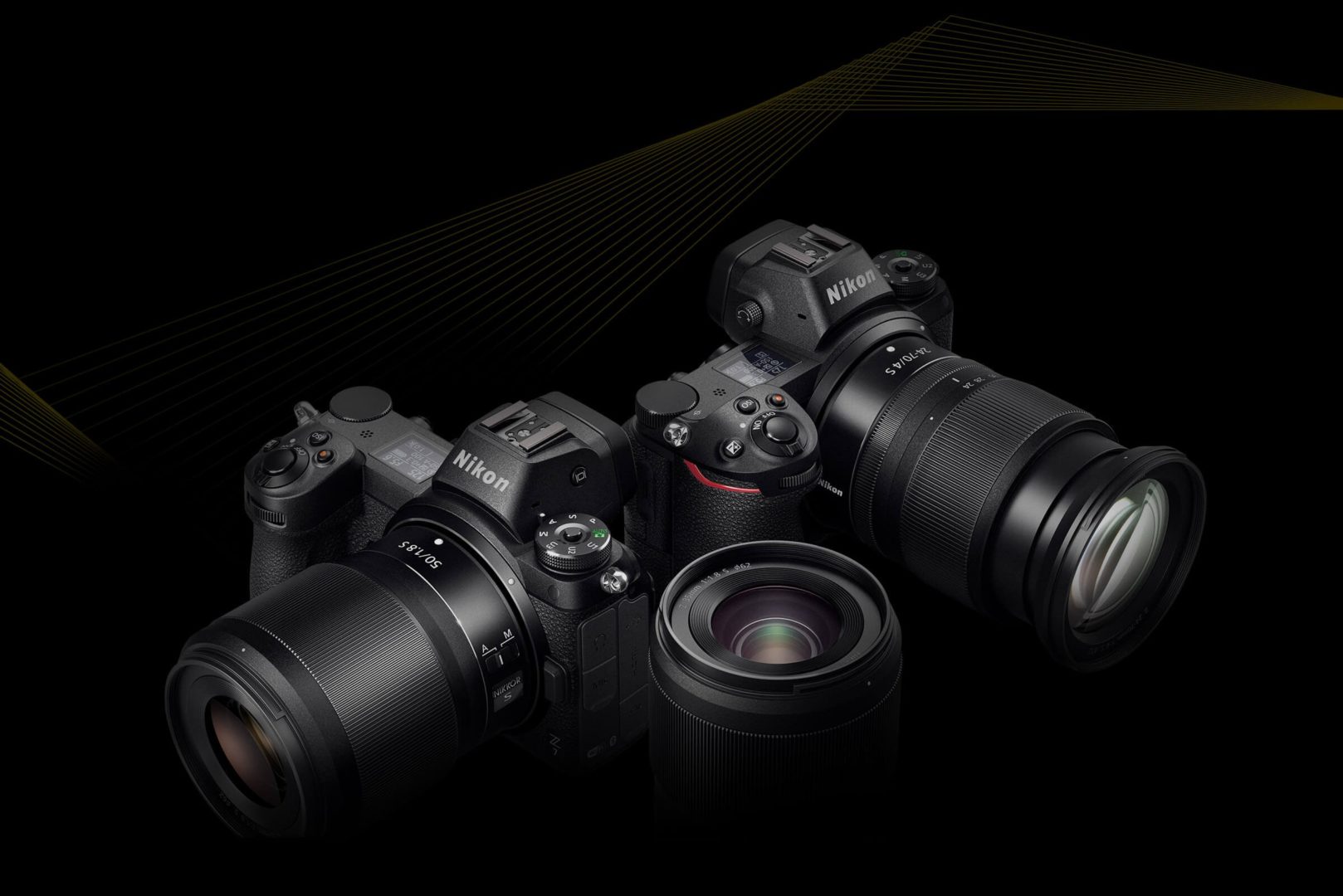 Following the Sony's venture into the mirror-less camera technology, Nikon has also introduced the new Z7 and Z6 cameras. The design language of both these cameras is identical; however, they differ widely in specifications. Differences appear in ISO range and megapixel count and only those consumers who have a nag for photography can truly appreciate the differences in the Z7 and the Z6. The Z7 will start at around 4 lacs and the Z6 will start at 2 lacs once they will hit the market in Pakistan. The Z7 is scheduled to hit the markets in the month of September and the Z6 will be available in November.
The Z7 has a 45.7 megapixel sensor and 493 focus points. The Z6 has a 24.5 megapixel sensor and 273 focal points. The Z series will also come with the all-new Z mount system. Moreover, the Z-series cameras will also be accompanied by FTZ adapters which will cost $250 a piece. The FTZ adapters have the 'full compatibility' meaning it will support over 90 lenses.
The Z-series form Nikon has the following specifications:
4K video recording capability with 30p frame rate
USB Type C
Wi-Fi and Bluetooth for transferring files
Weather-sealed body
1080p video recording
2-inch tilting touch screen
Low-light focusing
The Z7 is focused more towards professional photographers with its high-megapixel and huge-resolution pairing. The Z7 from Nikon closely mimics the D850 from the same brand and builds on its professional photography capabilities. Over the past few years, the trending technology in the realm of photography is the emergence of mirror-less camera systems. Previously, Nikon resisted shifting to the new technology; however, after seeing Sony take advantage of the mirror-less camera systems, Nikon delved into it too.
The Z-series also makes a pivotal shift to the EVF (electronic viewfinder) and the resolution of the OLED eyepiece stands at 1280×960 pixels. Furthermore, the Z-series also has an in-body stabilization meaning the mirror-less cameras can support cheaper and lighter lens.
For buying and selling cameras and other photography accessories, visit OLX Pakistan's website to browse through the listings and find a deal that suits your budget.