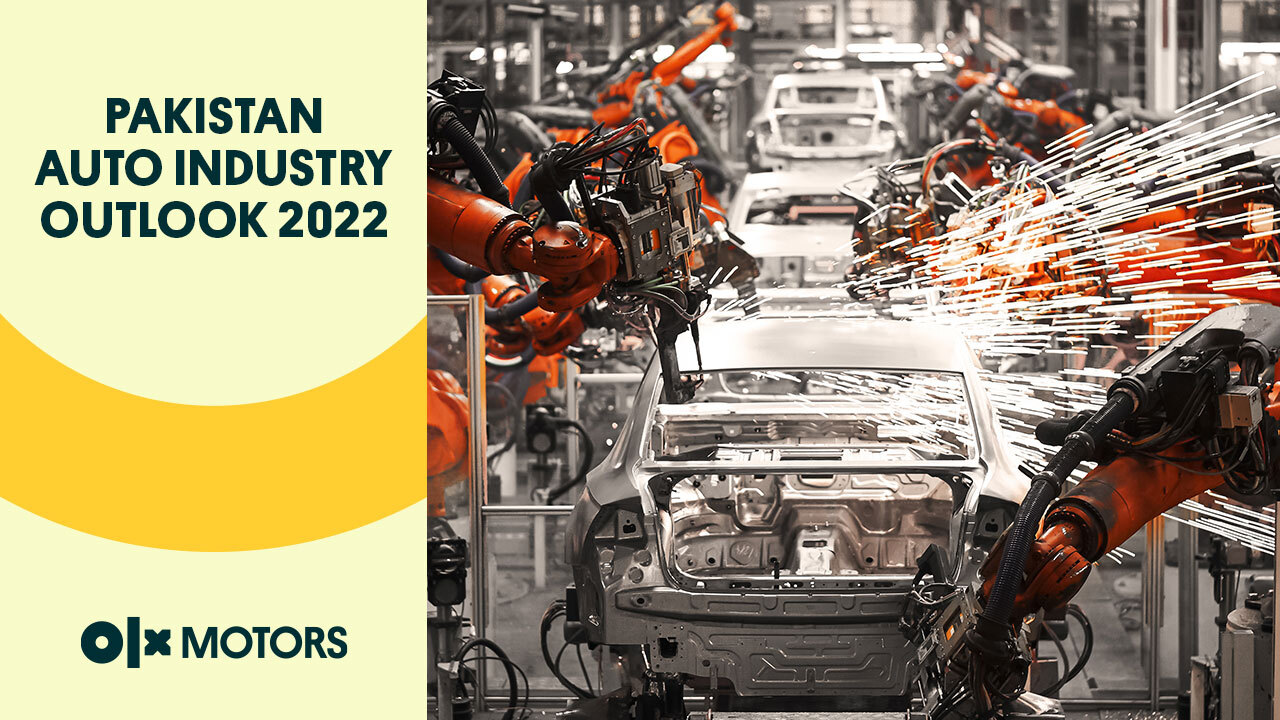 Looking at the automobile sales in the country, 2021 has closed on a high note. However, will the same be said of 2022?
2021: The year that was
Though it failed to satisfy all the stockholders, Budget 2020-21 was largely the harbinger of good news for the auto industry. FED and VAT were completely abolished on locally manufactured cars of up to 850cc engine. Furthermore, sales tax rates on the same cars were brought down to 12.5% from 17%.
This was done to bring down the prices of these vehicles, though it didn't.
Read: Gov't Setting Car Prices: Will It Actually Bring Down Prices?
Furthermore, customs and regulatory duty on CBUs of up to 850cc were abolished.
To boost the sales of electric vehicles (EVs), the government decided to encourage their manufacturing as well as import. To this end, sales tax on locally manufactured EV was brought down to 1% from 17%. Also, for CBU EVs, VAT and FED were completely abolished.
Meanwhile, the gaps left in the federal budget were expected to be filled in, in the new auto policy and it did not disappoint.
AIDEP: 2021-2026
Successor of Pakistan's first comprehensive auto policy – Automotive Development Policy: 2016-2021, the Auto Industry Development and Export Policy (AIDEP) is the roadmap for Pakistan's auto industry for the next five years.
Read: AIDEP 2021-26: A Step Forward from ADP 2016-21 or a Bundle of Lofty Goals?
While it has its naysayers, this policy aims to provide automobiles at affordable prices to the common people which is commendable. However, it remains to be seen whether in the next five years people will easily afford cars.
Nonetheless, the policy aims to facilitate new technologies in Pakistan, including the EV and hybrid technology by slashing taxes and duties.
In the CKD category, for cars up to 1,000cc, the policy aims to bring down the prices by bringing down sales tax to 12.5%, in addition to completely eliminating FED, withholding tax, additional sales tax and additional customs duty.
In the 1,000cc to 2,000cc category, AIDEP has proposed to slash FED by 2.5%.
However, all of these measures taken in AIDEP 2021-26 to bring down auto prices have been reversed in the so-called "mini budget".
Mini Budget: A spanner in the works
Cutting down the current account deficit seems to hang heavily on the government's decision making bodies.
Till the mini budget was tabled and later passed in the Parliament, industry watchers were pretty confident of a positive 2022 for the auto industry. However, now they are not so sure. And there are many reasons for it.
For example, duties and taxes have been increased on all categories and segments of cars, including EVs. This is true for locally and foreign assembled vehicles of up to 1,000cc engine, for which the government had initially announced zero FED.
Local
FED on locally manufactured vehicles of engines 0 – 1,300cc will be 2.5%.
1,301cc – 2,000cc vehicles, FED will be 5%.
And for vehicles above 2,000cc, FED is fixed at 10%.
In addition to FED there's GST.
On locally manufactured hybrid automobiles of engine capacity up to 1,800cc, GST will be 8.5% and on 1,801cc to 2,500cc, it will be 12.75%.
Imported
For electric vehicles (EVs) in CBU condition, GST has been fixed at 12.5%. Previously, it was 5%.
In addition to GST, there is the Regulatory Duty (RD).
RD on conventional cars of over 850cc to 1,800cc engine capacity is now 50%. Previously, it was 15%.
Hybrids of engine capacity 1,501cc to 1,800cc, RD is also fixed at 50%. Preciously, it was also 15%.
EVs of battery packs of more than 50 kWh will now have 10% RD. This is not applicable to commercial buses and trucks.
Also read: 3 Cars That Are Perfect For Aftermarket Modifications
What to expect in 2022?
Simply put, more sales and higher prices.
It is true that car prices will go up further this year and perhaps more than once. However, do not base your sales analysis on this factor alone. Auto prices go up here every year and so do the auto sales numbers.
It can be said with certainty that the same factors which were behind robust car sales in 2021, will further drive their numbers upwards in 2022. And there is one more element to it – upcoming new models and variants in the market.
In this space we have already mentioned that the following are expected to be launched this year:
11th Gen Honda Civic
12th Gen Toyota Corolla Hybrid
MG GT
4th Gen Suzuki Swift
Chery Tiggo 4 Pro
Chery Tiggo 8 Pro
Proton X50
DFSK Glory 500
Changan Oshan X7 Plus
Peugeot 2008
GAC GS3
This alone has the serious potential of boosting car sales in Pakistan in 2022.
Quality and not just quantity
Effective from June 30, 2022, all locally manufactured and imported cars in Pakistan are to have airbags in them or they won't be allowed to be sold and imported.
Pakistani auto market is an anomaly
Fundamentals of economics predict as prices go up, demand goes down. But not in Pakistan. Just take a look at 2021. Prices went up multiple times throughout the year.
For example, car prices increased:
Honda by 7%
KIA by 10%
Suzuki by 14%
And yet their sales went through the roof. From January to November 2021 alone, auto sales increased by 90%. And this is despite a restrictive auto financing policy in the country.
To handle the country's current account deficit, the Central Bank of Pakistan has taken strict measures against obtaining auto loans. For instance, in September 2021, the Central Bank of Pakistan:
Raised the minimum down payment from 15% to 30%
Restricted auto financing loan to Rs.3,000,000 maximum
Decreased debt burden ratio from 50% to 40%
Note:
The above rules don't apply to cars below 1000 cc.
People's purchasing power has gone up
There is one very simple reason for it – a rather observable phenomenon which we have failed to see and appreciate.
Given hyper food inflation, it looks like a false claim but economists are claiming that the Pakistani economy is on the rebound. This holds true for the rural areas as well due to bumper crops and their rising prices. Whatever the merits of this, it cannot be denied that people are buying autos in large numbers and numbers do not lie.
Let us know your views and opinions on this topic in the space below.