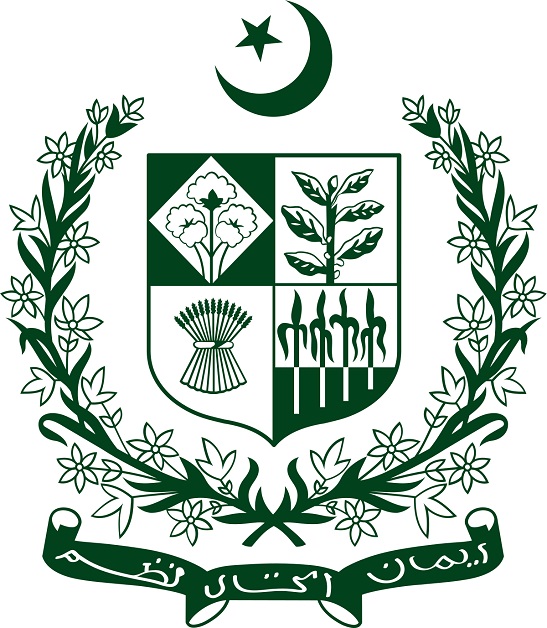 After much deliberation, the government has come out with Auto Industry Development and Export Policy (AIDEP) 2021-2026, a roadmap for Pakistan's auto industry for the next five years. 
It is worth reminding our readers that AIDEP 2021-26 is the heir to the Automotive Development Policy 2016-21, which is largely credited for bringing in new auto manufacturers in the country. However, where ADP 2016-21 was foreign investment centric, its heir is manufacturing and export focused.
AIDEP 2021-26: Salient Features
This latest unveiled policy aims to:
Provide reasonably priced affordable cars, bikes, and tractors, etc
Export left-hand, Pakistan-made vehicles
Promote electric (EV) and hybrid vehicles
Improve localisation, and
Ensure consumers' protection
The policy aims to achieve these goals by providing tax and duty relief to existing and future auto manufacturers.
Meri Garri Scheme
As mentioned above, the government in the next five years aims to provide affordable vehicles to a large swath of the people. This is especially true for vehicles up to 1,000cc, including cars, vans and light commercial vehicles (LCVs).
To make this happen, the government has completely eliminated:
Federal Excise Duty (FED)
Withholding tax
Additional sales tax
Additional customs duty
In addition, sales tax has been reduced to 12.5%.
Think → Suzuki Alto, Wagon R, Cultus, Bolan and Ravi, etc.
Vehicles between 1,000cc and 2,000cc
To bring down the prices in this category, including prices of cars, SUVs and LCVs, the Federal Excise Duty (FED) will be slashed by 2.5%.
Think → Honda City, Civic, Toyota Corolla, Kia Sportage, Hyundai Tucson, MG HS, etc.
Agri sector, two-wheel and three-wheel vehicles
AIDEP 2021-26 is not meant to provide relief to the urban masses only; it aims to drive down prices of tractors, motorcycles, auto-rickshaws, and motorcycle rickshaws as well.
To this end, the government aims to slash customs duty on the localized parts which would be fixed at 15% for the next three years.
For the two-wheelers exceeding 125cc and three wheelers exceeding 200cc, the customs duty on the localized parts would be fixed at 30% for the next three years.
EVs and Hybrids
Sales tax on the locally manufactured electric vehicles (EVs) has been fixed at 1%, previously it was 17%. In addition, customs duty on the import of EVs has been reduced to 10%, previously it was 25%.
For the locally manufactured vehicles using hybrid technology, the sales tax has been reduced to 8.5%.
For the import of hybrid vehicles, the regulatory duty has been reduced to zero for vehicles 1800cc and below and at 15% for vehicles above 1800cc.
Penalties for charging "On-Money" and late delivery of vehicles
To end the curse of "on-money" or "own-money" the government has decided to impose taxes of Rs.50,000 to Rs.200,000 (depending on the vehicle's engine power) at the time of registration.
Also, if the car is delayed for delivery beyond 60 days, the manufacturer will have to financially compensate the buyer.
Auto Parts
Customs duty has been slashed on the import of auto parts as well. Previously, the customs duty on the import of non-localised parts was 30%, now it will be 15%. Similarly, the customs duty on the import of localized parts was 46% and now it will be 30%.
Noticeable Differences Between ADP 2016-21 and AIDEP 2021-26
ADP 2016-21 was primarily focused on bringing in foreign investment in the local automobile manufacturing sector. One example of its successful execution can be seen in the form of the "SUV Revolution" in the country.
International automobile manufacturers were provided with a lot of incentives like greenfield and brownfield investment incentives, allowance of importing a certain number of CBUs for testing and marketing purposes, tax reduction and other financial incentives, etc.
The presently adopted AIDEP 2021-26 aims to expand on what its predecessor has achieved. It is focused on localisation – parts, complete units, etc. It also aims to promote the so-called new technologies like hybrid and EVs, etc. The focus is also on quantity – manufacturing vehicles in larger numbers and providing them to the people at affordable prices.
Is AIDEP 2021-26 asking for the Moon?
While the policy has only recently been adopted, therefore it remains to be seen if its implemented in letter and spirit. However, its goal of providing automobiles at affordable prices is commendable though lofty.
Similarly, manufacturing of EVs seems a bit far fetched without first investing heavily in the infrastructure required for its manufacturing. Another seemingly unattainable goal is the export of locally manufactured vehicles. Currently, Pakistan does not export vehicles and to become an automobile exporter in the next five years seems a bit far fetched. Maybe this is why the government has decided that this goal will be reviewed periodically.
Bottom line: Will the Prices Come Down?
It seems the government is completely relying upon slashing taxes and duties to bring down prices. Will this approach work this time?
Historically, prices always go up as the taxes and duties go up; however, they do not necessarily go down when these taxes and duties are slashed.
It has happened before that the government has cut down on duties in the hope of cutting down prices and yet the prices have always gone up. This has been largely due to the fact that the rupee has depreciated against the US dollar. To offset this, the government has emphasized on localisation in this policy. Therefore, it is yet to be seen whether these efforts will actually drive the prices down.
What do you make of this new auto policy? Do you think Pakistan will export cars and locally manufacture EVs in the next five years? Do you have any suggestions and recommendations for the government?