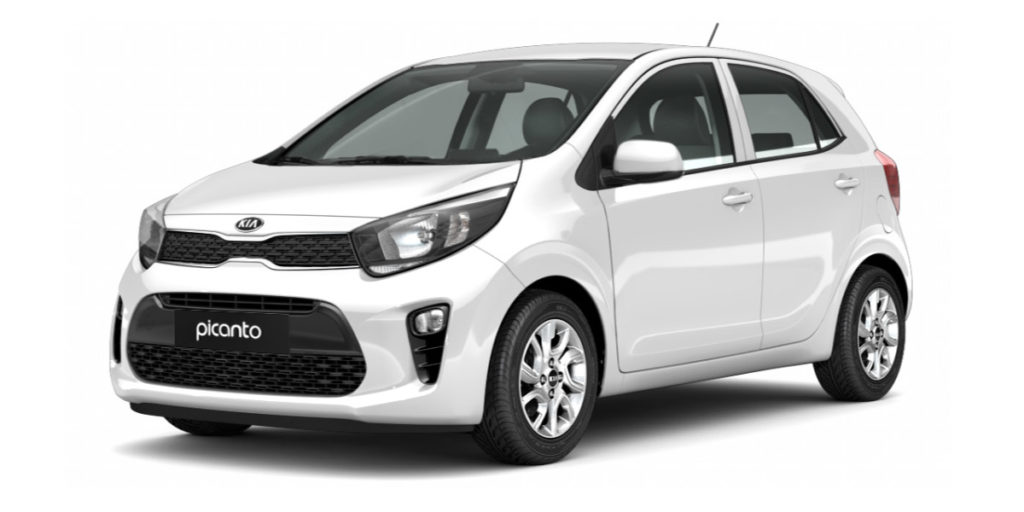 Because of their compact size and convenient features, city cars are very popular among the consumers as well as the manufacturers. Every mainstream auto manufacturer is offering at least one city car in the wide range of vehicles offered by them. The main idea behind producing a city car is to give your consumers a cheap ride without compromising on quality, space, features and driving characteristics. Kia Picanto is one of such cars produced in 2019 that contains all of the above-mentioned characteristics.
Kia Picanto is primarily made at the Donghee Plant in Seosan, South Korea, however, there are also some local assemblies where it is the manufacturer. The Picanto has been known by different names in different markets of the world, where the South Korean automobile manufacturer operates. It is known as Kia Morning in South Korea, Hong Kong, and Chile, as Kia EuroStar in Taiwan, as Kia New Morning in Vietnam and as Naza Picanto or Naza Suria in Malaysia.
To market Picanto is rather a hard nut to crack for Kia because it goes head to head with city cars from other well-known manufacturers such as Suzuki Celerio, Skoda Citigo, Seat Mii, Volkswagen Up and Hyundai i10 globally. In Pakistan, it will be in competition with Suzuki Alto, Daihatsu Mira, Suzuki Cultus, Honda Fit, Suzuki WagonR and other locally assembled and imported compact cars.
Performance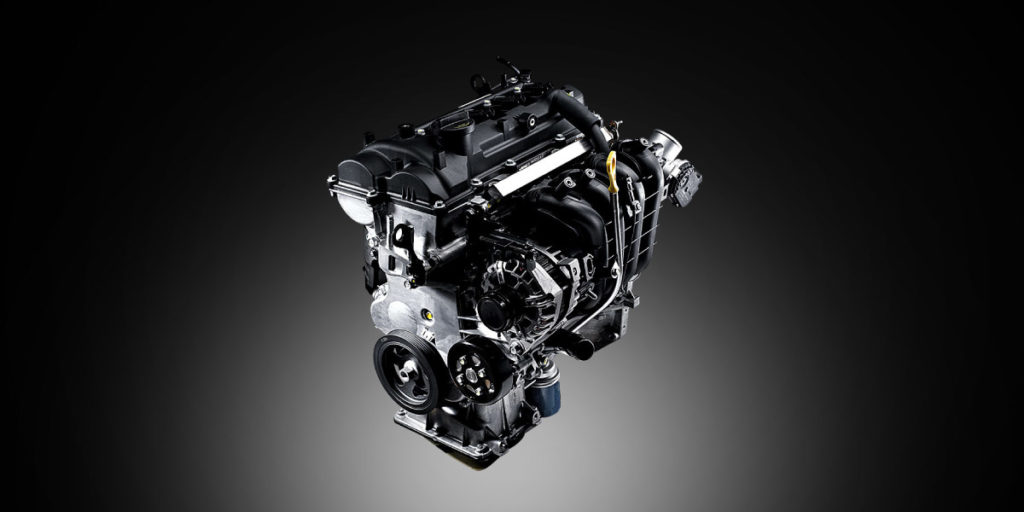 The Kia Picanto is equipped with 998cc (1.0 liter) engine that gives the maximum power of 69 ps at 6,200 rpm and maximum torque of 9.6 kg·m at 3,500 pm. It comes in both 5-gear manual transmission and 4-gear automatic transmission.
Interior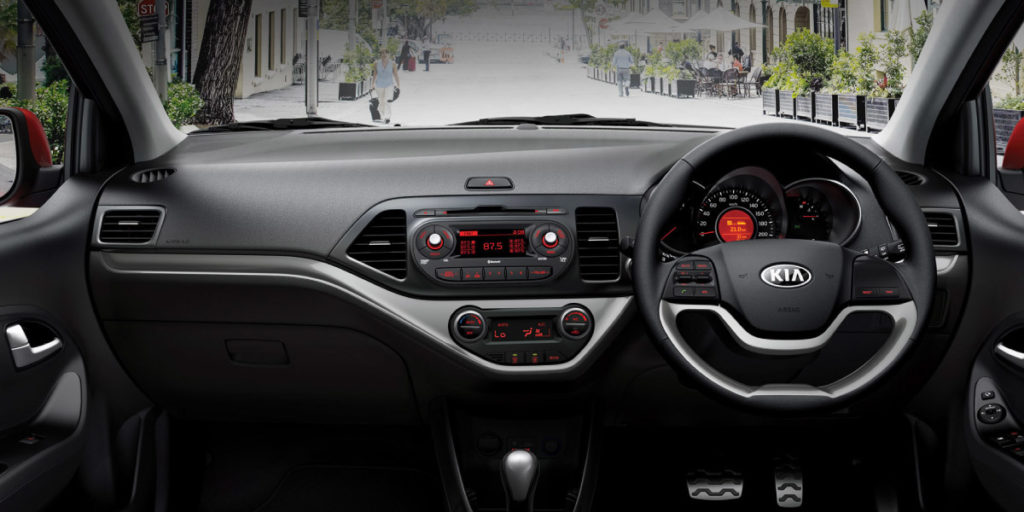 Picanto doesn't really get the soft-touch materials built interior to give you a great feeling, which is probably the story of every other city car, however, the plastic used in the interior is finely textured so that it doesn't look cheap. The interior finishing, however, is done solidly. The buttons and triggers are nicely damped with class standards, which gives a nice feeling with the hope that they will be doing their job for quite a while.
Overall the car is airy and gives quiet a space to the passengers to seat with ease. The seats are supportive and comfortable and the pedals are very well placed giving you a feel of comfort while driving the car. The only drawback is the steering wheel which can be adjusted for height but not for each.
Exterior
The front has a tiger-nose grille that comes with chrome trimmings. The headlights are elongated giving a nice touch to the shape of the car and the rear lights are L-shaped giving an edge to the curves at the back of the car. There two bents in the doors; one near the handles and second near the bottom of the door. Overall the body has a nice touch to it. The car is available in Mercury Blue, Sparkling Silver, Milky Beige and Clear White colors.
For more information visit OLX Website to find a wide range of products and services and choose the one that best suits your preferences and budget. OLX offers products and services in many categories like property, autos, mobiles, electronics, home appliances, furniture, fashion, animals and much more! With thousands of ads posted daily, OLX is the smarter choice.