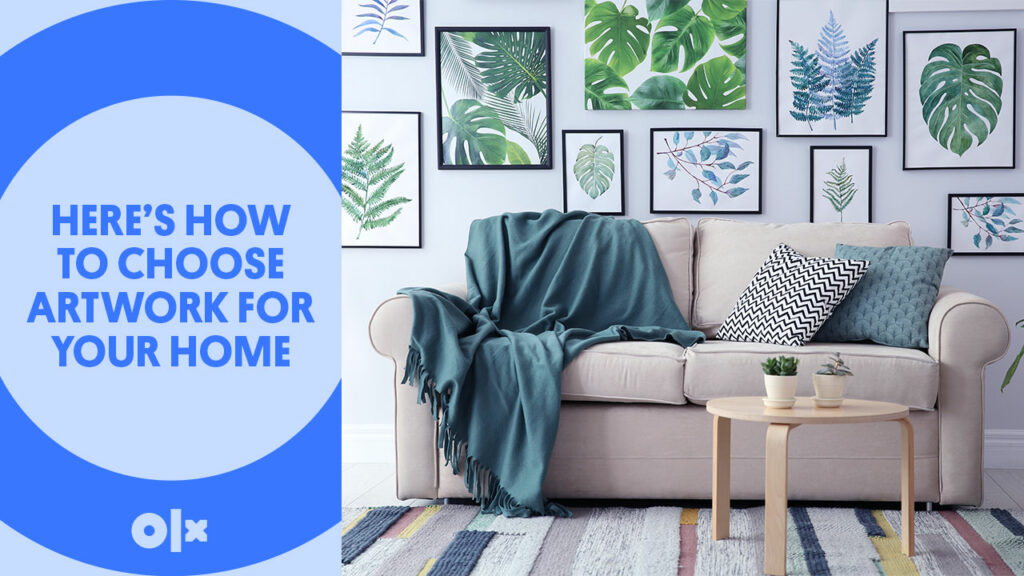 Once you have shifted and settled into your new space, bare walls start to itch! Besides, the mass produced "Live, love, laugh" is something you get tired of. Sometimes you just need an instant pop of colour and a piece that defines your personality and adds character to your home. Getting the right artwork and pairing it with complementary accessories such as rugs, cushions and throws, can create a feeling of movement to everything that's static in a room, adding pizazz to the overall interior.
So, here are a few pro tips to help you choose the best artwork for your home.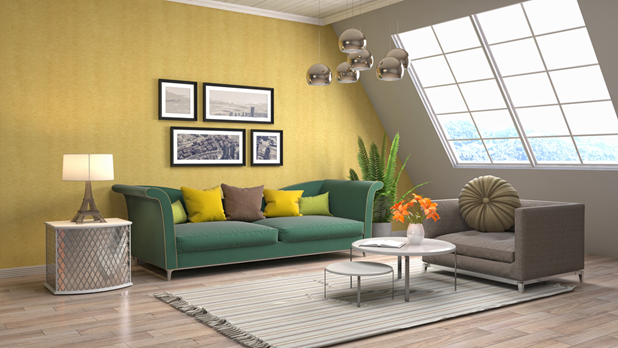 1. Assess the Style
The first tip to add artwork to any room of your house is to assess the style you've picked. Once you have an idea of what style is your room, you can easily play around with your options. The reason is that your style dictates the colour palette of your artwork.
For example, if you've got a red brick textured wall, with metallic furniture and fair amount of dark grey colour, putting up a frame with white background and pink roses would not make any sense. It is just going to fight with the overall scheme of the room.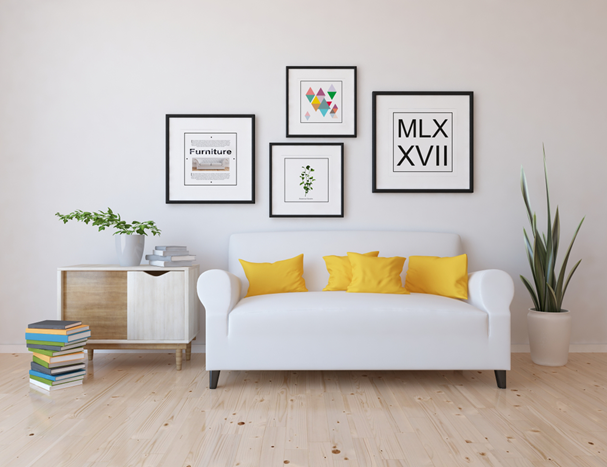 2. Decide the Focal Point
Every space has a focal point. A focal point is something that you notice as soon as you enter a room, which is not always pleasing to look at. For example, if you walk into a bedroom and the first thing you notice is an air vent, you would definitely want to add something that is much more striking to change the focal point.
Art can be a great focal point. So can a rug, a throw, a quilt set or even stunning lighting. However, it is always better that your room has one focal point. Too many focal points can be confusing and might create a clutter for the eyes. If your room does not have any focal point and is flat and boring, you can go for a visually striking art piece.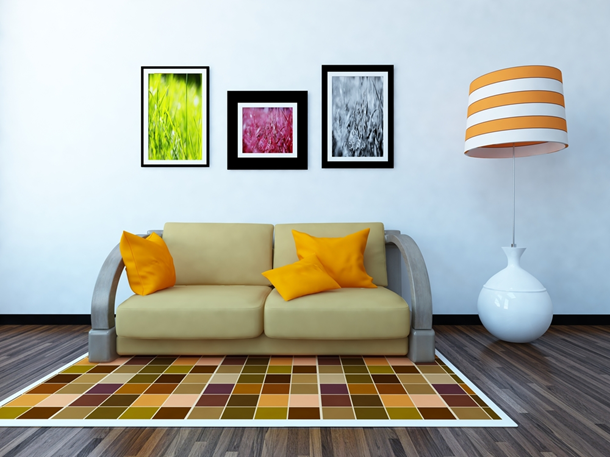 3. Select the Size
A lot of times we just love the artwork, it fits the overall theme, it makes a great focal point but the scale ruins the entire look. It is usually seen that on a huge wall there is one small art piece or three small equally spaced frames.
The rule is, bigger the wall bigger the artwork. If it's a narrow wall, you can either go with two rectangular artworks vertically placed or one small frame. However, if you have a huge wall, you can either put up a neat collage of 6 or 12 small frames or one large painting for a fulfilling effect.
Just a few tips to select the best size for different settings:
If placing an art piece over the bed, it should span for the entire width of the headboard.
In dining room, it should be almost the same width as your dining table.
If there is no furniture placed in front of the wall, the art piece should cover most of the wall.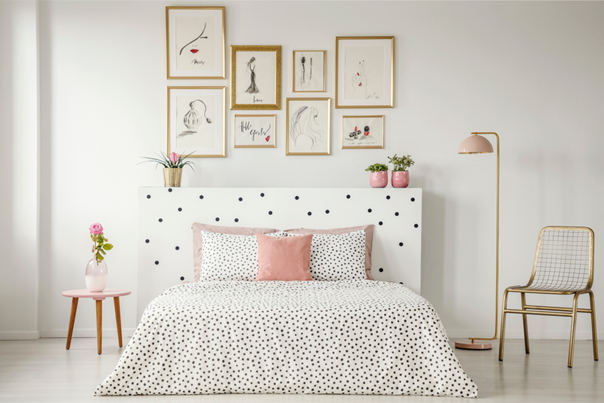 4. Select the Number of Artworks
Honestly speaking, it does not really matter as long as the basic rules are being followed and the walls do not look like a mirror image of each other. For example, if it's a large wall above the bed, as long as they span over the width of the headboard, it does not matter if you are putting one art piece or two. Just ensure when putting two or more artworks together on a wall, that there is equal and reasonable spacing between them.
If there are two walls facing each other, the best approach would be to place one large artwork on one wall and two small ones on the other instead of one large or two small on both the walls together.
Just play around with the design and placement. You can go for a trio or even a grid. Just make sure to give a filling affect to your wall with the right size and number of artworks.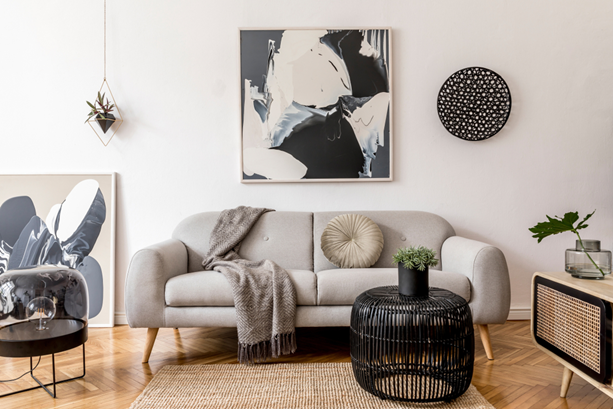 5. Canvas or Frame?
This is totally your call. Unframed canvas art gives a more relaxed look, however mass-produced canvas art can feel cheap on your wall unless made by a real, proper artist who has actually put his/her heart into the painting. 
Always check out the exclusive paintings made by young talented local artists. They can literally make your walls look amazing without breaking the bank.
Framed canvas art can look more upmarket. A black frame around the artwork gives it a lot of presence. However, if you are using glass frames, just make sure you put them against the light source, otherwise the reflection of the light will make it difficult to see the artwork itself.
You can also get print outs on cardboards for a nice, rough, informal look. It usually works best in children's room or study rooms, studios or small personal workspace.
The golden rule is to have fun picking your favourite work of art and reflecting your personal choices in your space. Just mix and match, let your creativity flow and execute your imagination in a way you like!
OLX Pakistan is an online classifieds' marketplace providing access to affordable products and services to a large population of this country. Choose from a wide range of products and services online.