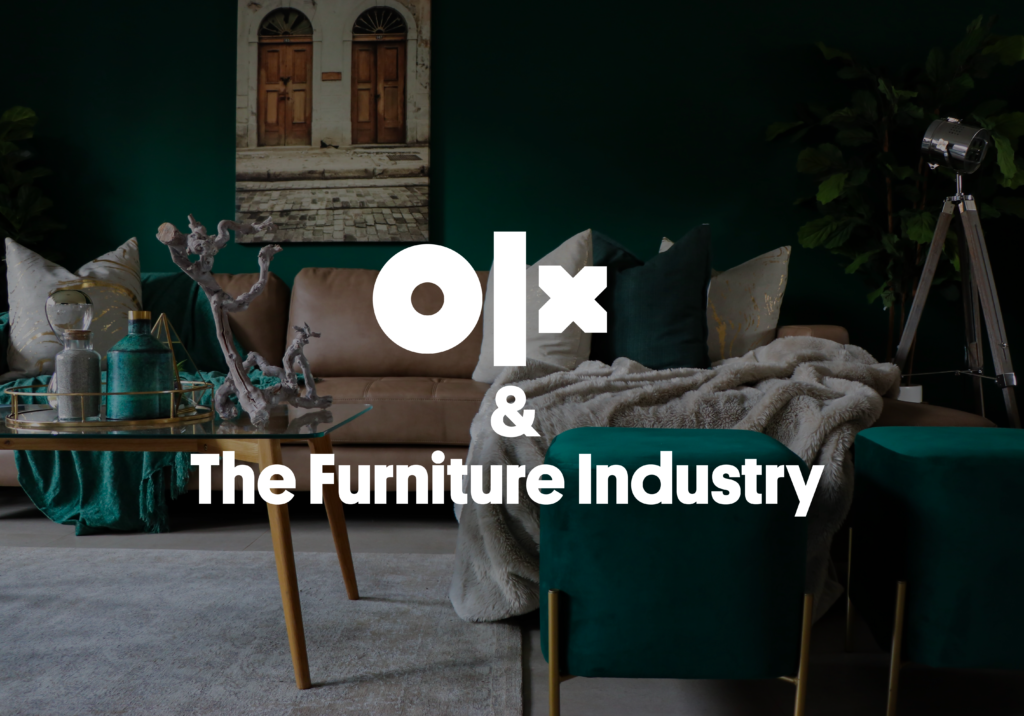 Furniture Industry in Pakistan
The furniture industry is a sub-set of the larger woodworking industry and comprises a sizeable portion of it. In Pakistan, most of our furniture can be divided into two main categories; wood-work, and modern furniture. The Pakistani furniture industry is expanding with the demand for wooden furniture being on the rise as people's interest in antiques and memorabilia grows. 
The leading wooden furniture production takes place in Chiniot, Gujrat, Peshawar, Lahore, and Karachi. There is also some wrought iron, and The furniture market mainly supplies to homes, hotels, restaurants, and contract markets. In January 2020, it was suggested by the President and Chairman of the All Pakistan Furniture Association that there be proper space allocation for the furniture industry across major cities following the pattern of Chiniot and the 17% sales tax and 4.5% WHT be revised to facilitate sustained production of furniture for domestic use as well as export.
OLX & The Furniture and Home Decor Industry
OLX is Pakistan's No.1 Online Marketplace visited by more than 950K+ users daily. With an ad posted every 3 seconds, the platform sees over 40,000 daily listings in 14 categories of which Furniture and Home Decor is only one.
The Furniture & Home Decor category, with over 2.5K ads actively listed from all over Pakistan on any given day as a whole, offers a diverse variety further divided into 10 subcategories featuring products such as sofas, chairs, dining tables, study tables, antiques, painting, home decor items, etc.!
OLX Furniture & Home Decor Activity
The Furniture and Home Decor category has a total of over 80K listings which are then divided into the following categories (along with an estimate of the number of listings featured in every sub-category):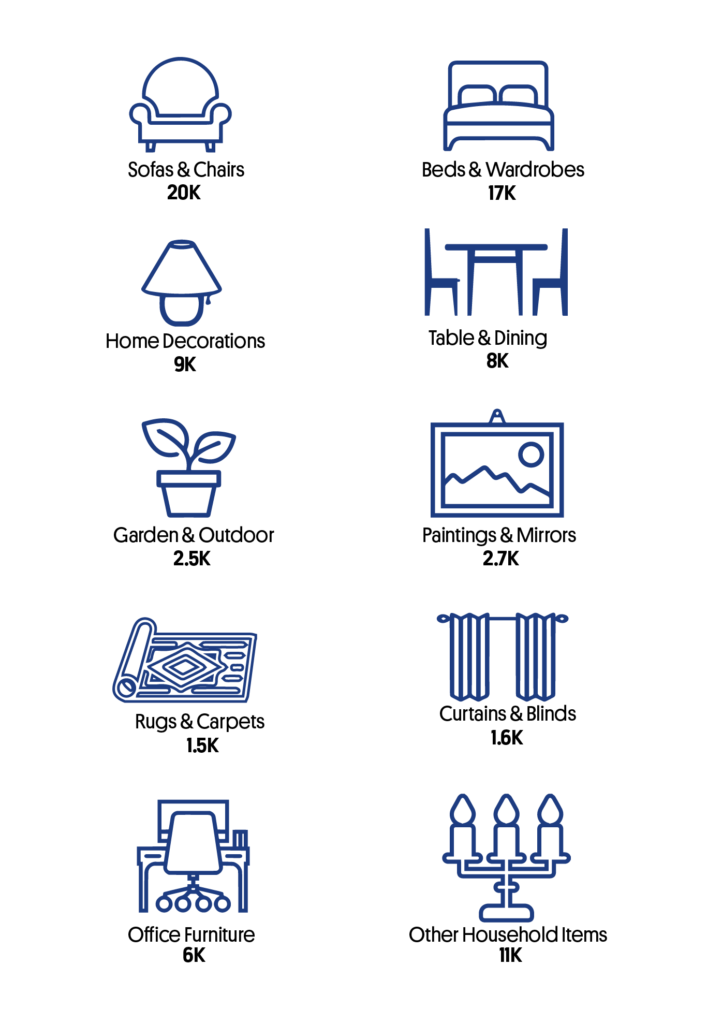 User Analysis
There are 50M impressions to be served monthly in the Furniture and Home Decor category across all platforms (MobileWeb, Android, Desktop) with around 870K users visiting the website and browsing through the category monthly. 
When it comes to assessing which platform hosts the most traffic in the Furniture and Home Decor category, it is found that out of a total of approximately 98K impressions on a specific day, over 70K impressions were served through Android devices followed by Desktops at 10K impressions approximately. 
There are over 80K daily active users searching for products in the Furniture and Home Decor category in which over 28K people are looking in the 'Beds and Wardrobes' category making it the most popular category. Around 2K ads are added to the Furniture and Home Decor category every day.
Popular Searches
On OLX there are over 100K Pakistanis looking for furniture with the highest demand being for household items such as beds which are searched for over 215K times a month, dining tables which are searched for over 22K times a month, office tables and chairs which are searched for over 21K times a month. There are also over 8K searches a month for niche items such as massage chairs, recliner chairs, and gaming chairs. Niche items such as antiques are searched for over 7K times a month. Another popular category that is frequented is the Kids Funiture category.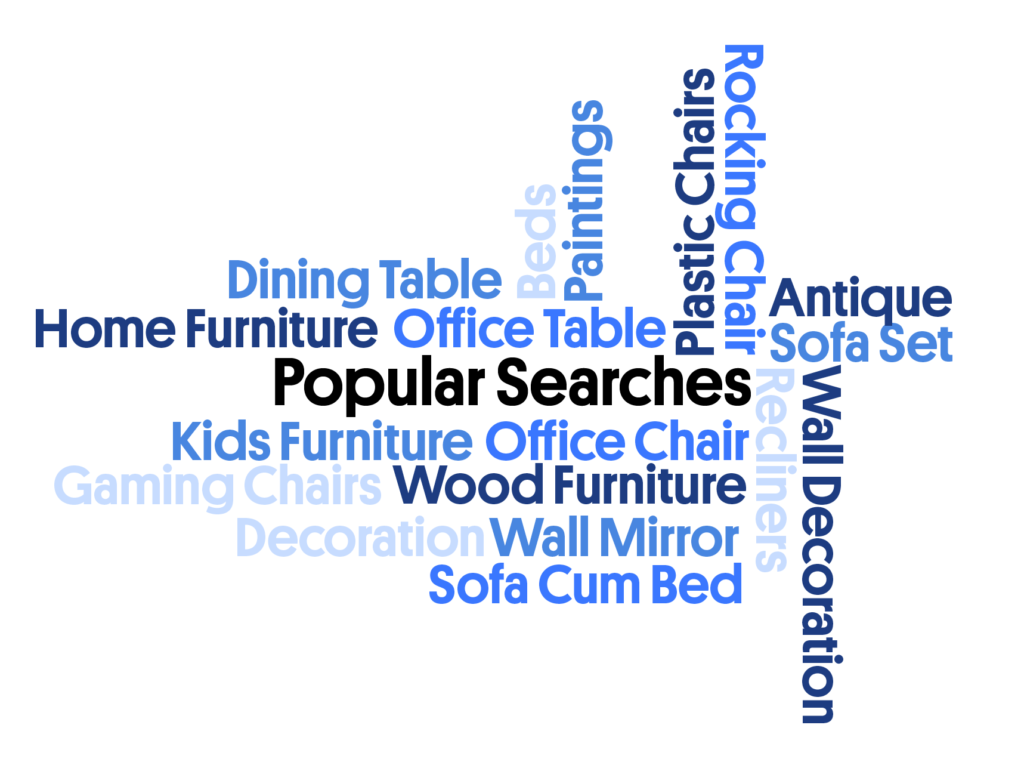 Ads in the Furniture and Home Decor category can further be divided as per the price, the location, the time, and the sub-category.
New Vs. Old
Around 42% of the advertisements in the Furniture and Home Decor category are for brand new items while the remaining 58% are for items that are pre-owned or have been used before.

The main areas from where ads are posted in the Furniture and Home Decor category include Punjab, Sindh, Khyber Pakhtunkhwa, Balochistan, Azad Kashmir, Northern Areas, and Islamabad Capital Territory. The regional breakdown of advertisements is as follows: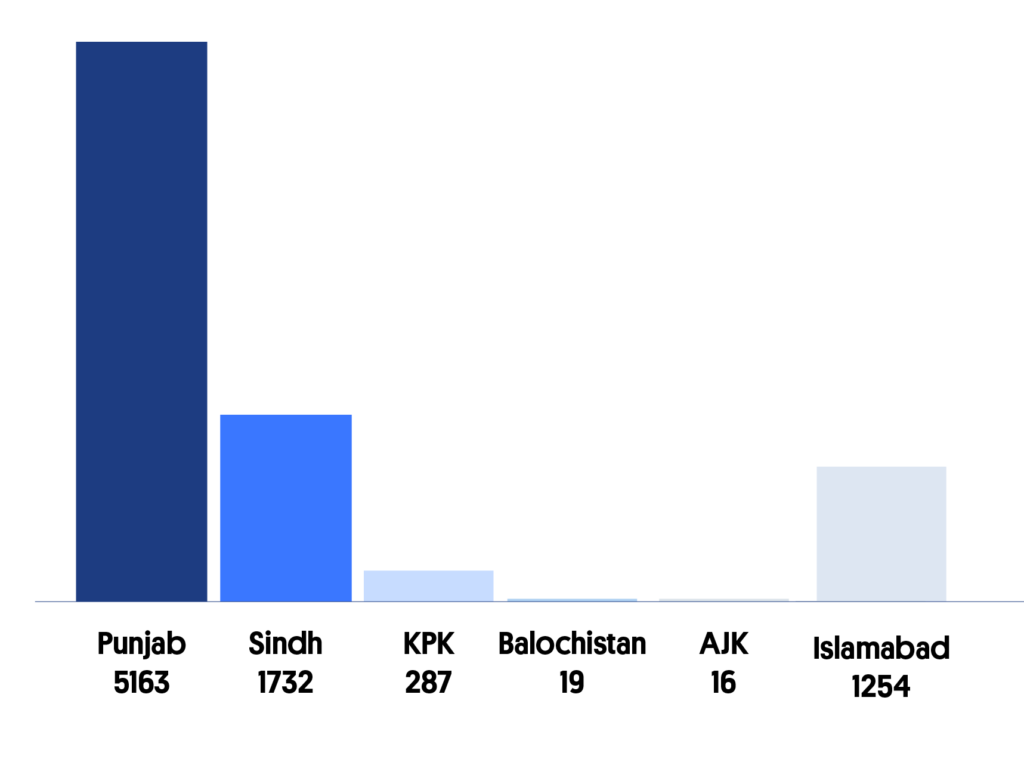 The majority of the numbers shared in this report cover average user activity over the past few months. Some of these numbers change on a monthly or even a daily basis such as impressions served or popular search terms based on the time of year, occasions, etc.
Looking to read up on more interesting topics from what's happening in autos to what's the latest in mobile and electronics! For more information visit OLX to find a wide range of products and services and choose the one that best suits your preferences and budget. With thousands of ads posted daily, OLX is the smarter choice.