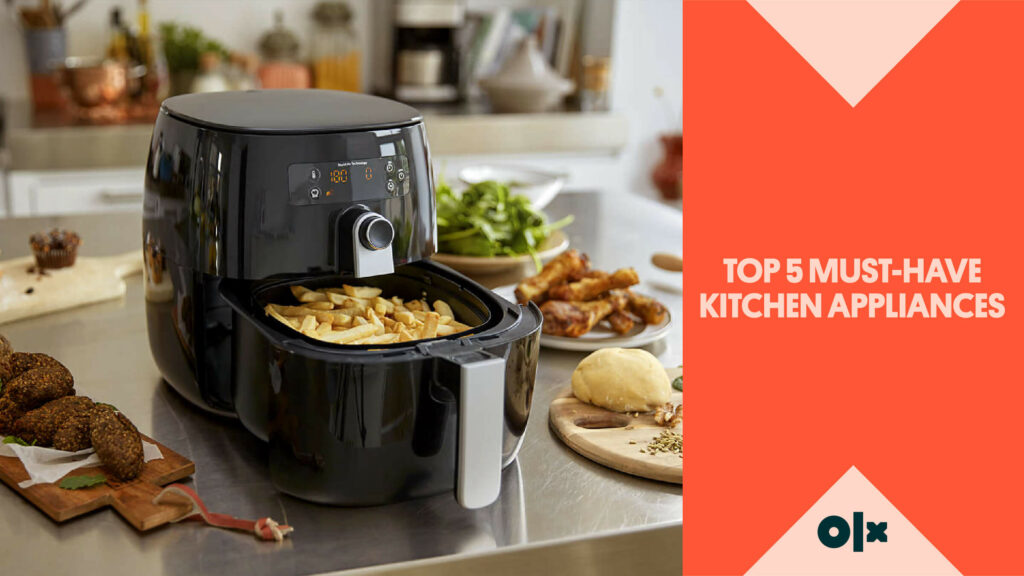 As people are innovating their kitchen spaces, small appliances have seen a significant increase in their usage. Preferences have shifted from ordering out to cooking at home. This has spurred a demand for some kitchen appliances.
To help everyone make the smartest choice when it comes to choosing their kitchen appliances, we have carefully crafted a list of appliances that will get your kitchen well-equipped in no time.
You may also like:
Best Electric Stove Prices in Pakistan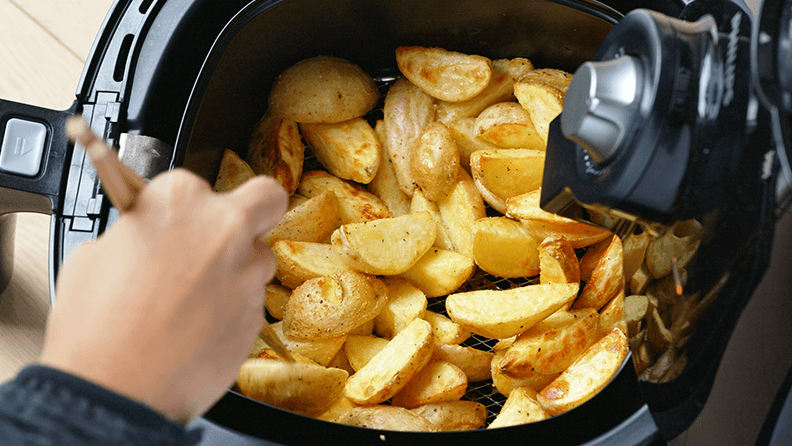 1. Air Fryer
Air Fryers have dominated the kitchen space in little time. Once considered a futuristic piece of technology, air fryers can be seen on kitchen countertops quite often now.
In addition to convenience, air fryers offer health benefits which go way beyond. To understand the health benefits, it is important to know how the electronic appliance works. A bottom positioned fan impulses hot air into the food container, turning the food surface crispy brown while retaining the soft inner core.
The excess oil drips into a container below the food basket, letting the food fry in the least amount of oil required. According to WebMD:
"By most measures, air frying is healthier than frying in oil. It cuts calories by 70% to 80% and has a lot less fat."
Move your life into a healthier direction by getting your hands on to an air fryer.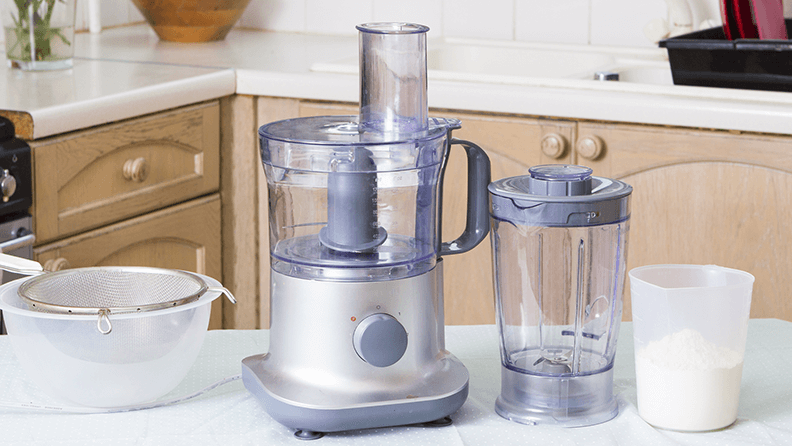 2. Food Processor
Food processor is a portable kitchen gadget which makes It easier to get through everyday chopping tasks hassle-free. If your cooking requires you to slice a number of vegetables, the food processor Is your go-to companion.
In addition to chopping vegetables, a food processor can also be used to mix different ingredients to create various pastes and sauces.
There are many accessories that can be paired with a food processor to make an even wider array of food items, such as smoothies and milk shakes.
No matter what type of food you cook, food processors can definitely play a vital part in making your cooking process time-efficient and seamless.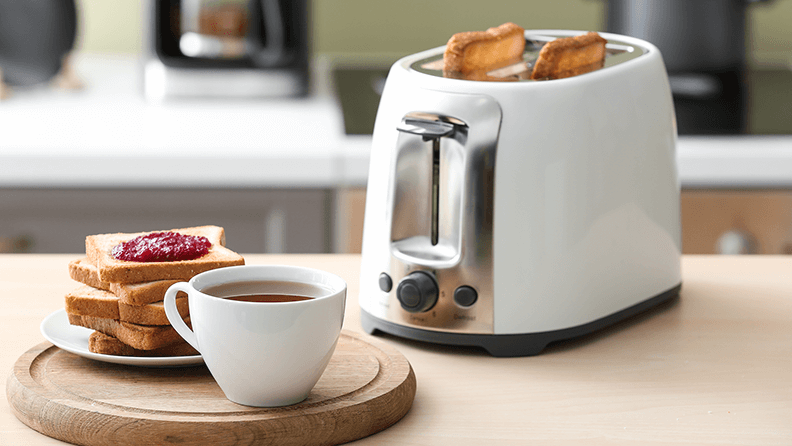 3. Toaster
Breakfasts are incomplete without a toaster. It allows for quick toasting of bread when you are running late for work, and it is also safer than using a pan which carries the risk of burning your hand.
Moreover, the toaster oven has evolved greatly over time, becoming an essential kitchen appliance. While a simple toaster can only heat bread slices, an advanced one is capable of making proper dishes.
Depending on your usage and requirement, find yourself a great deal on the toaster oven in our kitchen appliances category, and give your kitchen the upgrade it deserves.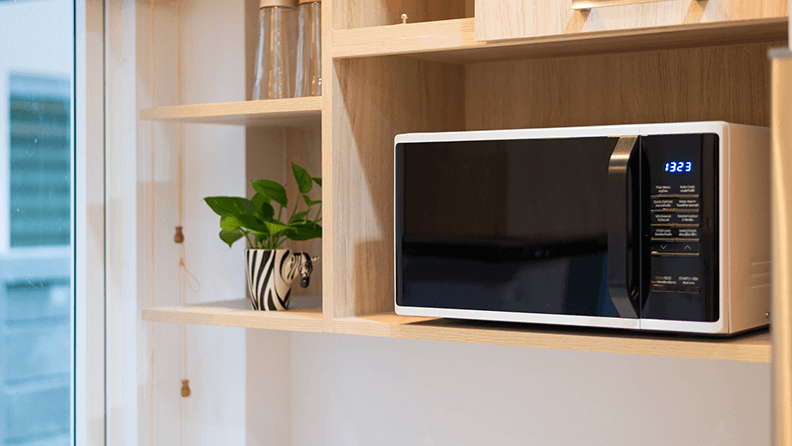 4. Microwave Oven
This is probably one of the most loved kitchen appliances out there. In addition to offering convenience, microwaves can aid in plenty of cooking chores.
For example, defrosting the ingredients before you start preparing your meal is hassle-free with a microwave oven.
Microwaves come in different sizes and capacities. A compact microwave would be great for making popcorns and reheating your food, while a larger one can be used in various ways, from making a pizza to roasting chickens. It all depends on how the appliance is going to be utilized in the course of your cooking.
Whether you're in the market for an affordable microwave or you want to get your hands on the most feature-packed one, browse through our kitchen appliances category, and make this great addition to your kitchen counter right away!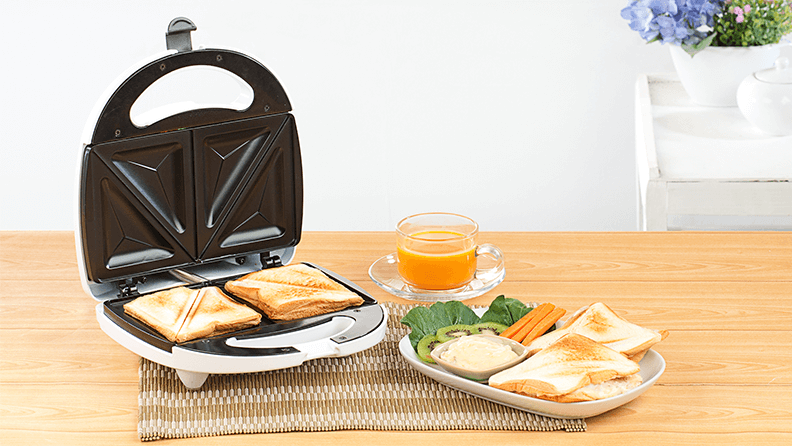 5. Sandwich Press
If you love to try out different sandwiches on the usual, a sandwich press is vital. Whether consumed as an evening snack or a breakfast, sandwiches are much easier to make with a sandwich press.
Due to its compact size, the appliance can easily be positioned anywhere on the kitchen counter, and can easily be added to your travel bag too, in case you want to pack it along when you travel.
Furthermore, the sandwich press can serve as a grilling aid too. Ranging from burger buns to different breads, the appliance can grill your favorite quick bite in no time.
Add variety to your meals by finding the best deal on a sandwich press, and start making your favorite assortment of sandwiches.
Add life to your kitchen by getting these appliances, and make the most out of your kitchen space.
OLX Pakistan as an online classifieds' marketplace is providing access to affordable devices to a large population of this country, and playing its role in the digitization of the country. Explore your options of choosing the best electronics within your budget.