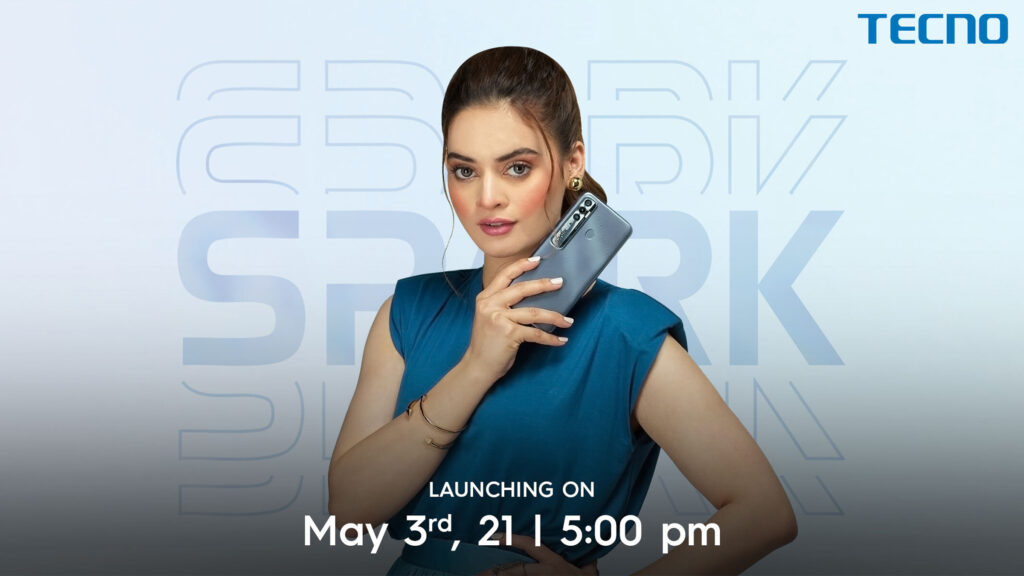 Everyone has heard about the famous Spark series. The name sparks the image of a smartphone with flagship features but at an affordable price. Due to the existing credibility of the Spark series, the introduction of the new Spark 7 Pro has built up a lot of anticipation. The official date for the release of TECNO Spark 7 Pro is set on 3rd May at 5 pm. The response on social media suggests that people are eagerly waiting for the smartphone to launch.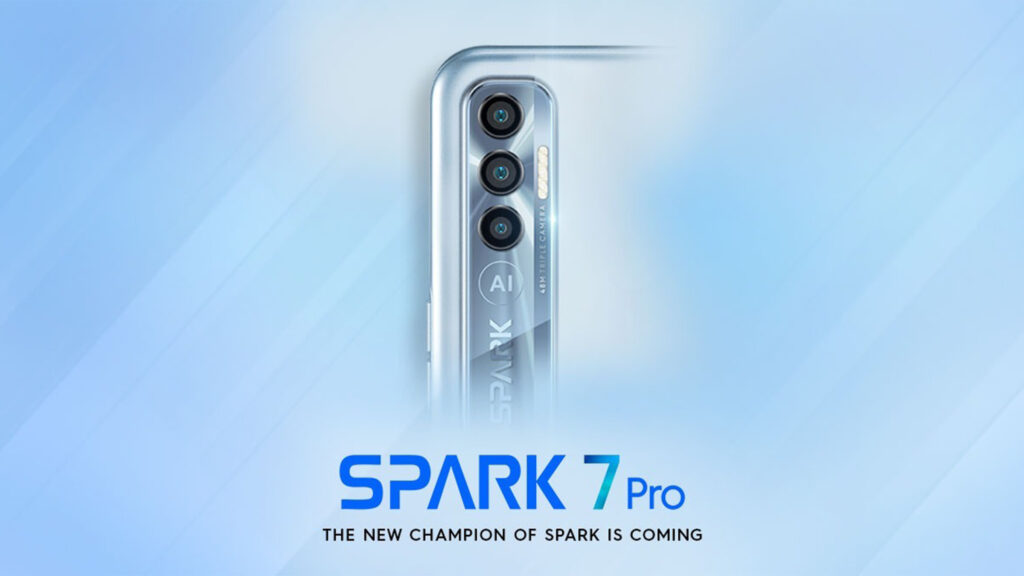 The new Spark 7 Pro has a MediaTek Helio G80 processor that makes it a gaming beast. Not only this, the 90Hz refresh rate is another factor that assists in a sublime gaming experience. The 48MP camera provides an aesthetic edge to the device. TECNO has covered all the essential corners to provide the best possible smartphone. Surprisingly, all these mind-blowing features are available for an affordable price.
TECNO gradually built the hype on social media for Spark 7 Pro. It started with the introduction of their ambassador, Spark girl. The Spark girl was the beautiful Minal Khan. She reflected the amazing image of Spark 7 Pro as an exquisite, remarkable, and stylish device. Now, there is a leak that there are other offers along with the launch. In the Ramadan offer, the discount is PKR 1000 with free TECNO headphones. The offer will be from 3rd May to 7th May. The Spark 7 Pro will be only available online for the first week. Then afterward, it will be available in the offline markets. The phone is coming with another huge surprise, which is a 'Mystery Box'. On purchase of Spark 7 Pro, you'll be getting a mysterious box through which you can win 1000 LEDs.
The launch will be on TECNO's social media platforms. It is an opportunity of a lifetime for the fans. They can avail all the offers that TECNO has brought to them. Also, Spark 7 Pro is the best phone for gaming enthusiasts. TECNO has made gaming convenient for everyone irrespective of any inequality. So, set your clocks and remember the date! In order to know more about TECNO's updates then stay tuned with its social media pages.