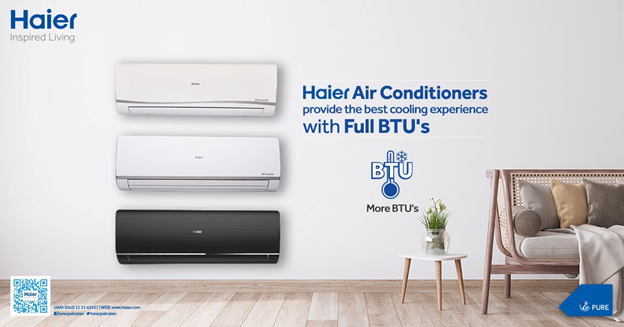 Haier continues to make the lives of its customers simpler by introducing the best, environmentally-friendly and innovative products. Haier air conditioners come with a Full BTU optimized cooling system. The cooling capacity of Haier air conditioners can reach 100% to provide the best cooling experience to users even at temperatures as high as 46o C. Haier air conditioners also come with an energy-saving feature which helps you reduce energy consumption and save on electricity bills.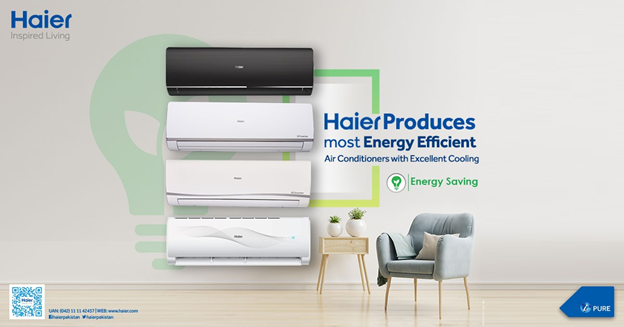 The moisture trapped inside the AC can make it a breeding ground for bacteria and mold which can severely harm your health considering the constant usage of air conditioners. Haier air conditioners provide a self-cleaning feature through which you can automatically clean the inside of the AC with the touch of a button.
Haier has always strived to keep its customers satisfied which is why it continues to be a market leader when it comes to appliances. Haier takes pride in the quality of its products, service and its after-sales service so that you can purchase your favorite product with peace of mind.
Haier is also offering free installation on domestic air conditioners, saving you from the hassle of spending extra on installation and ensuring that all purchased air conditioners are installed by professionals.
Breathe healthy and stay healthy with Haier!
Don't forget to follow us on our social media platforms for more upcoming discounts and promotions!
Facebook: https://www.facebook.com/HaierPakistan
Instagram: https://www.instagram.com/haierpakistanofficial/
Twitter: https://twitter.com/HaierPakistan