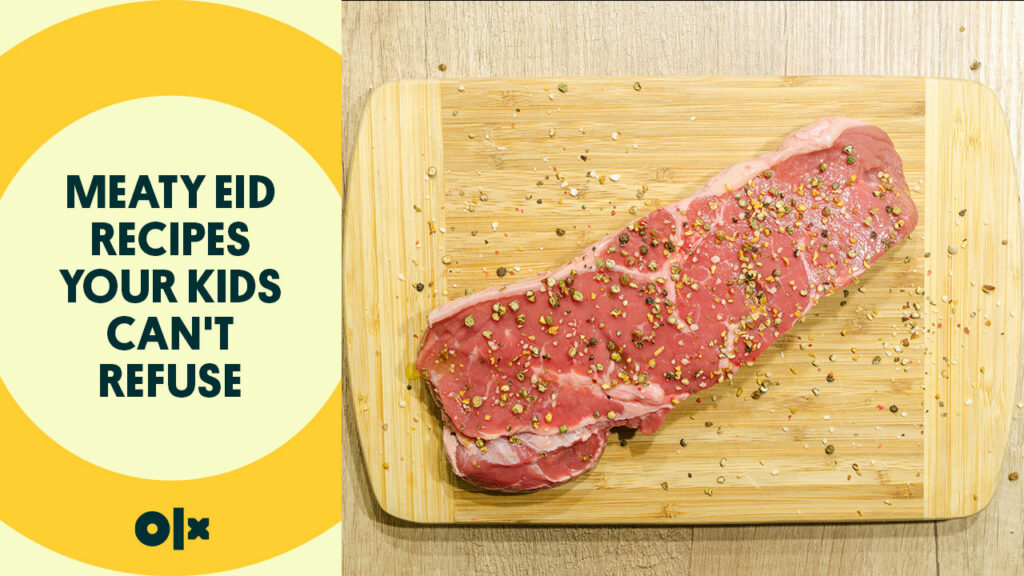 Are your children fussy eaters? Are you tired of their hissing noses on the dinner table? Contrary to popular belief, setting a strict dietary regime can be counter-productive. No matter how much you daydream about your kids snacking on carrots and peppers, at the end of the day chicken nuggets are the only thing they will survive on.
Don't worry! The tables are about to turn. This Eid your children will eat a heartful platter of healthy food despite all their dizzying reasons. Don't believe it? Try these smart kid-friendly, no-fussy eating, Eid recipes and see the change for yourself. 
Meatball spaghetti
The super-tender flavorful meatballs have everything to turn your kids into meat lovers. Simmered and garnished with loads of cheese is the ultimate mouth-watering dinner kids can ever dream of.
Ingredients
For the tomato sauce:
Olive oil – 8 tablespoons
Peeled garlic cloves – 12
Tomatoes – 10 to 12
Red pepper flakes – ½ teaspoon
Dried bay leaves – 2
Salt – 2 teaspoons
Dried oregano – 2 teaspoons
Freshly ground pepper – ½ teaspoon
Basil leaves – ⅔ cups
For meatballs:
Roughly torn Italian bread – 1 cup
Whole milk – 1 cup
Ground beef – 16 ounces
Ground veal – 8 ounces
Beaten to blend large eggs – 3
Finely chopped garlic cloves – 4
Grated parmesan cheese – 1 ¼ cups
Dried oregano – 1 teaspoon
Salt – 1 teaspoon
Freshly chopped parsley – ¾ cup
Red pepper flakes – ½ teaspoon
Olive oil – 8 tablespoons
Spaghetti – 1 packet
Method:
For the tomato sauce:
Take a wide pot and heat it on medium-low flame. Add oil and garlic. Cook and stir garlic until golden brown. Once the garlic is cooked, add red pepper flakes, cook, and stir for at least 30 seconds until fully toasted and fragrant.
Add the rest of the ingredients including tomatoes, bay leaves, salt, and oregano. Stir up all the ingredients with a wooden spoon. Don't forget to crush the tomatoes into smaller pieces. Allow the mixture to cook well for two to three hours until it thickens and gets a concentrated flavor. Simmer gently and stir occasionally while cooking.
For meatballs:
Fill the bowl with whole milk and soak the torn pieces of bread in it to moisten them up. Once moistened, squeeze the bread with your hands to discard excess milk. Tear the bread into pea-sized pieces and set it aside for a while.
In a medium-sized bowl, combine ground beef and veal. Add parmesan cheese, salt, oregano, pepper, and red chili flakes. Gently mix all the ingredients until they get evenly distributed.
Roll the meat mixture into golf-sized balls. With the suggested amount of ingredients, you can prepare 12 meatballs. Place them on a rimmed baking sheet and let it chill for a while.
Once the sauce is ready after simmering for 2-3 hours, blend the sauce in a blender or food processor until it acquires a puree-like consistency. Meanwhile, fry the meatballs in a large skillet until golden brown on all sides. Add the fried meatballs to the saucy mixture and let it simmer for five minutes. 
Dish out the boiled spaghetti on a plate and pour the meatballs sauce gravy over it. Finally, garnish it with parmesan cheese and basil leaves.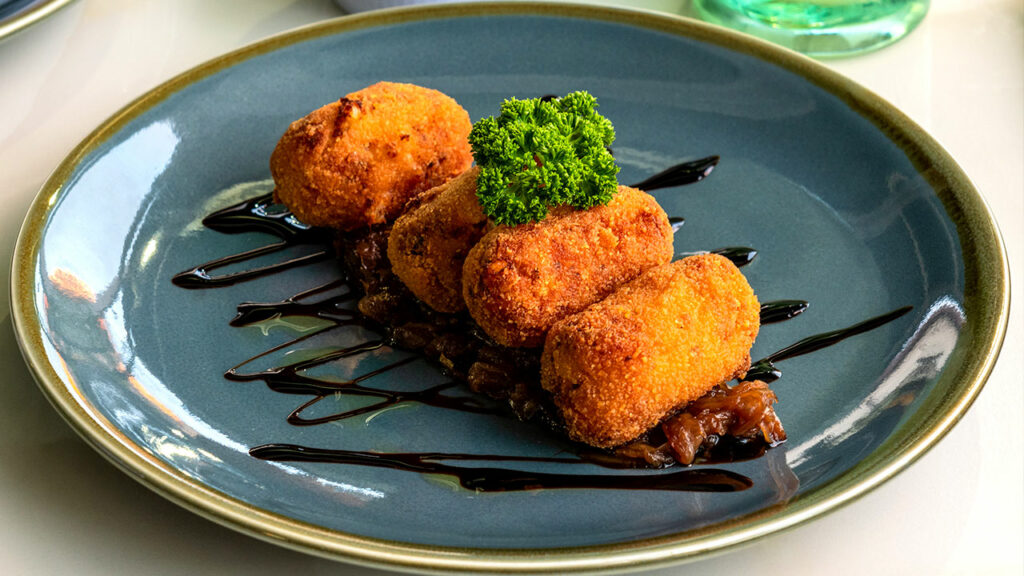 Beef and Potato Croquettes 
The midday snacks couldn't get better than this! Kids love to gobble them and parents couldn't help but steal one from their plate.
Ingredients
Peeled potatoes cut into cube shape – 5 large 
Buttermilk – two tablespoon 
Beef mince – 500 grams 
Grated parmesan cheese – 3 cups 
Beaten egg – 1 
Salt – 1 teaspoon 
Pepper – 1 teaspoon 
Mixed fresh herbs – ½ cup
Lemon zest 
Whole meal breadcrumbs – 135 grams 
Olive oil – 2 tablespoon 
Method
Boil the potatoes and drain the mash with buttermilk. In a bowl, add mashed potatoes, mince, parmesan, egg, salt, pepper, and lemon zest. Mix the ingredients well and roll them up into small balls (about one tablespoon of mixture). Flatten them a little and coat them with breadcrumbs. Neatly place them in a baking tray and drizzle olive oil over them.
Bake them for 25 minutes in a preheated oven up to 180c. Once they are golden brown, turn them over for another 10 minutes. Serve hot with tomato or green chutney. 
Islak Burger
Also known as a wet burger, this recipe is straight out of Istanbul's Taksim Square and will raise the appetite of kids for meat. This succulent burger is worth trying this Eid. 
Ingredients
Ground beef – 1 ½ pound
Chopped parsley – 2 tablespoons
Finely chopped garlic cloves – 2
Paprika – 1 ½ teaspoons
Unsalted butter – 5 tablespoons
Tomato paste ¼ cup
Burger buns – 4
Vegetable oil – 1 tablespoon
Salt – 2 teaspoons
Freshly ground black pepper – 1 teaspoon
Method:
For patties:
Take a large bowl and mix ground beef, parsley, half of the garlic, and paprika. Divide the mixture into four loosely packed patties.
For the tomato sauce:
Cook four tablespoons of butter and the remaining garlic over medium flame. Swirl the pan occasionally until the butter turns caramel brown and nutty. After five minutes, add tomato paste and paprika. Whisk the paste for 30 seconds till it caramelizes. Add ¾ cup of water and let it simmer for five minutes, then remove it from the heat. The yummy tomato sauce is ready.
Fry the beef patties and flip the burger buns in butter. Transfer the burger into the pan filled with sauce. Brush the sauce on the top of the burgers. Cover the pan with foil paper and transfer it to the preheated oven up to 400°F. Let it bake for five minutes. Remove the foil immediately once done. The tasty Islak burgers are ready!
OLX Pakistan is an online classifieds marketplace providing access to affordable products and services to a large population of this country. Choose from a wide range of products and services online.