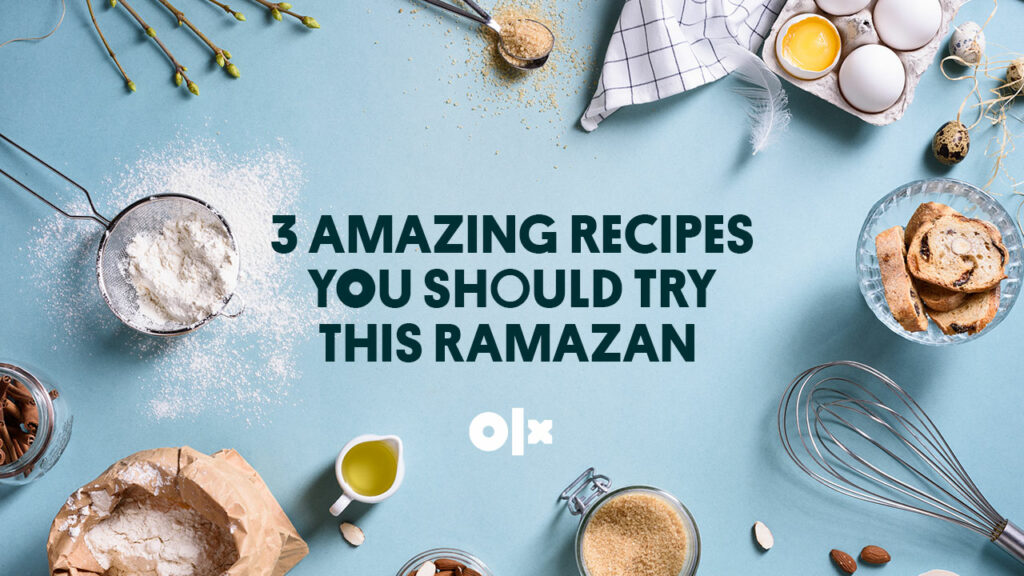 The 9th month in Islamic calendar, Ramazan is marked with fervor, colors of festivity and aroma of scrumptious food. From dawn till dusk, Muslims observe fast for 30 days. Each day is filled with enthusiasm and elaborated rituals. Preparing sehri and iftar is one of them. Every country has its own traditional Ramadan cuisine. Ramadan in 2021 is the second-one since the Covid-19 pandemic.
People are still majorly confined to their homes and outdoor activities are quite limited. Restaurants and cafes are also closed. People cannot dine-out their favorite food. But worry not! There are many delicious and amazing dishes which you can prepare at home and get the same pleasure as dining out. Here we are going to share some simple and easy non-traditional middle-eastern dishes you must try this Ramadan. They are not only good for a change but also utterly mouth-watering, ready to make you drool.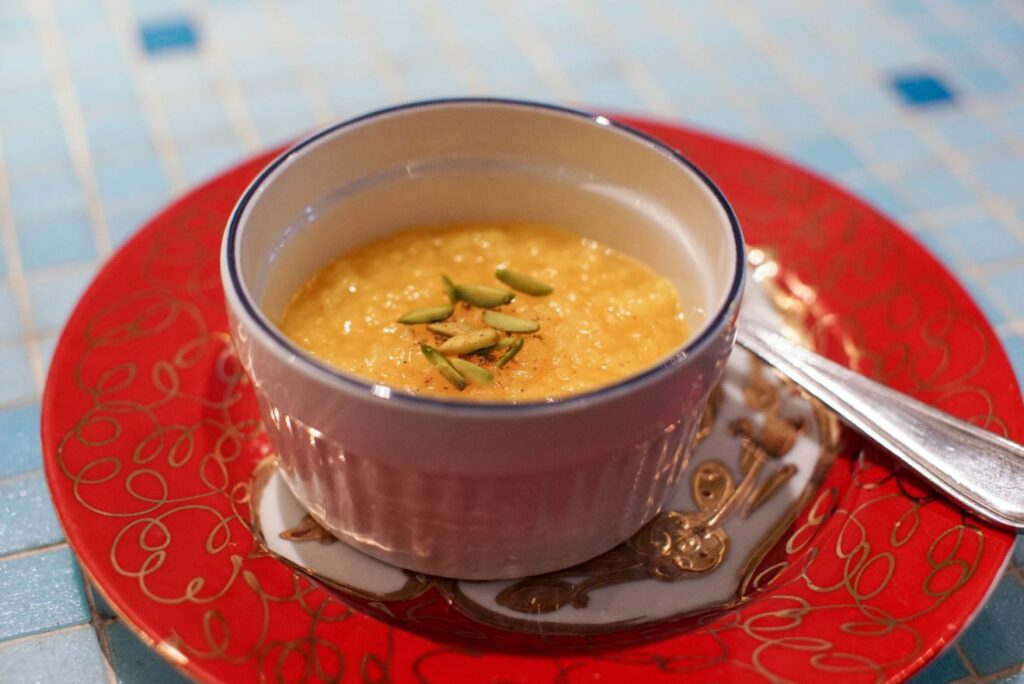 1. Sholeh Zardeh 
Sholeh Zardeh is a symbol of quintessential flavors of Iran. Also known as Saffron rice pudding, this pale yellow-colored dessert is mild in sweetness and creamy in texture. The key ingredients of this aromatic rice pudding is rice, rosewater, cinnamon, sugar and saffron. To prepare this dish for 2 persons, you need the following ingredients in prescribed quantities:
Rice (125 grams) 
Sugar (250 grams) 
Cooking oil/ butter ( 2 tablespoons) 
Saffron (⅓  teaspoon) 
Rosewater ( ⅓ cup) 
Crushed pistachio ( 1 tablespoon) 
Crush almond ( 1 tablespoon) 
Crushed cinnamon ( ⅓ teaspoon) 
Method 
First of all, don't forget to wash the rice a few times until the water is cleared. To boil the rice use a non-stick pan and add six times more water than the quantity of rice. Boil the rice until a white foam is formed. Remove the foam and check the softness of rice. If rice is fully softened then add the required quantity of sugar and mix it well. Keep the flame moderately low.
Take a ⅓ cup of hot water and dissolve saffron in it. Once it gets fully dissolved, pour it over the rice. The next step is to add heated oil/butter in this mix. After that,  pour the rosewater. Stir well and cover the lid. Let it cook for almost half an hour at low heat. Once cooked, dish it out and garnish it with crushed almonds, pistachios and cinnamon. Refrigerate it until it gets thickened. Then, it's ready to be served!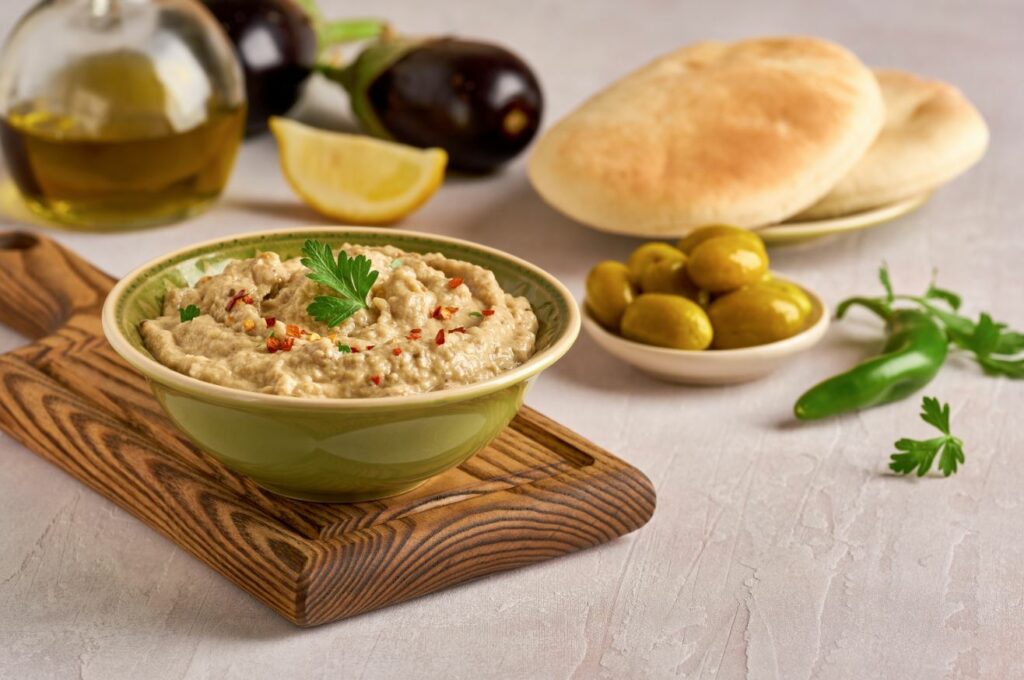 2. Baba Ghanoush
Baba Ghanoush is a mediterranean dish. Also known as aubergine dip, this delightful indulgence can be eaten with Ramazan snacks like pakoras and samosas or pita bread. It is quite similar to hummus. Rich and creamy baba ghanoush is a healthy dish full of vitamin E, Vitamin B, antioxidants and fibers. The best part is that this dish is purely vegan and can help you with your dieting goals this Ramazan. To prepare this amazing dish you need following ingredients:
Eggplant ( 1 large) 
Tahini (¼ cup)
Lemon juice ( 3-4 tablespoon)
Garlic ( 2 cloves) 
Salt (¼ teaspoon)
Olive oil ( 1 tablespoon) 
Chili powder ( ½ teaspoon) 
Pomegranate/parsley (for garnish) 
Method 
The first step to make this amazing dish is to grill or smoke eggplant over the open flame of the stove. Continue this process until the skin of eggplant becomes flaky and charred. If you don't want a smoky taste then you can roast or bake the eggplant in the oven at high temperature until they become tender.
To let out the bitterness of eggplant don't forget to sprinkle salt and wait for 20-30 minutes before roasting or grilling them.
Once the eggplant is grilled/baked, use a food processor, discard the eggplant skin and add eggplant flesh, tahini, lemon juice, garlic cloves, salt and chili powder and blend it until it becomes a smooth paste.
Dish it out and pour olive oil and garnish it with parsley and pomegranate. The delicious Baba ghanoush is then ready to be served!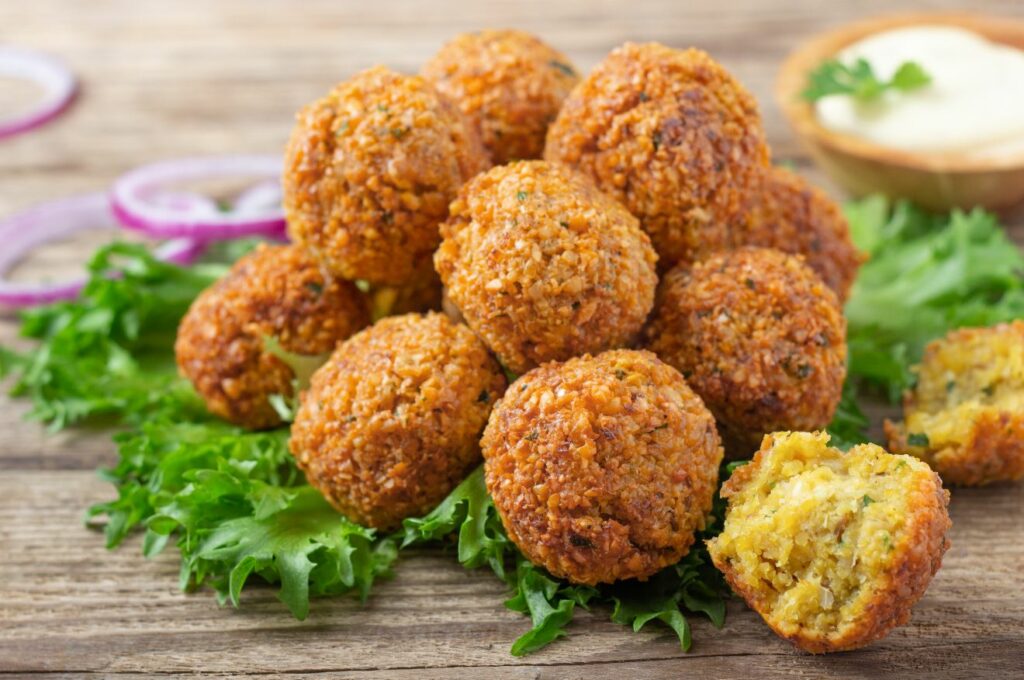 3. Falafel 
Originated from Egypt, this one is another vegan dish to keep you healthy while treating your taste buds this Ramazan. These fried fritters are full of protein. You can also bake them if you don't want to eat fried food. Falafel are cholesterol-free. Apart from munching this delicacy, you can make falafel wraps and sandwiches. You need following ingredients to prepare falafel:
Chickpeas ( 1lb) 
Baking soda (½ teaspoon) 
Chopped onion ( 1 small)
Fresh chopped parsley (¼ cup) 
Garlic (3-5 cloves)
Salt (¾ teaspoon) 
Ground coriander (1 teaspoon) 
Black pepper (¼ teaspoon) 
Ground cardamom ( a pinch) 
Method 
Soak the chickpeas in a bowl overnight. Don't forget to add baking soda in water. Baking soda will make chickpeas more soft and double in size. Make sure to drain the water well before moving forward with the process. The next step is add these chickpeas in a food processor along with garlic, onion, salt, black pepper, parsely, ground coriander and ground cardamom.
Use the food processor until a finely grounded mixture is formed. Keep this mixture for one hour in the refrigerator. Once the mixture is chilled, make fluffy patties and then fry/bake them until they become golden and crispy. You can make these in bulk and freeze them as well. 
OLX Pakistan being an online classifieds' marketplace provides access to the latest kitchen and home appliances to a large population of this country and plays its role as a one-stop online shopping solution. Explore your options of choosing the best kitchen accessories within your budget.