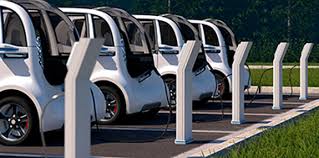 The Pakistan based automotive company Rahmat Group has signed a number of Memorandum of Understandings (MoUs) with Chinese companies to introduce electric vehicles in Pakistan. In the month of June, a piece of land was purchased by the Rahmat Group in Nooriabad, Sindh to build a manufacturing facility. With new manufacturing facilities being built, there will be an increased demand for labor which may help in solving some aspects of ever-expanding unemployment in Pakistan.
Rahmat Group aims at introducing electric buses in Pakistan in the initial stage of its operations. It wants to support the ever-increasing demand for public transport in Pakistan and to tackle the environmental impact of gasoline-powered buses. In the second stage of development, the Rahmat Group will construct a manufacturing plant for electric cars and other light weight vehicles.
To this date, Rahmat Group has made arrangements and signed agreements with a score of suppliers and other partners for equipment and machinery. In the first few months, CBU units will be imported and sold in Pakistan under the agreement with the Government of Pakistan. This is allowed by the Government to provide an opportunity to the new automakers for an accelerated initial growth in the auto sector.
Chinese automakers that have signed agreements with the Rahmat Group include Shanghai Shenlong Bus Co Ltd, Haohong Motors, Jiangzi Technical Vehicles Manufacturing Co Ltd and Zhehang Shanqi Tianying Vehicle Industries. In the 2018-2019 budget, Government of Pakistan announced incentives for automakers selling electric vehicles in Pakistan. These include exemption of 16 percent customs duty on importing charging stations for electric vehicles. Custom duty on importing electric vehicles has also been reduced to 25 percent from 50 percent.
For more information on cars and other vehicles being sold in Pakistan visit
OLX Pakistan's website
. OLX is an online market place that sells a diverse category of products from automobiles to real estate and mobile phones.