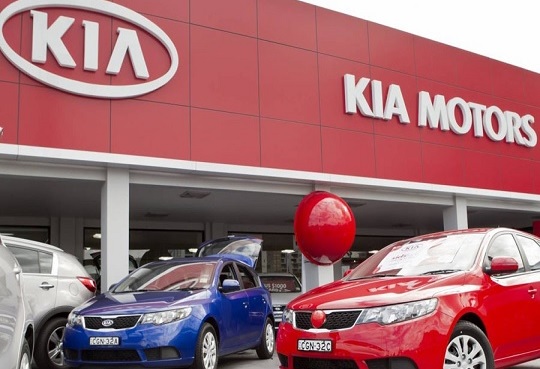 South-Korean automobile company, KIA Motors, has embarked upon a joint venture with Lucky Cement to manufacture automobiles in Pakistan. Previously we have seen KIA Classic and Sportage in the country and they vanished from the scene over the years. Now it is refreshing to see KIA to make a comeback in Pakistan. It is predicted that several automobile manufacturing firms will commence manufacturing from 2019-2020 time period. In this way, Pakistani public will have a lot of options with regard to buying a vehicle for themselves or their family. Previously, Dewan Group, which deals in BMW vehicles in Pakistan, controlled KIA's operations in Pakistan.
The entry of new automakers is going to fuel the competition with was previously confined to three to four automobile manufacturers in Pakistan. This competition will lead to public getting new and improved features in the vehicles available on the market. The new manufacturing plant will be built in Karachi and till then Lucky Cement Group will import foreign-manufactured KIA vehicles in Pakistan. Currently, the imported KIA Grand Carnival has received a positive feedback from the public. Large families see it fitting to buy a posh, luxurious and spacious MPV to haul around family members.
The new manufacturing plant will be built with more than $100 million of foreign investment by the South Korean giant, KIA motors. KIA motors received Greenfield Status under the Automotive Development Policy 2016-2021. Under the agreement, Lucy Cement Group will sell vehicles, spare parts and accessories.
If you are looking into buying or selling a car or any other vehicle, visit OLX Pakistan to find a wide range of vehicles and choose the one that best suits your preferences and budget. OLX also offers products and services in other categories like property, electronics, home appliances, furniture, fashion, animals and much more!