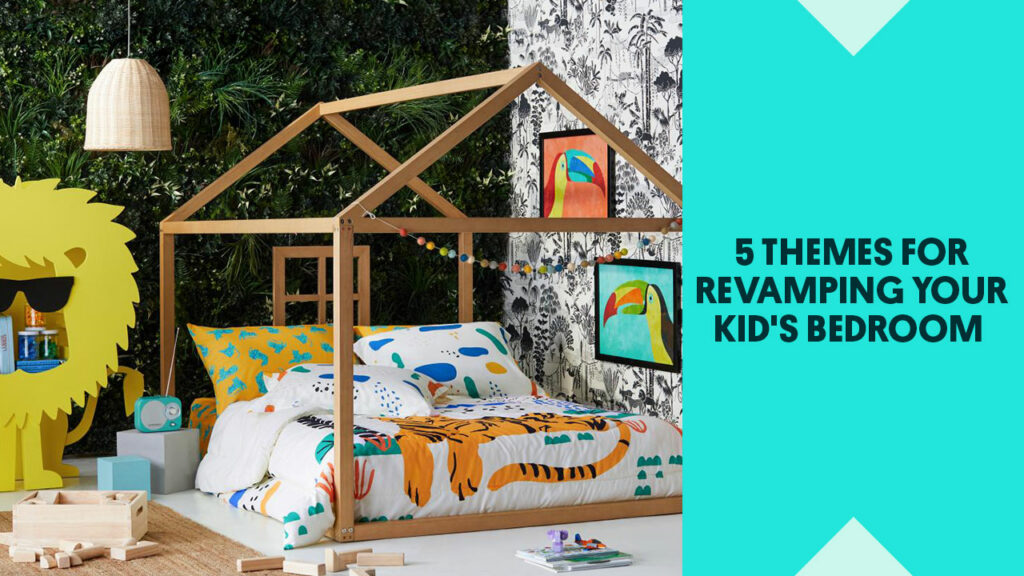 People often tend to underestimate the significance of a kid's bedroom. The dream chamber of children is crucial for their cognitive and emotional development. It can teach basic life skills to children, such as organizational skills, self-sufficiency, and responsibility. Numerous studies have underscored the impact of bedrooms on self-esteem. That's why when planning to revamp a kid's bedroom, the visual appeal should not be the only point of emphasis.
Planning the interior design of a kid's bedroom needs both the sophistication of an interior designer and the practical approach of a child psychologist. Below is a list of unique kids' bedroom themes that will make both the interior and the mood of children lively and fresh.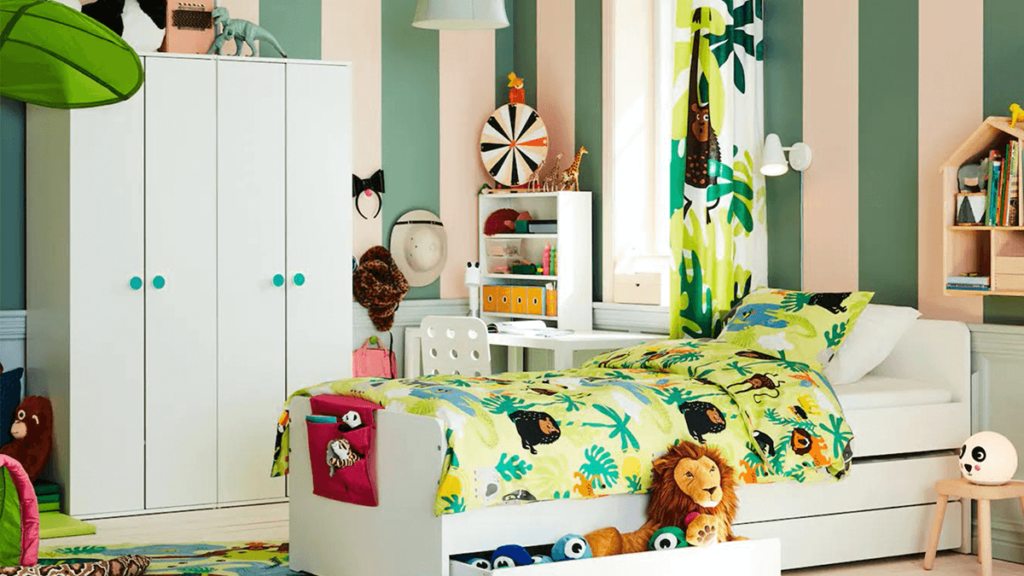 1. Safari Theme
Popular among adults and children alike, the safari theme is both enchanting and exotic. This Africa-inspired theme is all about reconnecting with nature. Safari theme gives off a fresh and soothing vibe. The key to incorporate this theme in a kid's bedroom is to use brown or natural-colored hues. You can add the bliss of Morocco and the charm of Egypt through iconic African wall-hangings. The Safari theme looks best with bamboo furniture. 
A canopied bed also goes well along with this theme. You can use African masks, murals and nature-inspired wallpapers to enhance the aesthetics—wallpaper of cascading waterfalls or jungle, cute animals or leaves print will look incredible. 
Birds stick-ons can also enhance the appeal. For décor, you can use jungle garlands and animal stuff toys. For lighting, wicker lamps or bamboo lampshades will do the trick. Don't forget to add the indoor plants as well.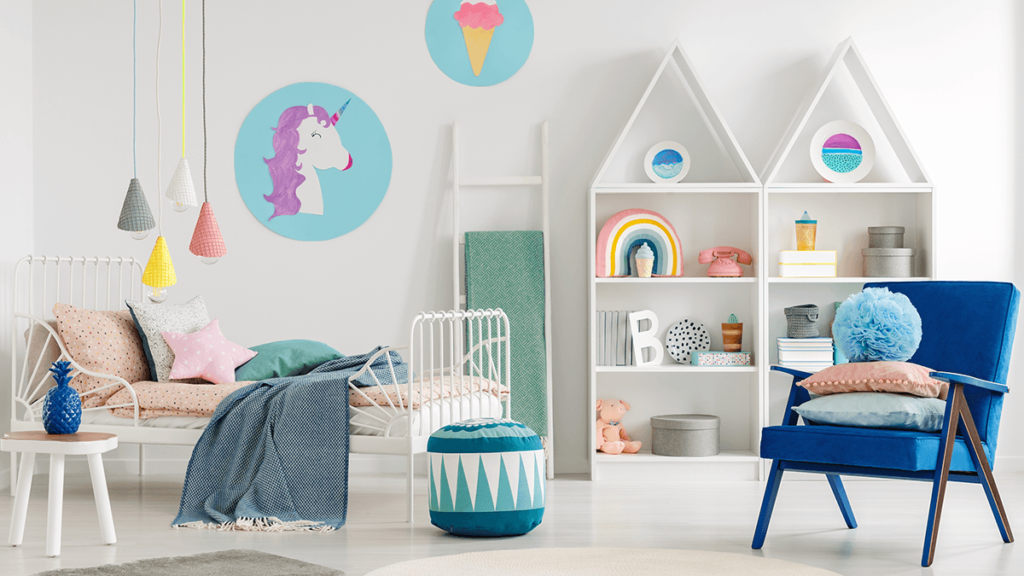 2. Unicorn Theme
Contrary to popular belief, a unicorn-inspired theme looks great with any color palette and not just pink. The vibe of this theme is soft and warm. To create a mystical wonderland for your kid, play with bright colors and add some sparkle with glitter. Aztec patterns look great with this theme.
For walls, the obvious choice is unicorn wallpaper, but you can also try rainbow wallpaper. Make one wall, the statement wall, by wallpapering it and leave other walls plain pastel-colored. You can use unicorn wall stickers to enhance the visual appeal. Mood lights are paramount to the aesthetics of this theme. Use fairy lights and cute unicorn-inspired lampshades. For bedding, go for pastel-colored duvets.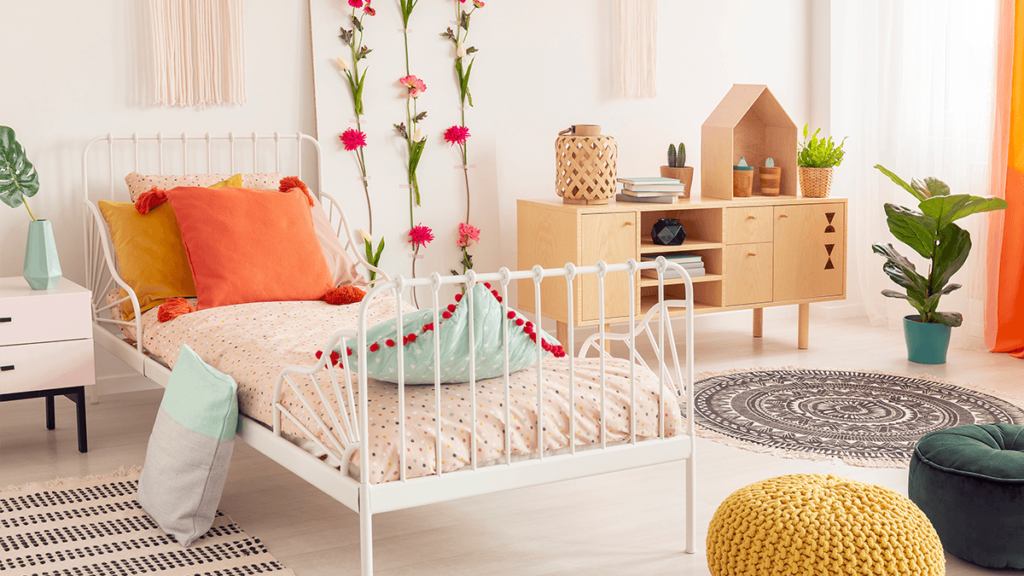 3. Boho And Chic Theme
 For boho and chic theme, the rules are the same as for any other bohemian-inspired interior design. To add excitement, you can use some fun elements that are appealing for children. You can turn your child's bedroom into an eclectic place by using ethnic objects like rugs, garlands, souvenirs, tapestries and handmade crafts. 
Artwork is usually the centerpiece of this theme. You can even hang the kid's artwork on the wall. For bedding, choose bold colors. Vintage furniture is ideal for this theme. A platform bed is also a good option. Try mixing and matching décor made up of materials like wood, rattan or metal. For walls, go for earthy colors. Wicker pendant lights will enhance the aesthetics further.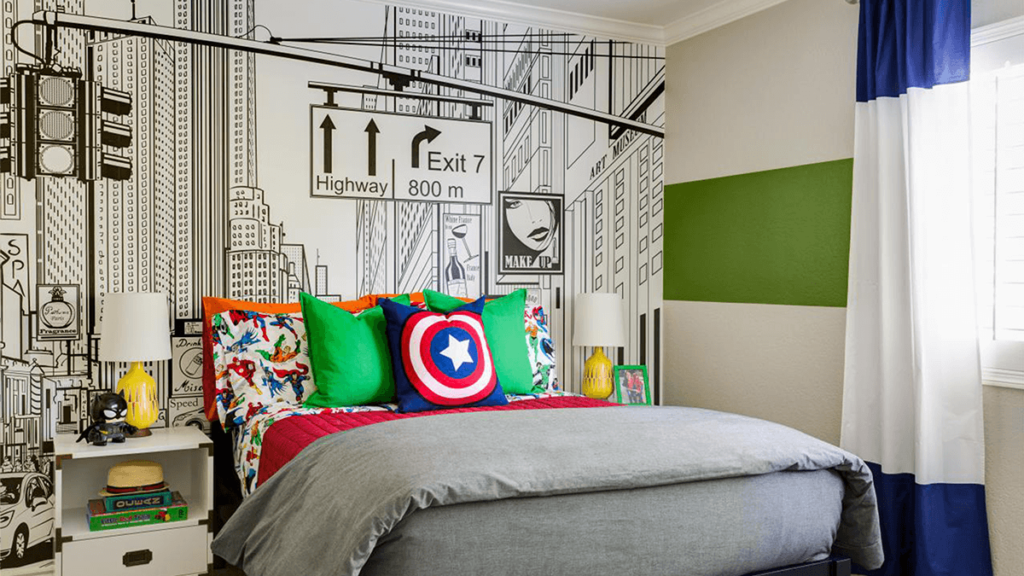 4. Comic Theme
The overall interior design of the comic theme is usually loud. This theme is all about showcasing creativity and imagination. If the kid is a fan of a particular comic book or character, you can use its color code for the bedroom's interior design. The most popular choice is superheroes and avengers inspired décor.
Bold colors characterize the comic theme. For the statement wall, choose comic-book page style white and black wallpaper. If you go for a bold-colored wall, you can try large comic stickers as a centerpiece. Geometric-shaped lighting goes well along this theme. Comic-themed bedrooms look great with twin beds.
Are you wondering where to buy all the home décor and furniture essentials?
OLX Pakistan being an online classifieds' marketplace, provides access to the latest home décor essentials like beds and wardrobes, rugs and carpets to a large population of this country and plays its role as a one-stop online shopping solution. Explore your options of choosing the best furniture and home decor within your budget.