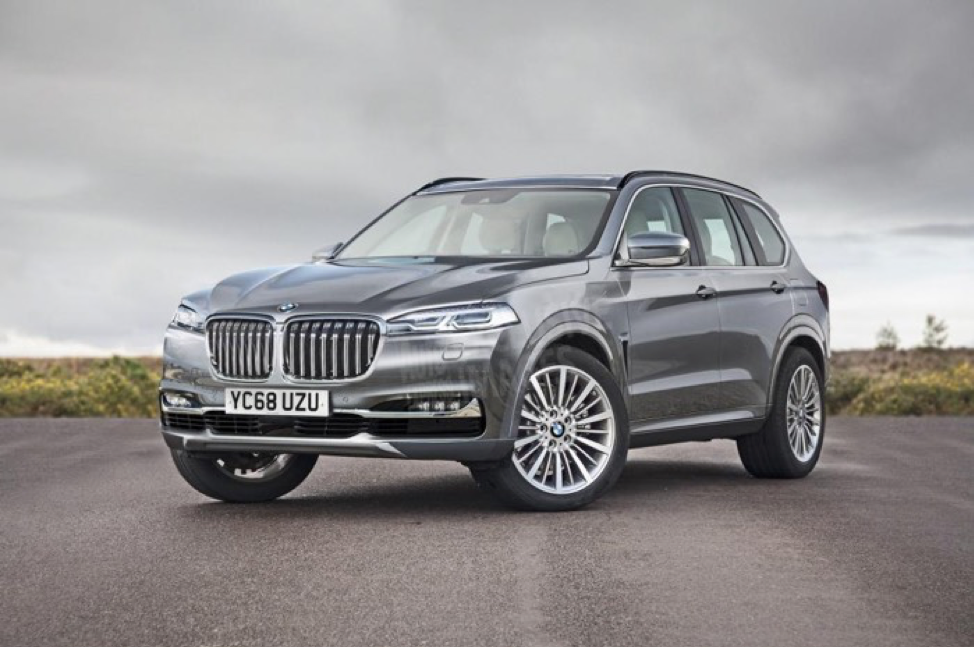 The new flagship product of the BMW range, X7 SUV, is scheduled to launch in the early 2019. BMW has launched a new spy video of the X7 in which the new SUV can be seen on a variety of terrains including sand, snow and city streets. With the X7, BMW has tried to bring together the worlds of off-roading and luxury, much like what Land Rover has already done with its Range Rover series.
BMW X7 will compete with the Range Rover, Land Cruiser, Mercedes GLS and other top-of-the-line SUVs on the market. The starting price will be around $100,000 once it hits the market early next year. The base model is expected to have a six-cylinder engine with diesel and petrol variants. BMW is planning to officially reveal the SUV at the LA motor show this year in November.
The original SUV looks similar to the concept version revealed earlier to give a sneak peek into the new SUV from BMW. The iconic kidney grille will be featured on the X7, making it looking similar to the other vehicles in the BMW lineup. The interior of the X7 will be similar to the 7 series to give it a posh and upmarket look and feel.
Since it is BMW, we can expect a score of high-tech features lifted right off the 7 series range. Moreover, it will feature cool and posh wood trims and opulent leather upholstery for the seats. Latest iDrive system featuring a large touchscreen will also accompany the new SUV from BMW. The X7 will be able to seat seven occupants easily given its large body size and will be powered by 3.0 liter V6 diesel or petrol engine or a V12 6.6 liter engine with 609 horsepower output.
If you are looking into buying or selling BMW cars, visit OLX Pakistan's website to get the best deals from the comfort of your home.