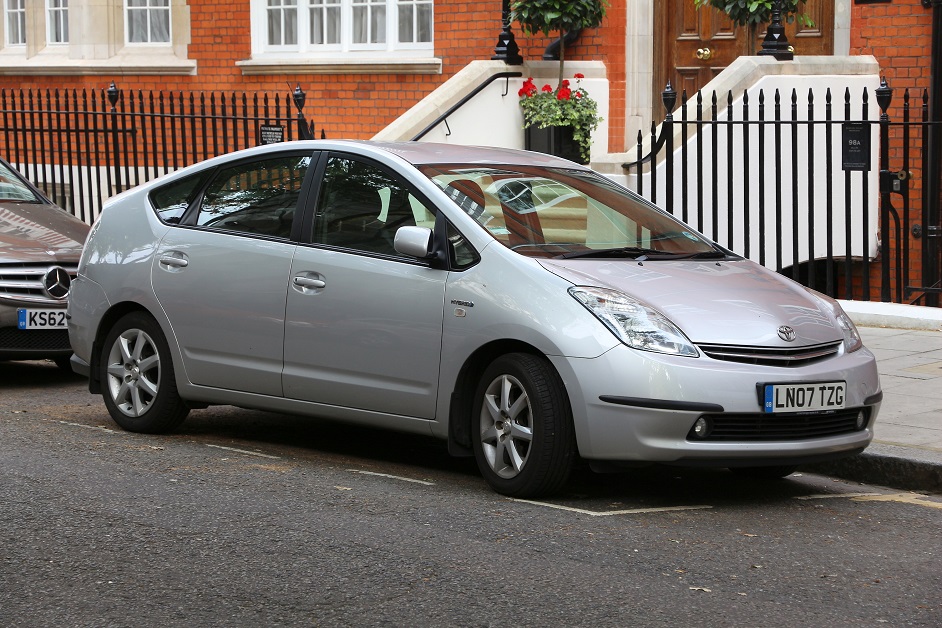 In 2019, 70% of total cars imported in Pakistan were hybrid. Despite the ban on imports, hybrid cars are still in demand. Infact, their demand has only increased ever since petrol prices in Pakistan have started to increase regularly.
Almost everyone has heard of hybrid cars, but only a few know how they work, their types, etc.
So let's start with what a hybrid car is.
What is a Hybrid Car?
Hybrid generally means a combination of two. Hybrid cars otherwise known as Hybrid Electric Vehicles (HEV) rely on two different power sources i.e engine and the battery. Hybrid cars use conventional internal combustion engines (ICE) as well as use power from the batteries.
Read more: Top 5 Hybrid Cars in Pakistan
At low speeds, batteries provide maximum power by charging the electric motors. While at higher speeds, the engine not only provides the maximum power required to run the car but also charges car batteries.
Types of Hybrid Cars
Based on the combination of these two sources, there are 4 main types of hybrid cars. Let's find out something special about each:
1. Mild Hybrid Electric Vehicles (MHEV)
As the names suggest, it's a mild form of hybrid technology. This technology can only assist the engine with its smaller batteries. Unlike FHEVs, a mild hybrid setup cannot independently drive the car.
You might have seen ene charge badging on the rear of some JDM cars like Alto, WagonR, etc. These cars have a smaller battery pack usually located under the driver or passenger seat. It powers a small electric motor attached with the front axle to assist the engine.
2. Full Hybrid Electric Vehicles (FHEV)
Full hybrid vehicles have complete access to all features offered by hybrid technology. These vehicles have a large battery pack located in the boot that powers the electric motors. At a certain speed, these vehicles can be powered by batteries only enabling them to independently operate without any input from the engine.
Read more: Toyota Crolla Hybrid 12th Generation in Pakistan
In case the battery gets depleted, the generator pulls power from the engine and charges the batteries. Common examples include, Toyota Prius, Toyota Aqua, Honda Insight, Toyota Corolla hybrid 12th generation, etc.
3. Plug-in Hybrid Electric Vehicles ( PHEV)
Plug-in hybrid vehicles work just like FHEVs. The only difference is that PHEVs can be plugged into any electrical source with a special charger to charge the batteries. This feature makes them more practical and functional than conventional hybrids. 
With the added benefit of plugging in to charge batteries, these cars have impressive range, efficiency, and practicality. In Pakistan, MG HS PHEV is the only PHEV offered in brand new condition. However, many imported options like Toyota Prius PHEV and Range Rover P400E Autobiography also exist.
4. Self Charging Hybrid Vehicles 
Self charging hybrid vehicles only use the engine to charge batteries. The drive of the car is solely dependent on the power from batteries. In this case, the engine only acts as a generator to charge the batteries. Once batteries have sufficiently charged, the engine turns off, enabling a pure electric drive experience. 
Examples include Nissan Note E, which has a 1200cc engine only to charge the batteries. Batteries then power the electric motors to drive the car.
Why Do You Need a Hybrid Car?
Hybrid technology is advanced and specialized, but that alone doesn't justify switching to a hybrid car. So why do you need a hybrid car? Here are two main reasons:
1. Fuel Efficiency
Hybrid cars are known for their excellent fuel economy. When a litre of petrol costs around Rs.250, it's hard not to think about the fuel efficiency of your vehicle.
Hybrid cars like Toyota Aqua and Prius offer a fuel efficiency of around 20km/L, which is impressive considering the engine capacity and vehicle size.
2. Global Warming 
Global warming is a serious issue, and its effects can be seen in daily life. Temperature and UV index are higher than ever. Combustion engines are one of the significant sources of carbon emissions globally. One of the best ways to reduce carbon footprint is by switching to electric cars. 
However, due to the limited infrastructure in Pakistan, it might not be practical to own an EV. At the very least, you can switch to a hybrid car for better fuel economy and reduced carbon emissions. Hybrid cars have 15-30% less greenhouse emissions than conventional combustion cars.
You may also like: How Do Electric Cars Work?
Now that you know what a hybrid car is and its types, which type of hybrid car do you prefer and why? Let us know in the comments below.