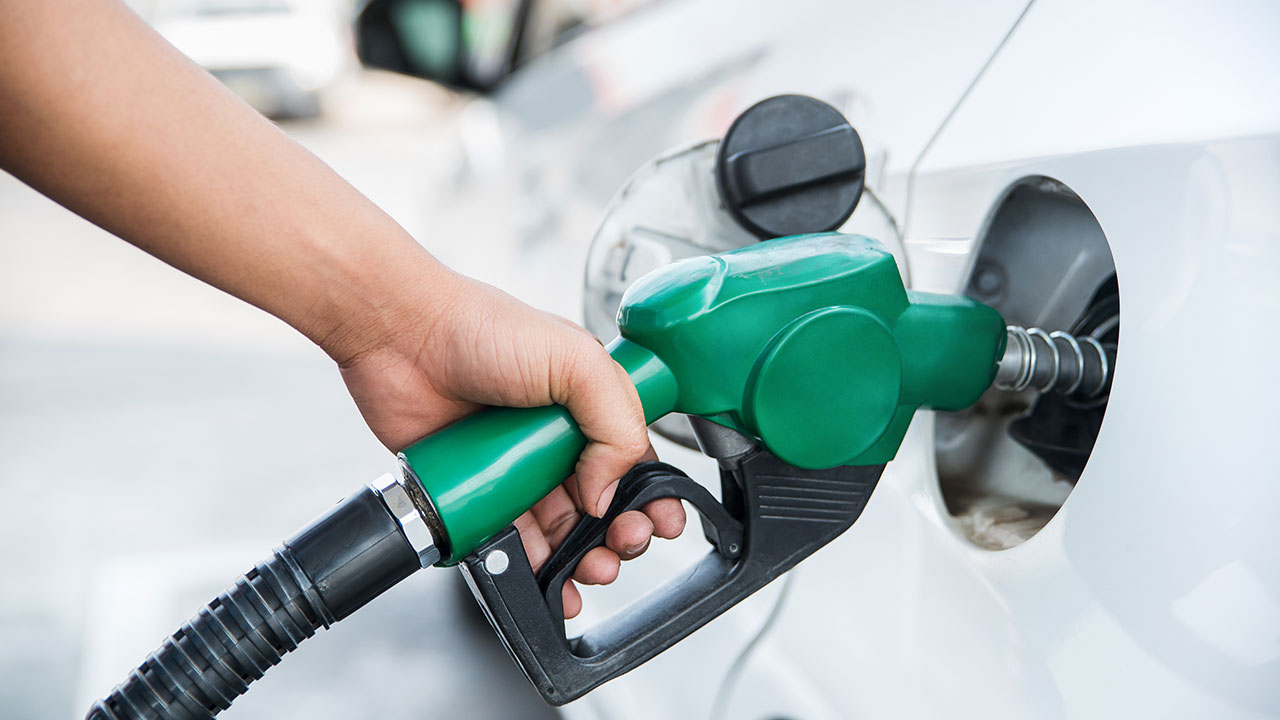 Under pressure from the IMF, the government has once again increased the prices of petroleum products by up to Rs.59.16. The price of petrol has risen by more than Rs.84 per litre in less than three weeks.
The new prices are as follows:
Petrol Price in Pakistan Today
| | | | |
| --- | --- | --- | --- |
| Product | Old Price | New Price | Difference |
| Petrol | 209.86 | 233.89 | Rs.24.03 |
| High Speed Diesel (HSD) | 204.15 | 263.31 | Rs.59.16 |
| Kerosene Oil (SKO) | 181.94 | 211.43 | Rs.29.49 |
| Light Diesel | 178.31 | 207.47 | Rs.29.16 |
The prices will go in effect from June 16, 2022.
International Oil and Subsidized Petroleum Prices in Pakistan
It is often said that petroleum prices are cheaper in Pakistan than in many other countries. This is due to the fact that the government sells petroleum products at subsidized rates in the country.
Desperately seeking to revive IMFs loan program, the government is likely to withdraw all subsidies on petroleum products, hence increasing their prices.
What to Expect in the Coming Days and Months?
After repeated price increases of petroleum products, the subsidy has been reduced to a fraction of the cost of petroleum products. If the government had completely withdrawn all subsidies, petrol would have cost around Rs.242 per litre.
So, it is likely that these prices will continue to go up till all subsidies are withdrawn. Till the government completely stops subsidizing petroleum products in Pakistan, it is unlikely that the IMF will be willing to bailout Pakistan's troubled economy.
Sasta Petrol Sasta Diesel Scheme
To shield the low and middle income motorists from price inflation, this government like its predecessor has announced Sasta Petrol Sasta Diesel scheme. Motorists with less than Rs.40,000 per month household income would be eligible.
Recipients of Benazir Income Support Programme (BISP) will automatically be registered in this scheme. Others can apply by sending their CNIC numbers to 786 from June 1 onwards. The CNIC should be of a woman head of household (married or widow) and if registered, will receive Rs.2,000. This is in addition to what is being provided under BISP.
It is worth reminding our readers that the previous government also tried providing this relief to motorists under Ehsaas Programme. However, it never got anywhere. Let's see if this scheme fares any better.
Petrol Price in Pakistan From January 2021 to November 2021: A Comparative Analysis
It is often said and not without a reason that today's petrol prices are the highest they have ever been.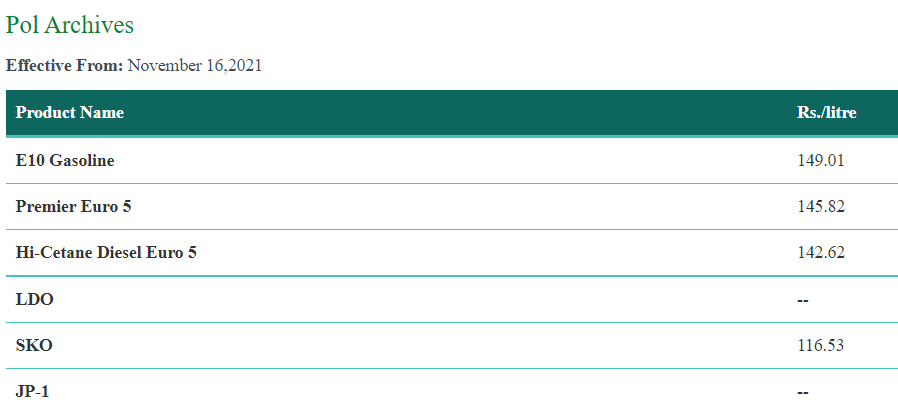 Credit:https://psopk.com/en/product-and-services/product-prices/pol/pol-archives
This variable expense alone is enough to upset any middle income household budget. It is therefore necessary to see when and how much petrol prices have gone up in 2021 alone.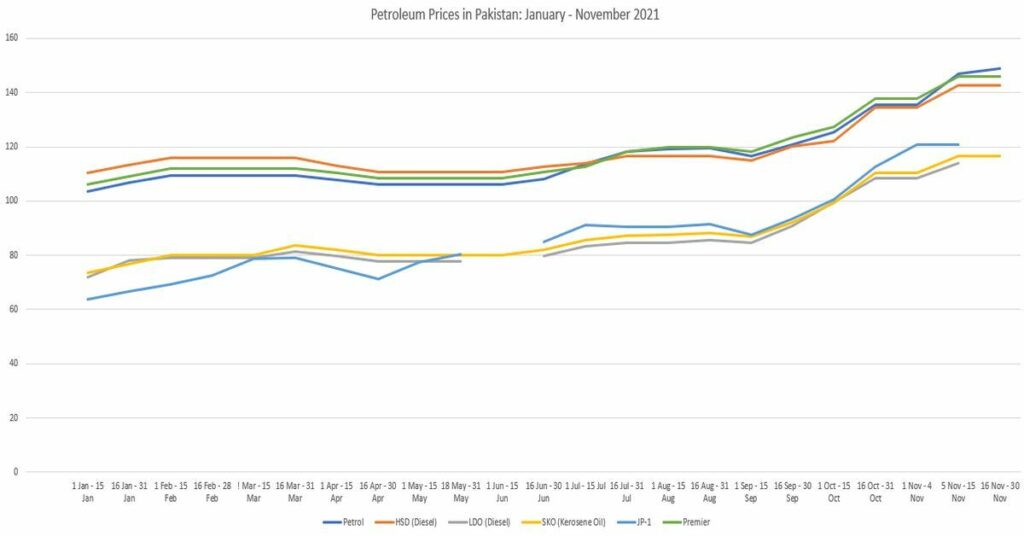 Credit: Data taken from https://psopk.com/en/product-and-services/product-prices/pol/pol-archives
Petrol increased by almost 44% from January to November 2021.
High Speed Diesel increased by 29% during the same period.
Light Diesel increased by 58%.
Kerosene oil increased by 58%.
And premiere increased by 37% in the last eleven months.
So overall, light diesel and kerosene oil saw the biggest increase in the last eleven month, followed by petrol, premiere and high speed diesel.
Let us know what you think of the latest petroleum price decline and how it will affect your daily commute. Do you now plan on commuting more and working less from home?