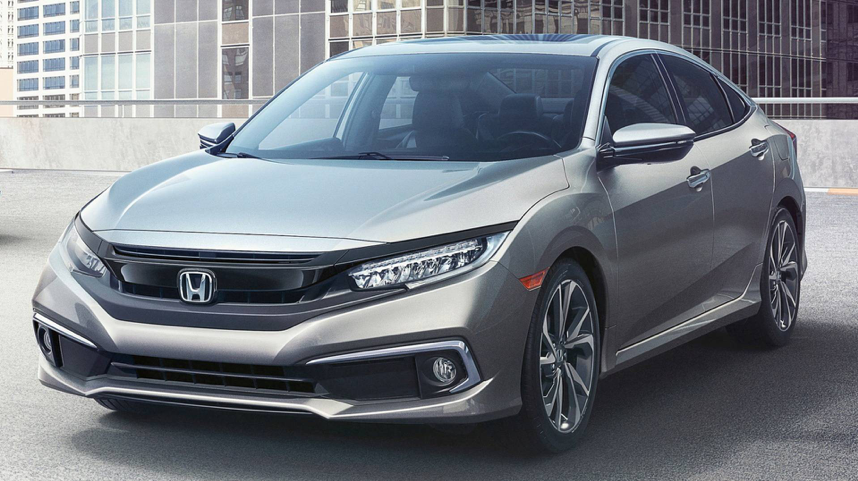 The current generation of the Civic was launched back in 2016 for the Pakistani market and it made strides in the auto sector of Pakistan. Some of the features were new to the compact sedan segment in Pakistan like an electronic parking brake and rear vents for the air conditioning system. The design upgrades for the 2019 year are not revolutionary and there are minor tweaks here and there to keep the consumers interested. It can be expected that these styling upgrades will also be brought to Pakistan in the near future to give a tough competition to Toyota Altis Grande.
The new styling upgrades include a blacked out center grille at the front instead of the chrome one currently being offered. The air intakes in the front bumper have also been merged to provide a large, massive grille. Currently, there are three separate air intakes in the front bumper of the car. Moreover, there are a few bits of chrome upgrades at the rear of the car and a front splitter that spans the entire width of the car.
There are a score of different safety and driver-assists functions available in the US and Europe; however, the Pakistani market has been devoid of such cool and practical features. They are not even offered as options on the current model of the Civic in Pakistan. These features are part of the Honda Sensing package that is currently being offered in the US market. Furthermore, Honda Pakistan still does not offer LED headlamps for the tenth generation of the Civic.
If the new design language comes to Pakistan, Civic will further solidify its position in the Pakistani auto sector and will be able to provide a tougher competition to other automakers. With new automakers entering Pakistan, it is crucial for the current manufacturers to focus on refreshing their designs and making their offering more attractive to the consumers. In order to diversify its offerings, Honda Pakistan can also launch a coupe version of the Civic in Pakistan which is available elsewhere in the world. It will appeal to the younger buyers who want a sportier version of the Civic.
If you are looking into buying or selling your Honda Civic, visit OLX Pakistan's website to browse through a variety of options and find the deal that suits your budget.