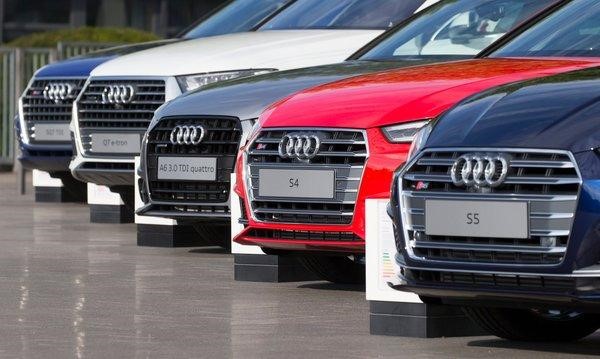 The luxury brand, Audi that comes under the umbrella of Volkswagen group has agreed to pay fine amounting to a hefty 800 million Euros fine to the authorities in Germany. The fine was agreed upon by Audi to settle civil claims against the company. In an official statement to the press, Audi representatives asserted that the car brand admits its responsibility in the diesel scandal. Such an occurrence will be detrimental not only for Audi but also for the German auto industry.
A total cash drain of $32 billion has been estimated in fines and law suits to the Volkswagen group. This figure will keep on increasing as the shareholders are aiming at suing the company in the German courts. Such huge fines and legal fees will severely affect the funds available for innovative technologies like autonomous driving. In a highly competitive market where Mercedes-Benz and BMW are German rivals aiming to increase their market share, this scandal can put Audi in a difficult situation.
Back in September 2015, Volkswagen admitted to using a software that tricked the European automakers into believing that its cars conformed to the regulations. This has called into question the amazing and glaring reputations of the luxury German auto manufacturers. The major concern regarding the emissions is that of the Nitrogen Oxides that are conducive to causing asthma and cancer.
Moreover, the emissions also contribute to urban smog causing ailments related to lungs. Therefore, cheating on emissions testing is detrimental to the health of the masses and regulators keep a close eye to catch any probable deviations in the stated emissions figures by the automakers.
If you are looking into buying vehicles, go to OLX Pakistan for a diverse category of listings from hatchbacks to full-size SUVs. You can also browse for products and services in other categories like property, mobile phones, animals, books, fashion and home décor.