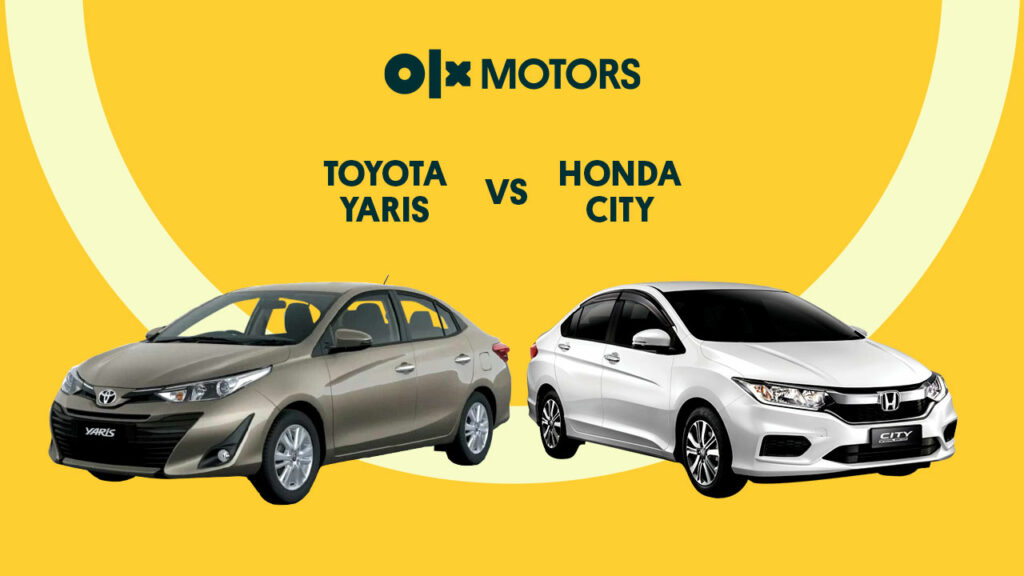 For decades, the classic A and B segment of the sedan has reigned supreme in Pakistan. In recent times, the sedan segment is burgeoning with new entrants like Proton and Changan while the legendary stalwarts, Toyota and Honda are now aging contenders. Market saturation has made car prices much more competitive than ever. 
You may also like:
If you are confused about the myriad of compact sedan options available in the market and still wondering which one to buy then you have landed at the right place. Without further ado, let us dive deep into the value propositions of two fierce rival sedans i.e. Toyota Yaris and Honda City.
Here's a comparison of Toyota Yaris 1.3L GLi MT, and Honda City 1.2L MT.
Engine and Transmission
Toyota Yaris boasts an engine of 13299 cc which produces 97.8hp and 123 Nm torque. Honda City comes with an engine of 1199cc. It generates 88 hp and 110 Nm torque. Both of these cars have a 5-speed Manual Transmission.
Safety
Both these sedans come with dual airbags. Another common feature among the two is the ABS+EBD system. In terms of safety, there is a tie between Toyota Yaris, and Honda City.
Infotainment System
Honda City have a 7-inch infotainment system while Toyota Yaris boasts a touch audio system.
Rear Camera and Parking Sensors
Toyota Yaris lacks these important features. On the other hand, these features are optional in Honda City.
Traction Control & Hill Start Assist
Toyota Yaris outperforms Honda City in these two features. Honda City do not host these features, giving Toyota Yaris a definitive edge over them. Due to these factors, Toyota Yaris offers higher stability on-road and long-routes.
Price
Toyota Yaris is priced at Rs. 2,409,000 while the price of Honda City starts from Rs. 2,599,000.
Keeping in view all the features, you can make a clear choice between the two. If you want some premium features and want to stay on the safer side in terms of brand reputation, then Toyota Yaris and Honda City offer great value and have much in common while maintaining their distinct profile.
You may also like:
Honda City Aspire 1.5 vs. Toyota Altis 1.6: A Brief Comparison