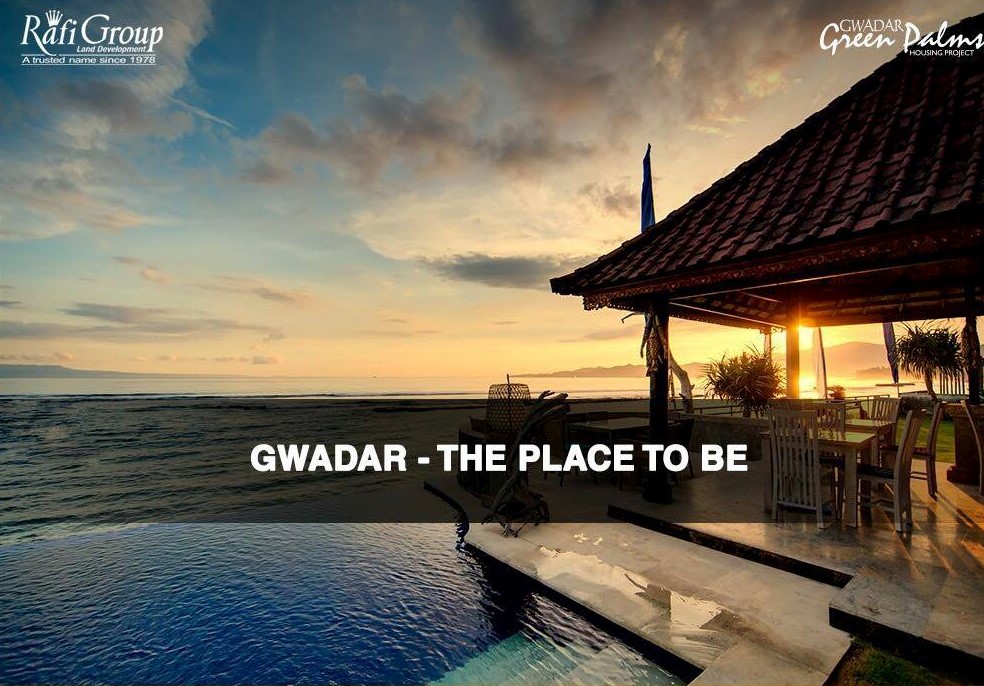 Pakistan and China are close strategic partners, the creation of economic interdependence between them was inevitable. The geographical proximity and the opportunity to develop the least developed parts of both China and Pakistan, lead them to foster economic interdependence through the China-Pakistan Economic Corridor or CPEC, for mutual advantage. CPEC is a series of projects involving the development of infrastructure for the purpose of economic interdependence which will increase integration, trade promotion, and many related activities such as investment flow, transfer of technology, the building of new economic infrastructure, new job opportunities, and industries.
Located on the shores of the Arabian Sea, Gwadar helps Pakistan connect with four important and resource-rich regions of the world: South Asia, China, Central Asia, and Iran. As part of the CPEC and by extension, that of the silk route initiative, Gwadar holds pivotal importance. Through its deep-sea port, Gwadar has helped China and Pakistan understand the objective of the 21st-century maritime silk route, which will profit not only China and Pakistan but also Central Asia by becoming the region's key entry point.
Gwadar Port is situated on the Arabian Sea in the city of Gwadar in Baluchistan. The port is 533 km from Karachi and 120 km from the Iranian border approximately. It is located 380 km (240 miles) away from Oman. The greater surrounding region is home to around two-thirds of the world's proven oil reserves. It is also the nearest warm-water seaport to the landlocked but hydrocarbon-rich Central Asian Republics as well as Afghanistan.
CPEC aims not to confine Gwadar as an associating port only, rather intends to enhance it as a financial center that will take into account the neighborhood population and improve their living standards. The total worth of transportation projects is $11 billion including CPEC. Few of those projects include; floating liquefied natural gas facility for Gwadar and Nawab-Shah, which has been initiated and is worth $2.5 billion, economic zones of China worth $2 billion, 1100 km road connecting Gwadar to Turbat, Punjgor, Baseema, and Khuzdar, a power plant with the capacity to generate 300 megawatt of electricity and construction of schools, hospitals, colleges, and universities are all in the pipeline to be developed. China will also grant Pakistan $230 million to construct a new international airport in Gwadar.
The city of Gwadar is being discussed as a business center point in the not so distant future and thus the real estate business in Gwadar is inviting investors across the country. Over the last year, the land costs in the city have appreciated exponentially due to the infrastructural developments being executed due to the initiative by China-Pakistan Economic Corridor. Because of all the industrialization and developmental progress in Gwadar, many new housing societies have also emerged in the city. One of them is Green Palms Housing Project by Rafi Group, for which the developmental work is in full swing.

Rafi Group is known for its mega-projects throughout Lahore since 1978. Green Palms Housing Project is one such project in Gwadar and is an investment opportunity for the ones looking for a luxurious housing scheme. It is located on prime land adjacent to the Makran Costal highway. This project offers the ultimate lifestyle with every facility available including state of the art hospitals, international standard schools, community club, modern sewerage systems, disposal systems, water treatment plants and much more, making it a great place to invest.
Gwadar is a remarkable new chapter in the book of best investment opportunities. We do recommend this for long-term investments. With the development of CPEC, it is going to yield gold. It is definitely going to be a 'land of opportunities' for real-estate investors. The value of properties is and will continue to grow with time; therefore, if you are planning to invest, now is the time.
If you are looking into buying or selling properties, log on to OLX Pakistan and find numerous sellers and buyers with whom you can interact. Moreover, you can also find listings on mobile phones, vehicles, services, jobs, animals and much more!