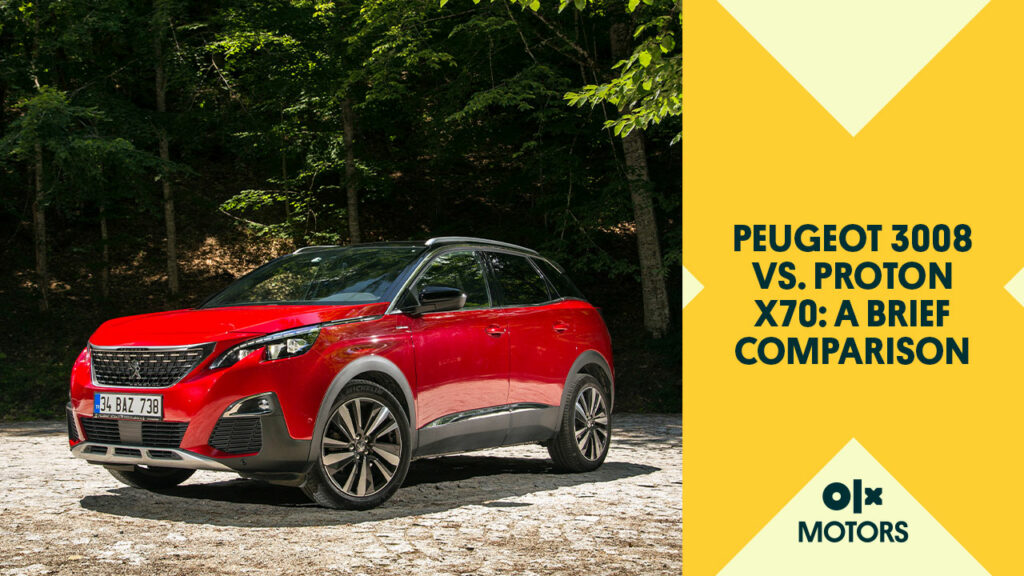 In Pakistan, the demand for SUVs is burgeoning as the new entrants continue to diversify the automotive sector every passing year. From Korean to Malaysian, SUVs have become the talk of the town. Be it for their rugged styling or superior dynamics, SUVs never fail to amaze Pakistanis.
If we were to name the single-most significant determinant of SUV's fame; high ground clearance and greater road visibility will always triumph. The high ground clearance of SUVs provides an edge to the driver, especially given the infamous pothole-ridden roads and waterlogged streets of Pakistan. Above all SUVs are feature-packed with numerous safety and comfort options that are hard to ignore.

In this article, we are presenting you a head-to-head comparison of French beauty and a Malaysian beast. Yes! We are talking about the upcoming Peugeot 3008 and Proton X70 Executive. As they say, the difference is in the details, without further ado let's dive deep into their specs and features.
Dimensions

When it comes to length, width, and ground clearance, every inch counts. Peugeot 3008 is 4450 mm long, 1840mm wide, and 1620mm high. On the other hand, Proton X70 has a 4519 mm length, 1831mm width, and 1694mm height. In terms of height and width, Peugeot 3008 wins. In terms of length, X70 is slightly longer.
The ground clearance of Peugeot 3008 is 219mm while Proton X70 has a ground clearance of 172 mm. The French automaker is a clear winner with a difference of several millimeters here.

Engine & Transmission
Peugeot 3008 has 1.6L Turbo Pure Tech Engine that generates 162 hp and 250 Nm torque. It has a 6-speed auto transmission. Proton X70 comes with a 1.5L TGDI engine that generates 177hp and 255 Nm torque. It has a 7-speed DCT transmission. The Malaysian automaker has gained an edge over Peugeot 3008 with a more powerful engine and superior transmission.
Exterior
Peugeot 3008 boasts LED front lights with LED DRLs and rear lights. Proton X70 comes with projection LED headlights, DRLs, and backlights.
Safety
When it comes to safety, both SUVs have a tie. Peugeot 3008 and Proton X70 have some amazing features like six airbags, hill start assist, adaptive cruise control, rearview camera, and parking sensors.
Interior
The French beauty flaunts a 10-inch floating infotainment screen while X70 has an 8-inch touch screen infotainment screen. Both are equally feature-packed when it comes to options like a panoramic sunroof, push start, smart key, and dual-zone climate control.
Price
The official price of the upcoming Peugeot 3008 is not confirmed yet. However, Proton X70 costs around Rs4,890,000.