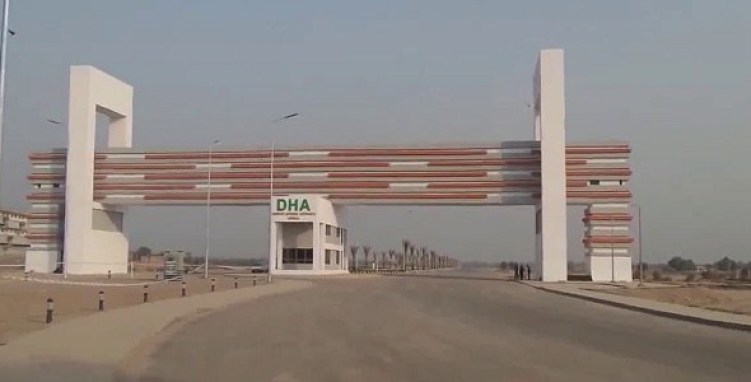 The much-awaited location ballot of DHA Multan is being held on 31st July 2019. Members who've been patiently waiting for the location ballot for Phase 1 of DHA Multan, it's officially announced.
DHA Multan was formally launched in 2017 and assures the development of unmatchable urban community living and includes a wide range of Residential plots (5, 8, 10 Marla & 1, 2 Kanal), Commercial Plots (4, 8 Marla) and DHA Villas (6, 9 & 12 Marla). DHA Multan has two developed magnificent entrances Jinnah Gate on Eastern and Iqbal Gate on Western Side. These unique and elegant entrances are nothing but an architectural marvel of recent world and signify the ultimate value inside DHA Multan
The project also enjoys the strategic aspect of location in Multan and South Punjab. Its location will enable its residents to be connected to all the key routes to the airport, highways, motorway and adjacent cities within 15-20mins drive time.
DHA Multan offers a range of unique features and facilities within its premises, including The Arena, DHA Villas, DHA Villa Mosque, Rumanza Golf Course (design by Sir Nick Faldo) and many more. SICAS/Salamat School is already functional in DHA Multan for the first time ensuring the high educational quality norms.
Sector Development and road infrastructure are one of the salient features for DHA Multan's development. Currently, street/plot marking is being done in DHA Multan in all the developed sectors. Fast-paced development is the hallmark for DHA Multan.
Buying property in DHA Multan can be well worth the investment. It is expected that after the ballot prices will go around somewhere between 7-8 million for 1 Kanal in developed sectors. In adjacent housing societies (gated) average price is around 800,000/marla (1.6 Crore Approx for 1 Kanal), thus making DHA Multan more customer-centric as well investment lucrative. The main contributors to the increase in prices will be the unveiling of complete Map of DHA Multan for the first time (visualizing all plots on acquired land), fast-paced development and ease of bank lease with an actual plot in hand.
Currently, demand for plots is on the rise and keeping in view the customer traffic in DHA Office, DHA management had to declare Saturday a working day to accommodate its customers. The constantly crowded lobby of DHA Multan Head Office is evidence of the fact that DHA Multan is a hot cake in Pakistan's Real Estate world.

If you are looking into buying or selling property, log on to OLX Pakistan and find numerous sellers and buyers with whom you can interact. Moreover, you can also find listings on mobile phones, vehicles, services, jobs, animals and much more!