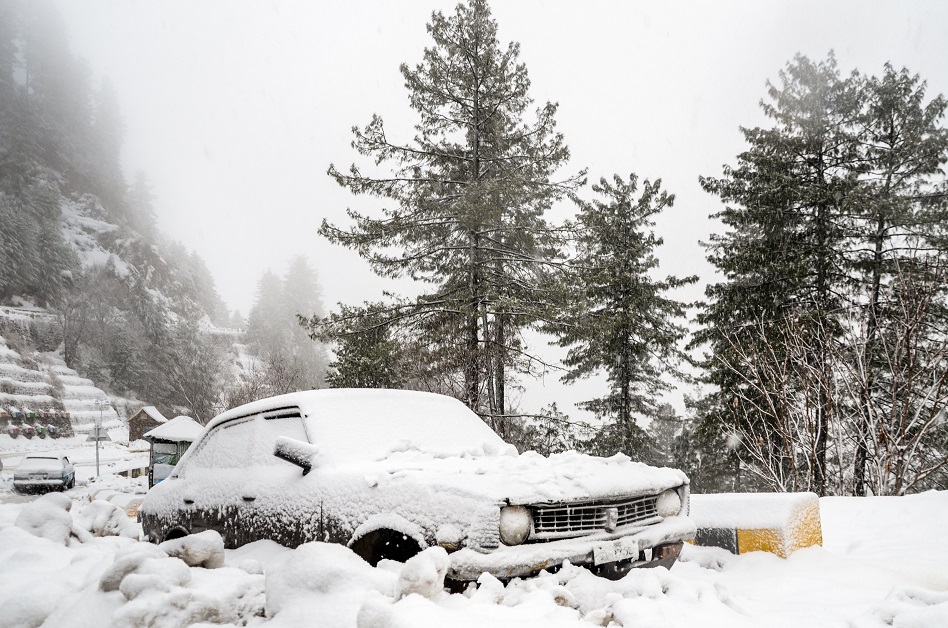 Be careful! There's another snow storm warning from Pakistan Meteorological Department. Galiyat region in general will get hit again from Friday January 21.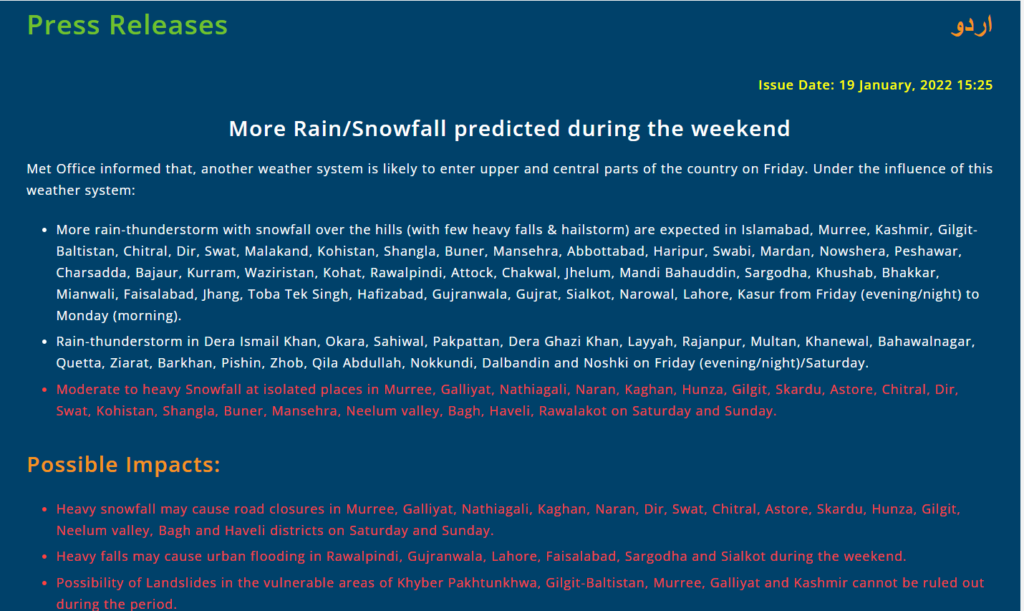 Read: Murree Tragedy: How to keep yourself warm when stranded in snow
However, this snow storm doesn't have to kill tourists especially if you take the following precautions:
If heading up north, make sure you have a hotel booking. In this way, you won't have to sleep in your car.
If you are stuck in snow and can't get to your hotel, DO NOT sleep in your car. It has killed 23 innocent people, including children only a week ago. Once again, Carbon Monoxide KILLS!!!
Before leaving home, make sure you take these items with you:
Sweatshirts and sweatpants
Socks
Mittens
Gloves
Mufflers
Last but not least, never leave home without snow chains for your tyres. You just can't drive safely on a hilly road full of snow without them and they don't cost a fortune.
Read: Snow chain up your tyres
While the local and district administration may be more prepared now, you and not they are responsible for your family's welfare. So, do the right thing and travel up north only if you're sure its worth it.