Eelum Builders partnered with Star Marketing; which has a long list of successful residential and commercial projects to its credit, to bring you Time Square Residence. A nine-story residential apartment building with 134 luxury apartments divided into 2 categories; Economy Class and Executive Class. It is located in Top City-1 Islamabad, in close proximity to Islamabad International Airport, and Islamabad Motorway.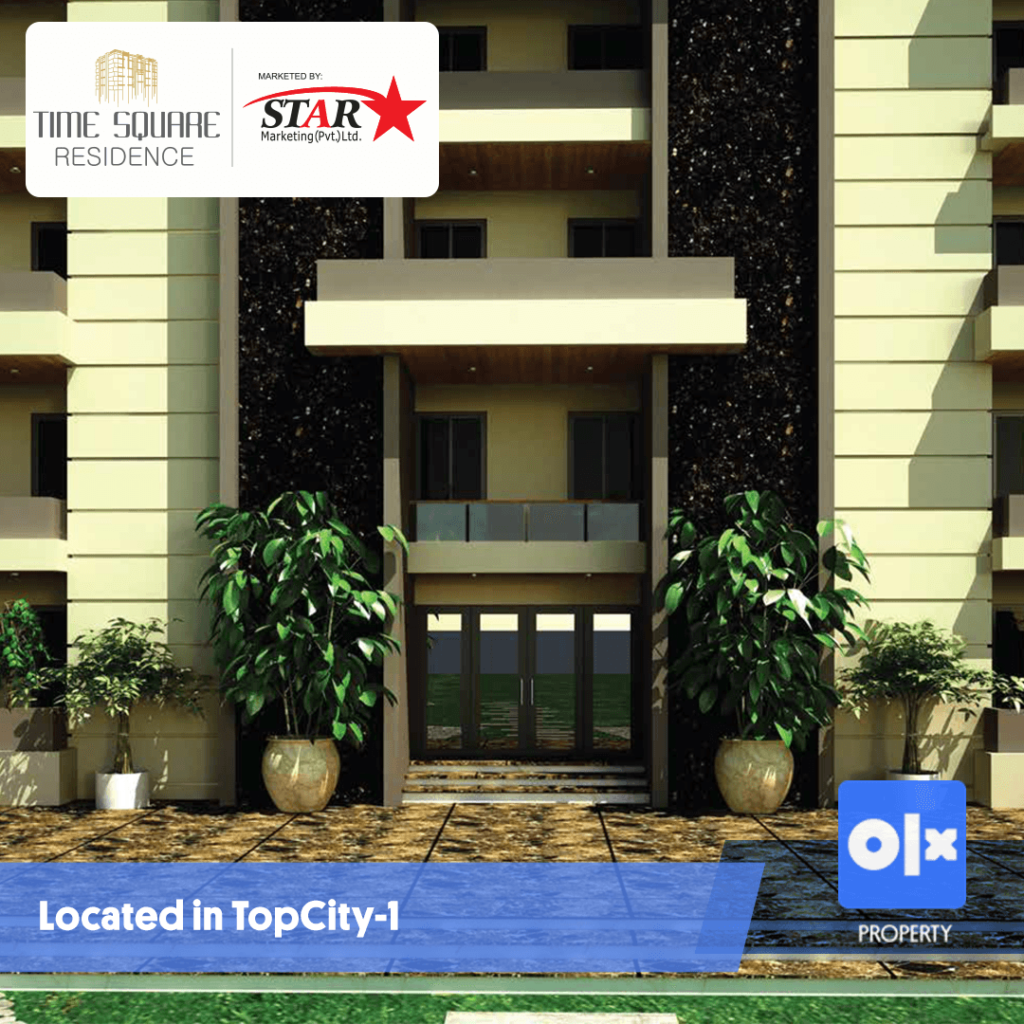 Designed by Eelum Arch Viz Studio, Time Square Residence's building space allows plenty of natural light and ventilation to flow through. The 2 and 3 bedroom apartments all are placed in such a way that not only do they receive an abundance of natural light and fresh air but also the attached terraces allow you to experience the beautiful view of the surroundings. Within the two categories of apartments, 4 types are available i.e the one bed, the two-bed economy, the two-bed executive and the three-bed executive.

Other than offering apartments that provide comfort and privacy to produce an ideal family environment, Time Square Residence also offers quite a range of facilities or features. The main features include:
Cargo and Capsule Lifts
Gated and Secured
Basement Car Parking
Contact with Reception via Intercom
High-Class Atrium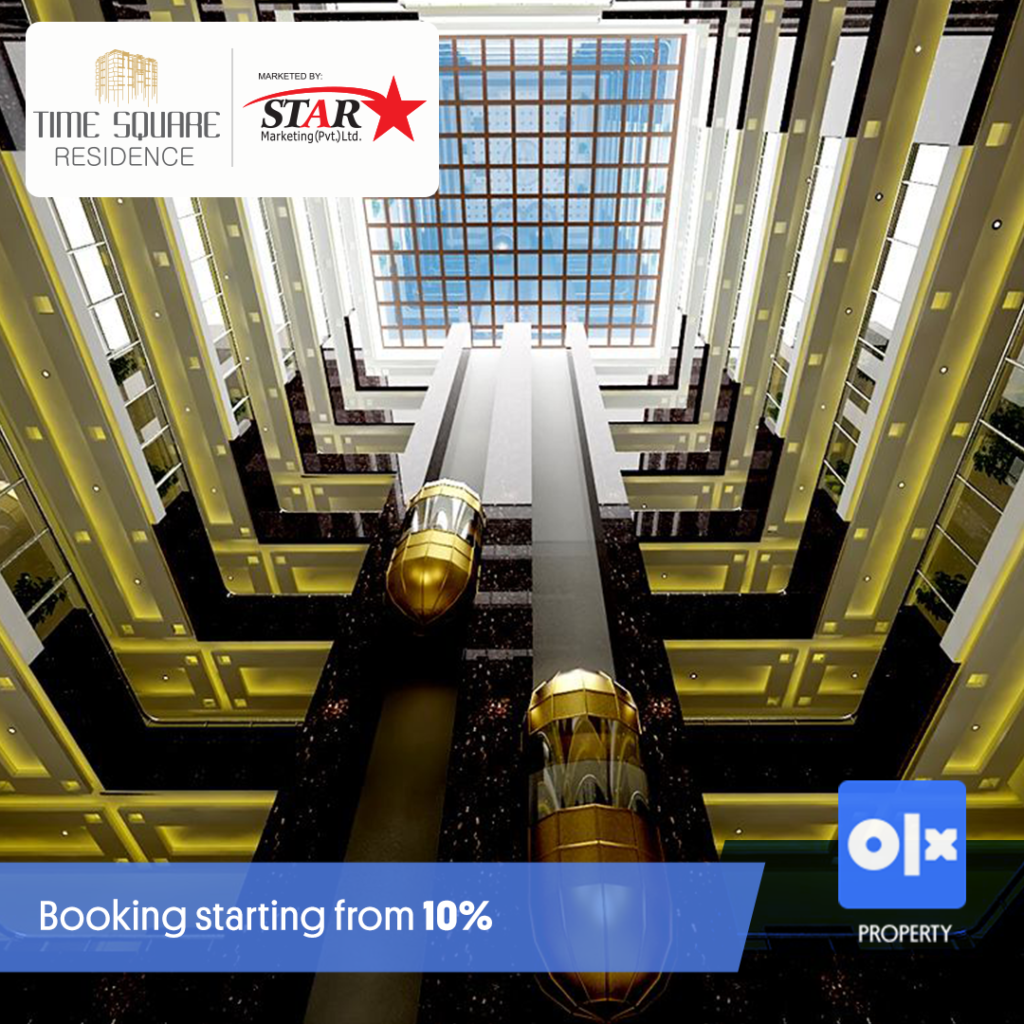 With the main features, some community features are also being offered which include:
Reception
Cafeteria
Cafe Shop
Swimming Pool
Gymnasium
Table Tennis
Snooker
The Times Square Residence apartments are a great investment opportunity because of its ideal location and the facilities being provided. The apartments can be booked for only 30% as down payment and the balance to be paid over in easy installments over 3 years.

For more information regarding the project visit Times Square Residence Project on OLX Pakistan. OLX is a pioneering platform for real estate listings with a diverse array of listings to meet your budgetary requirements and other specifications. Find the perfect real estate listing for yourself through OLX today.