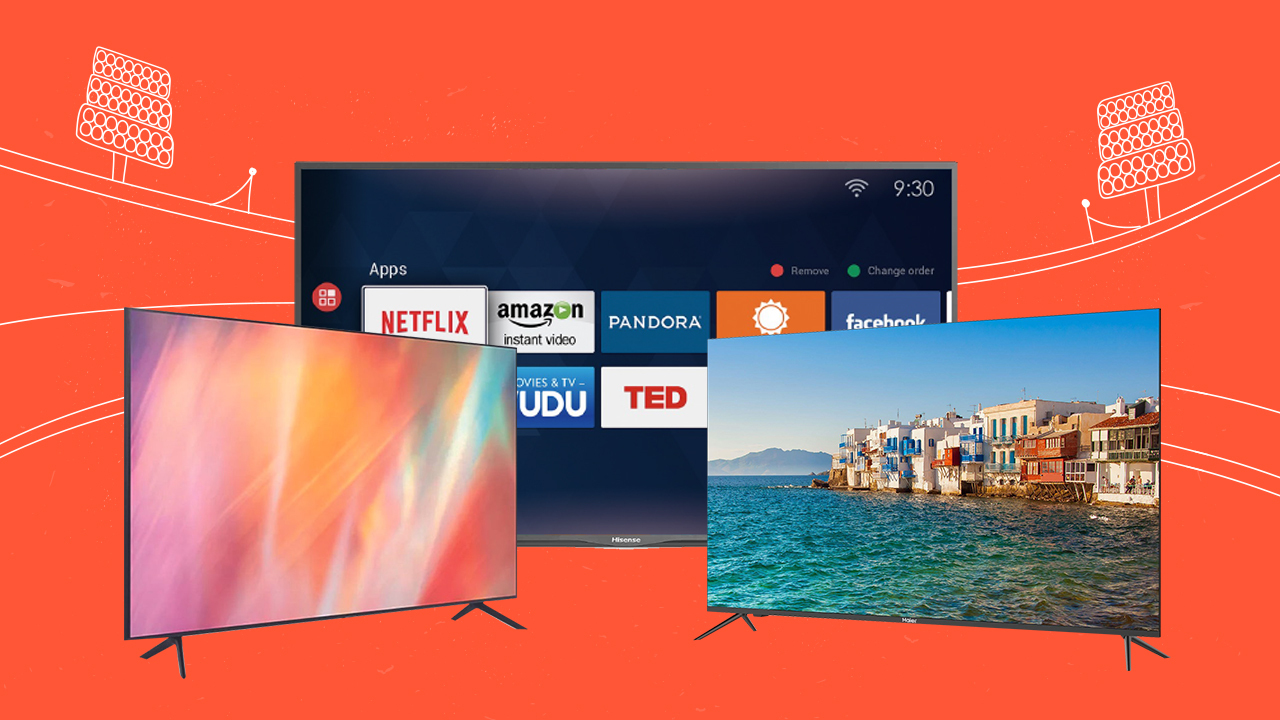 The 7th edition of PSL is just around the corner. With Omicron around, it is highly advised that you avoid large gatherings and enjoy watching cricket at home. Buying a new LED TV to watch live cricket safely at home is the way to go.
You may also like:
Why is it the best time to buy a TV?
PSL 7 is about to start, and Super Hit Deals on OLX Mall are already live. With massive discount offers, you can get a TV at discounted prices. All you need is to use the relevant promo code to get a discount.
For your convenience, we have listed the top 6 LED TVs to enjoy your favorite game on.
TCL L32S5200 32″ Smart LED TV
A 32 inches LED TV is the preferred choice of many customers due to different reasons. TCL is a renowned brand and among the leading sellers of televisions in this category. It is a TCL LED TV that has many smart features to fulfil the requirements of modern customers. It is an Android TV having Google voice assistance that can help you search for the PSL live matches quite conveniently. You can download more apps from the Google Play store as per your requirements.
With its 720P HD resolution and HDR support, you will be able to watch all the action in high definition quality. It has a micro dimming feature that adjusts brightness and darkness quite well. Dolby Audio delivers 5.1 surround sound to give you the best experience. What more? It has pre-installed YouTube and Netflix apps so you don't have to bother installing them. Built-in Bluetooth connectivity is also there for your convenience.
You don't have to waste time looking for its best price online. You can get it for ₨.37,999 from OLX Mall. It is available with a 2 Years official warranty to give you peace of mind.
Ecostar CX-32U575 32'' HD Ready LED TV
Good news for all of you searching for a cheap 32 inch LED TV in Pakistan. This Ecostar LED TV has a price tag of Rs.28,999. Watching PSL live on a budget becomes easier with this television. With the price cut, you are going to miss the smart features as it is an HD ready TV. However, this model is a blessing for many who have a tight budget but want to enjoy this event. All you need is a cable connection to enjoy cricket on this TV. These are some highlighting features of this device.
720P HD Resolution
HDMI Ports: 2
55W power consumption
You will get 2 HDMI ports for connecting it with other devices. It comes with a 1-year warranty.
Hisense 43E5600F – 43″ Bezel-less Android Smart LED TV
Want a premium category 43 inches LED TV to watch Pakistan Super League live match cricket on? This device is made for you. It is a smart Hisense LED TV that comes with 8 GB of memory and 1GB of RAM. You get full HD (1920X1080) resolution. The best thing about it is its Bezel-Less screen. It has most of the features necessary in modern televisions.
Wi-Fi connectivity
Bluetooth Connectivity
Chromecast built-in
2 HDMI Ports
2 USB Ports
Depth Enhancer
Auto Power-off
Dolby Digital Audio
Voice assistance
With all these exciting features, this television costs around Rs.57,999. It also comes with a 1-years product warranty. What more? You can use a promo code to get discount it at a more discounted price from OLX Mall.
Samsung 43″ AU 7000 UHD 4K Smart TV
Samsung is considered among the most reliable brands for LED TVs in the local as well as global market. If we talk about a 43 inches television, this brand has been the preferred choice of many the worldover.
This specific Samsung LED TV is all about premium quality and rich features. With 4K UHD resolution, most of you will have an idea of what this device is capable of. Pure picture quality is what you will get when watching live matches on this television. However, you will need a high-quality cable connection or full HD live streaming to get stunning and realistic results. These are some of its important features.
HDR
Motion Xcelerator
Bezel-Less Design
Tap to connect
3 HDMI Ports
1 USB Port
Bluetooth
You can get this exceptional TV from OLX mall at ₨.95,999 with a 1-year warranty.
Orient Action Android 50'' LED TV
Looking for a 50 inch TV but not sure which one to buy? Here is a device you can easily choose due to its modern design, latest features, and exceptional picture quality. It has a UHD 4K screen resolution that provides crisp results. Combining these specs with a bezel-less design, you are going to have a wonderful experience watching PSL matches on it.
It comes with a 1.1 GHz quad-core processor which is more than enough to run a television smoothly. Also, it comes with 2GB of RAM and 16 GB of memory that will also give you a seamless gaming experience while you wait for the next PSL match. With its built-in YouTube, Amazon Prime, and Netflix apps, you will be able to watch your favorite TV shows. Here are some of its vital features.
Google Assistant
Google Play
Chromecast (Built-in)
Fastcast
DTV (Digital Television)
HDR 10
Dolby Audio
Built-in Bose Sound System
Wi-Fi
Bluetooth
HDMI
USB
You can get this exceptional smart LED TV for ₨.88,999 with a 1-year brand warranty.
Haier 55″ Smart LED TV Series LE55K6600UG
Had trouble seeing the PSL points table on a small screen last season? This Haier LED TV is the answer to the problem. With its 55 inches 4K UHD screen, it is suitable for large-sized rooms, TV lounges, drawing rooms, etc. It has features most people look for in a modern-day smart television. It has Android 9.0, which is among the latest operating systems for televisions.
Experience the true colors with HDR 10 in this device. It comes with many connectivity options including Bluetooth, Chromecast, and Wi-Fi. Its remote has a dedicated Google Assistant button that can help you control the device without needing to type the keywords. Here is a list of its top features.
Dolby Digital Decoding
Stereo Speaker
Auto Volume Leveling
4 HDMI Ports
2 USB Ports
1 Headphone / 3.5mm Port
Auto-Timer on/off
Bluetooth Remote
Digital Noise Reduction
You can get this stunning device for ₨.91,999 with a 18-month official brand warranty. It is available at more discounted rates during OLX Mall's Super Hit Deals campaign for PSL 7.
Why choose OLX Mall to buy products?
With the largest variety and competitive prices, OLX Mall is a growing e-commerce platform that has become the No.1 choice of many. You can easily browse and buy products from different categories including mobiles, appliances, health and beauty, TVs and cameras, computers, sports, kitchen accessories, and many others. Here are some reasons why many prefer OLX Mall.
Free Nationwide Delivery
Easy Monthly Installments

(0% Markup Up To 12 Months on all products over PKR 10,000)

Genuine Products
7 days a week Customer Care
Express Delivery option
Which LED TV do you like the most from the list? Do tell us in the comment box.
You may also like: