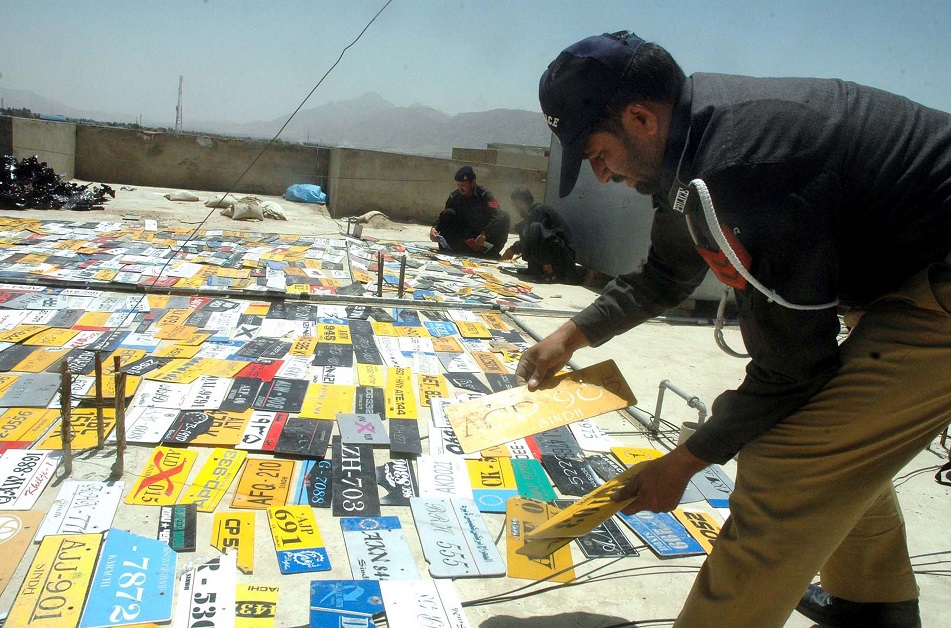 City Traffic Police (CTP) Lahore has been promoting awareness against fake number plates for more than a year now. According to CTP Lahore, more than 100,000 people have been warned during the awareness period. Despite prolonged awareness and warnings, many still don't comply with the guidelines for number plates issued by Punjab Excise and Taxation department.
CTP Lahore has recently announced a crackdown starting from Friday, 21st January against vehicles with fake, bogus, and fancy number plates. This means all vehicles, including bikes, vans, cars with fake number plates will get penalized.
From Friday onwards, citizens won't only face fines, but CTP Lahore will initiate criminal proceedings by registering an FIR under the Motor Vehicle ordinance 97A. Citizens with fake number plates can get in trouble with fines and jail time of up to 2 Years and 200,000 PKR, respectively.
The charges are not only limited to the users of bogus number plates. The manufacturer will also be penalized with an imprisonment period of 1 year and a fine of up to 100,000 PKR.
So, save yourself from trouble by complying with the number plates guidelines issued by the Excise and Taxation Department Punjab.
If you haven't registered or transferred your vehicle or don't know the process, read:
Motor Vehicle Registration and Transfer of Ownership in Pakistan.